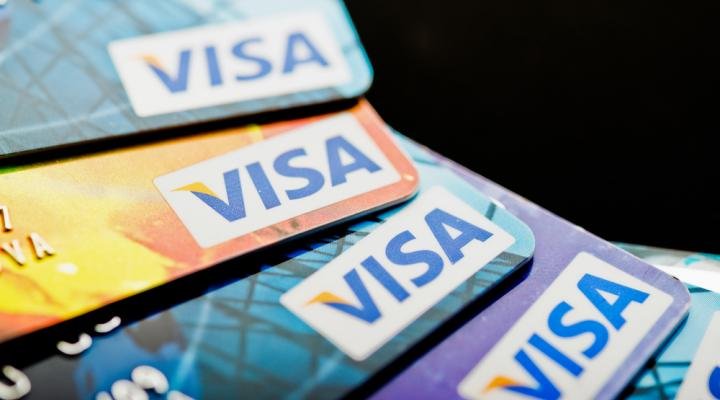 source
Today Visa announced that with it's recent partnership with Crypto.com that it would use the stable coin USDC as a crypto settlement system. I believe it is great news as it is another step towards mass adoption. These are big steps being taken today that we could only have dreamed about only a year ago. Any adoption is good news as it benefits everyone in crypto.
The FUD we are seeing and hearing about these days is more to do with a certain country who have no clue how to regulate something they don't understand. Nigeria was a prime example as the crypto world is moving ahead at a rapid pace leaving them pondering how to take back control. Those days have gone and it is too late to halt something when it is already established and accepted in 90 percent of the world.
I was looking on twitter as I do find the comments comical and many a waste of time. Regarding the story of Ethereum and Visa collaborating via the Crypto.com payment system many are more concerned why their blockchain or shit coin weren't chosen. It makes sense to use a stable coin pegged against the dollar as that is the safe bet.
Personally I don't think Visa would be using a payment system if they were going to be paying high gas fees as that would make no business logic whatsoever. Crypto.com seem to be making noises as it is the second time I have heard of them this week, the other with them joining up with Aston Martin Formula One as a minor sponsor.

source
Crypto.com has their own bank card also linked with Visa using the MCO coin which earned you CRO for staking it .I have heard of CRO but had no idea what it was and makes more sense now. This collaboration is good for Visa and Crypto.com as Crypto.com fulfill a service and no doubt will also get more of their cards into circulation opening more crypto wallets for their exchange.
I have no idea why a bigger exchange wasn't used like Binance as Crypto.com with a reported 10 million users still sounds like a niche exchange. Over the last 12 months we have seen more and more exchanges offering cards and banks have been very quiet. How long before we get to a tipping point when a bank is no longer required? Once mass adoption happens things move rapidly and where will that leave the bank you use currently.
Posted Using LeoFinance Beta