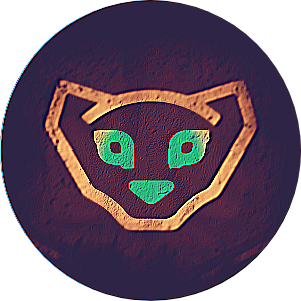 source
If you haven't seen the post about the air drop then here it is.**
CUBLIFE
Wow more free money and has been the story this year just by being involved with the @leofinance community. Firstly we got free CUB's earlier in the year and now today anyone involved in lbi will receive @cublife tokens in an airdrop as long as you have more than 10. According to the guesstimate of 2 or 3 % per stake I would get around 50 with them being $1 at the initial offering price is a good kick in the pants for free. Don't forget we still have Project Blank coming later at some point plus 3Speak so that would make 4 giveaways and who knows maybe some others to be added.
We are 1 week away from the Lbi token from being hard capped on the 6th May so there is still some time to grab some more which I will do. What is interesting to note is that 10% of the earnings via the @cublife pools goes back to the lbi fund which is just another stream of revenue and why I am happy to be involved.
Ever since I learned about compounding interest I have sought out any projects that offer this as long term you cannot go wrong. The plan for myself is I am building staking Hive and the likes of Leo and Lbi for the future as a retirement fund. I have a pension already in place, but who says that will be enough. I have heard of horror stories from others where pensions never covered what was expected so being pro active and thinking out the box should cover any short falls.
When I originally started out on Hive I had no expectations and took every day as a new day having an open mind. Today if prices stayed constant and just curated daily I could earn in the region of $300 per month. Obviously I am nowhere near done and have just started my journey as what is 3 years when you are securing your future? Imaging staying active for 10 or 15 years what one could achieve along with price increases on many of the tokens we are stacking. I expect my pension will most likely be pocket change compared to what is being built on here as that is how life normally works. Funny when you have no expectations and a strong work ethic what can be achieved as this is just good fun.
Posted Using LeoFinance Beta