The last few weeks I have been spending a lot of time learning the basics of trading on exchanges. Until now, I have almost always traded at the market price. Now I have 2 weeks of experience in my own margin trading. During this time, I learned one of the most important rules of traders (unfortunately, everything came through my own mistakes) - to trade with a clear plan, and despite everything to follow your plan, as well as - ALWAYS use STOP limits (levels that record losses when the price rapidly moving in the opposite direction from what we planned).
Останні декілька тижнів я дуже багато часу витрачаю на вивчення базових основ торгівлі на біржах. До цього часу я майже завжди торгував по ринковій ціні. Тепер в мене вже є 2 тижневий досвід власної маржинальної торгівлі. За цей час я засвоїв одне з найголовніших правил трейдерів (нажаль все прийшло через власні помилки) – заходити в торгівлю з чітким планом, і незважаючи ні на що дотримуватись свого плану, а також - ЗАВЖДИ використовувати стопи (рівні, які фіксують збитки, коли ціна стрімко рухається в протилежну сторону від тої, що ми планували).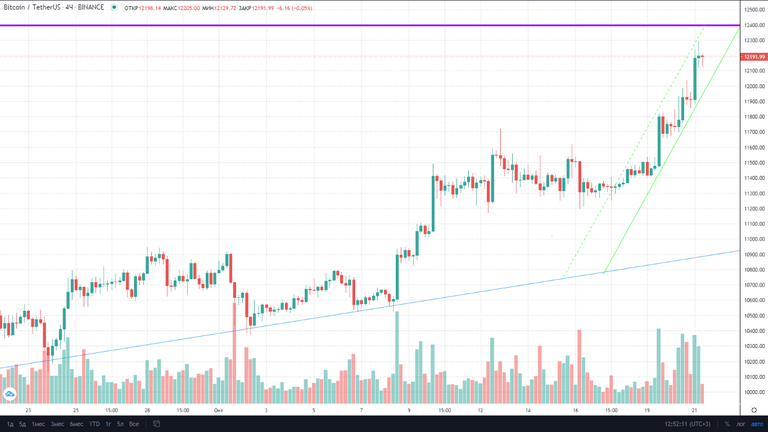 Here is such a very interesting picture looming on a 4-hour chart in the pair BTC / USDT. It becomes very interesting how the market will behave if it reaches the mark of 12400 for 1 BTC.
Ось така дуже цікава картина вимальовується на 4-х годинному графіку в парі BTC/USDT. Стає дуже цікаво як буде вести себе ринок, якщо досягне відмітки в 12400 за 1 BTC.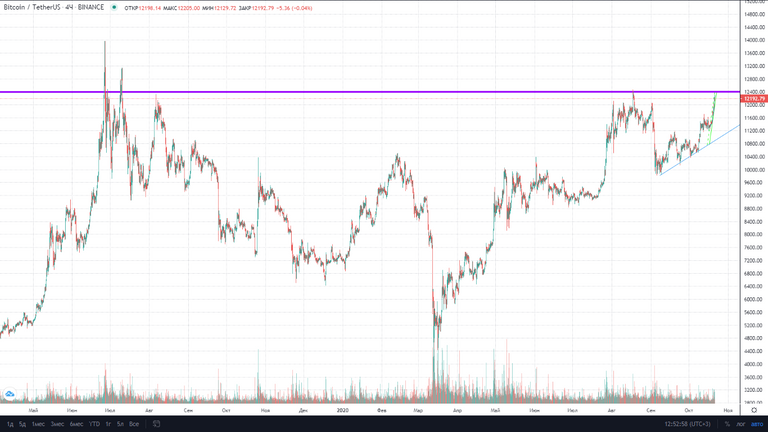 The following graph shows why I focus on this level. Personally, I decided to wait for this moment in Fiat, focusing on the @splinterlands market.
Наступний графік показує, чому саме я акцентую свою увагу на цьому рівні. Особисто я вирішив перечекати цей момент в фіаті, зосередживсись на ринку @splinterlands.
What do you expect from the current market situation?
Що ви очікуєте від нинішньої ситуації на ринку?
"Life is the best "GAME". In this "GAME", there is no place for other games!"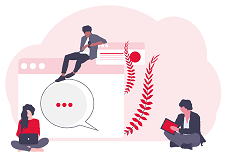 Not got an account yet? Sign up to Hive!