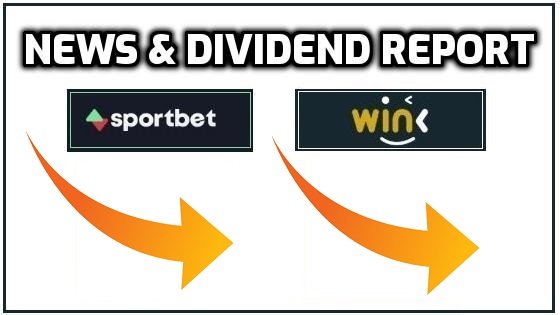 I continue to closely follow both the Wink.org & Sportbet.one platforms and am bringing weekly updates on the news and the Returns they are providing...
WINK DDOS Attack & Downtime
Wink.org continues to be under some kind of DDOS attack and even with the protection of Cloudflare I haven't been able to access the website for some time now only having it work on rare occasions. I'm not worried at all about some exist scam as WINK seems to have grown way beyond that point being part of the core Tron infrastructure. It also looks like it is still available to some parts of the world as Dividends continue to come directly to my Tron wallet daily. We are still very early on and I see all of this as part of the growing pain that comes with it. I'm sure the site will be up again in a matter of time.
WIN Dividends
---
The value of WIN went up while Dividends were down quite a lot compared to the last 2 weeks.

Based on the current price, the dividends gave a return of 0.20% this week indicating an expected +104% APY if everything stays exactly the same.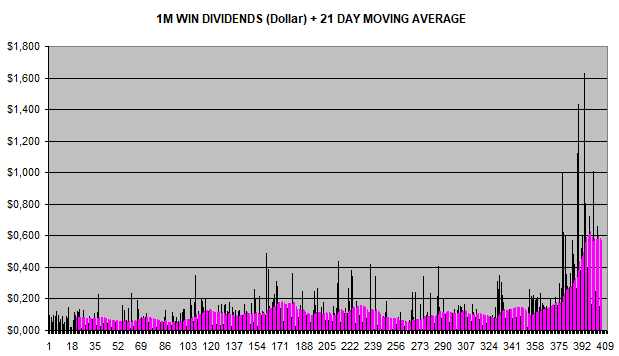 The dividends in Dollar on for freezing 1M WIN on the 21-day moving average had a huge run-up but seem to have found somewhat of a top now and I wouldn't be surprised to see a correction to the downside to possibly move up again after as the Crypto space continues to be in a bull run.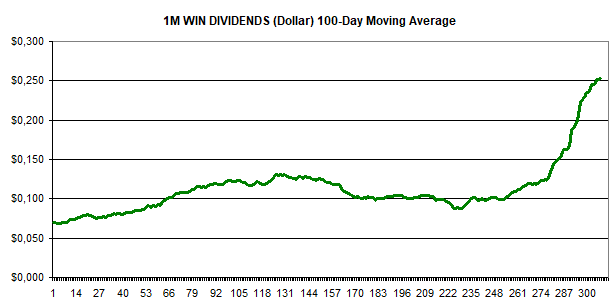 Looking at a longer timeframe, things still continue to be in an uptrend and it looks like it will continue for some weeks as there is still a big gap between the 0.253$ 100-day expected payout and the 0.569$ which shows on the 21-day average.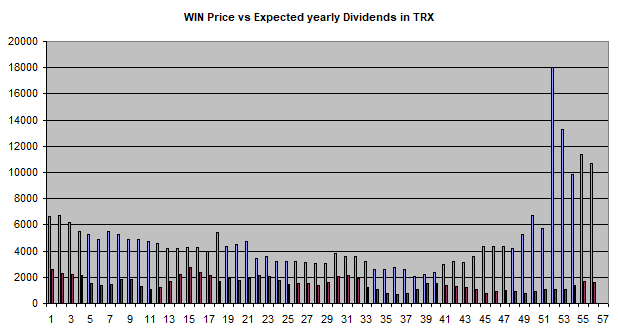 If there would be another leg up in the price for WIN at this point it would be based on speculation for the oracle solution (WINK rebranded to WINKLink on coinmarketcap) and potential future growth of the platform instead of actual revenue at the moment.

---
SBET Onboarding & Dividends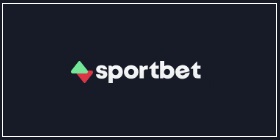 sportbet.one continues to work properly and onboarding remains by far the biggest challenge for the platform at the moment. EOS is not exactly the most widely used blockchain even though it works perfectly for something like a decentralized sportsbook that allows anonymous betting directly from your own wallet. We are still extremely early and SBET remains a gamble on the devs to be able to get some proper marketing going. If the platform they created is anything to go by, I'm quite confident they can get at least something going and I'm patiently waiting for further updates and developments holding on to this one for the longer term being of it it fails.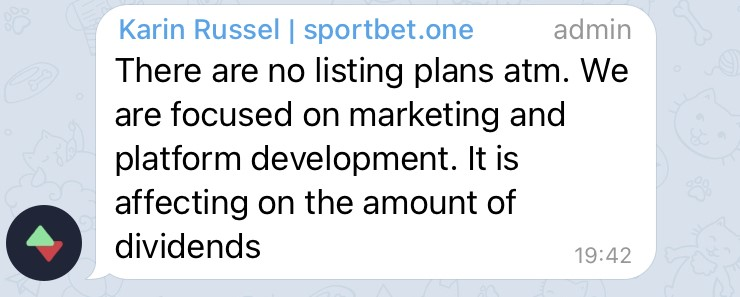 There weren't all too many sporting events to bet on last week which showed in the overall action on sportbet.one seing a drop below 100 users again and a bit of a decrease in dividends.

The price went up along with the general crypto market as it is trading against EOS which has a lot of influence. Based on the current price and the dividends this week the APY is still around +15.91%.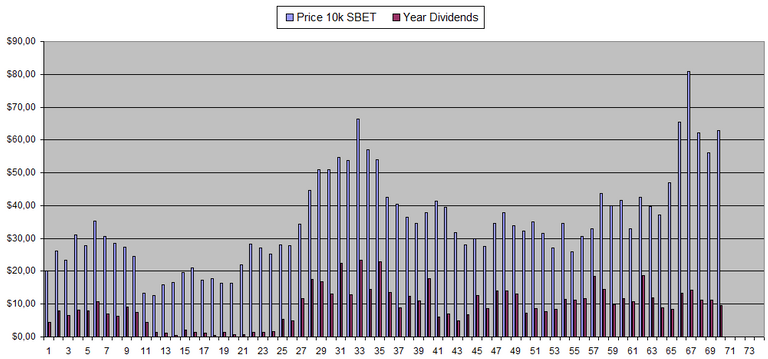 I finally put some time into making a USD chart for SBET comparing the price of 10k SBET and the APY based on the weekly results.
---
Personal Gambling Dapp Portfolio
My current gambling dapp dividend portfolio stayed exactly where it is even though I'm tempted to get some more SBET as long as the market cap is below 2.5 Million. Both platforms performed below the average making dividends drop below 100$ on the week again but that's ok. I'm currently holding 14M WIN / 2.4M SBET / 10k TRX / 22 LIVE | 2271 RAKE. I continue to be interested in adding another gambling dapps that pay the losses from the gambler to those holding a token that can't be mined. So far I haven't found another good one yet.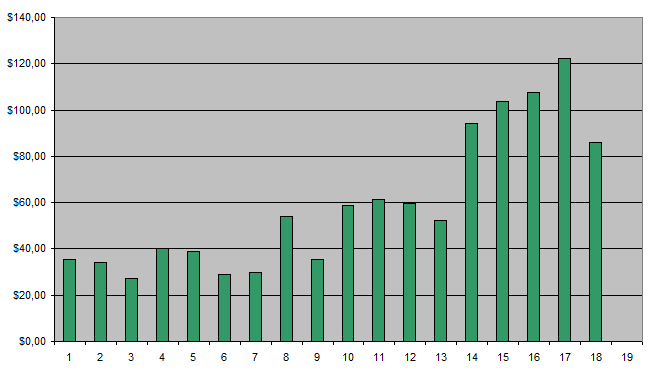 ---
Full Guides to Decentralized Crypto Bookies I personally use where no KYC is required allowing anonymous betting from any location without individual limits for winning players...
---
That's it again for thos week, I'll be back in 7 days...
---
Posted Using LeoFinance Beta