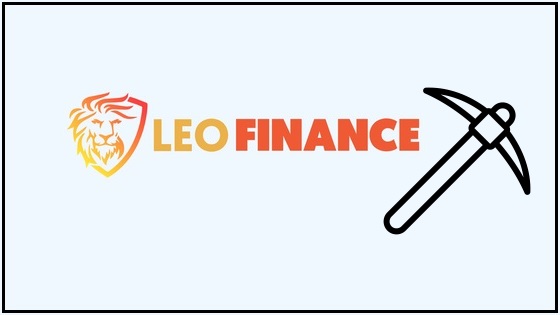 I wrote a post having a closer look at the Leo Miners 2 months ago (Link) and convinced myself to get in on them. I have been keeping some data on the returns, these are the results...
---
In that previous post, I came to this conclusion:

---
So I bought those 100 LEOM for 200 Hive (33.63$ at the time) and continued my way in buying daily also keeping track of the supply as I was seeing it going down. I didn't want to instantly commit more, so I figured I had some more time which turned out not to be the case as it was completely bought up in one day by someone.

So I was left with the 170 LEOM that I managed to buy (at least it's something) and continued tracking the results on a daily basis. From what I understand, each LEOM that is staked has an equal chance of mining 1.06 LEO on any given day and that chance is based on how many LEOM are staked in total. The LEO is automatically paid to your hive account. These are the results of mining exactly 50 days with 170 LEO Miners...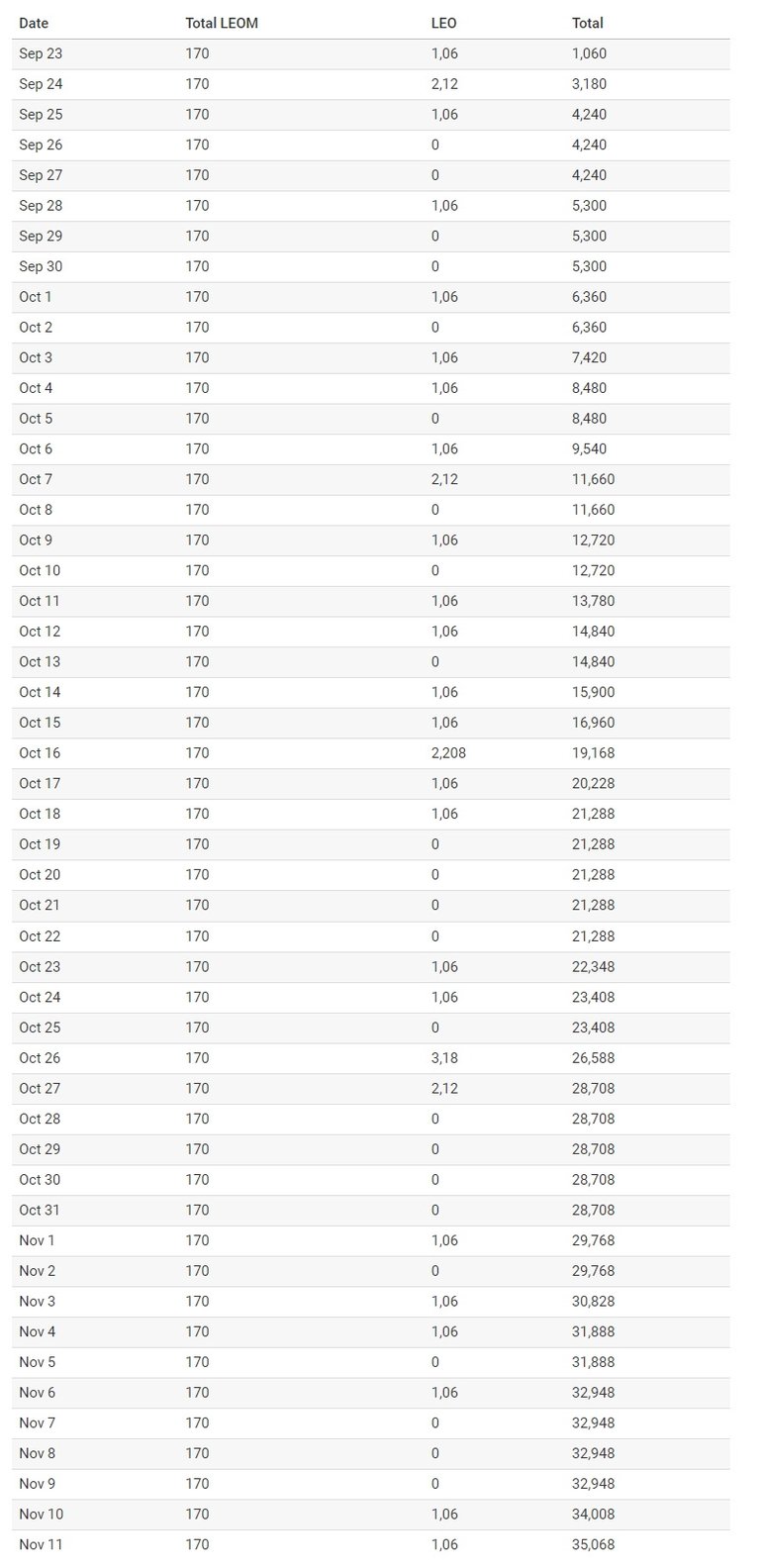 ---
Absolute Returns
The initial investment of 57.43$ for the 170 LEOM over the course of 50 days managed to mine 35.068 LEO which are currently each worth 0.193$ on Hive-Engine. This adds up to ~6.77$ which calculated on a yearly basis come at a 86% APY (49.4$ for 57.43$ investment) that is if the price of LEO Holds up.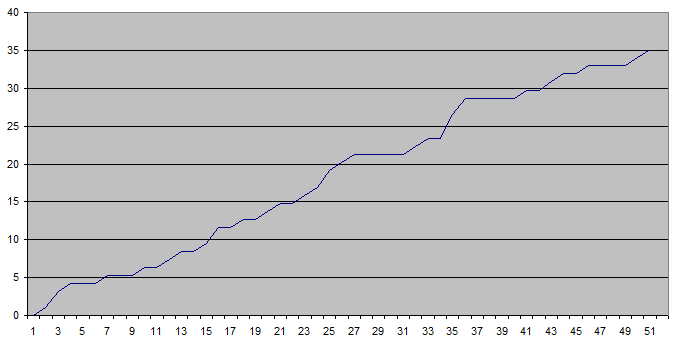 ---
Current LEOM Value and Returns
After the LEOM supply was sold out, the price quickly went up a lot. Right now on Hive-Engine they are going for 7.94 HIVE with is almost x4 of the original price! 1 Hive is currently worth $0,127451 USD according to Coinmarketcap that means the 170 LEO I paid 57.43$ for now require a 172$ investment.

Taking the 35.068 LEO (6.77$) as a reference on potential returns it comes at a +28.72% APY (again if the price of LEO would stay the same and the mining rate shows to be somewhat accurate)
---
Is it worth buying more LEOM ?
The main 2 main factors to come up with a calculated answer is where the price of LEO will go and if the mining rate will hold up.
LEOM Staking
Right now 146.812 LEOM is Staked of the 149.999 LEOM Circulating supply which comes at roughlty 98%. This means there is no danger of the mining rate to drastically drop. It does show a 1 Billion Max supply but from what I understand, there is no intention to ever release more LEOM Tokens. In that regard it's not completely trustless and it remains part of the estimations.

Price of LEO
The price of LEO has been on the rise despite the Wrapped LEO hack some weeks back after which it recovered (see graph below).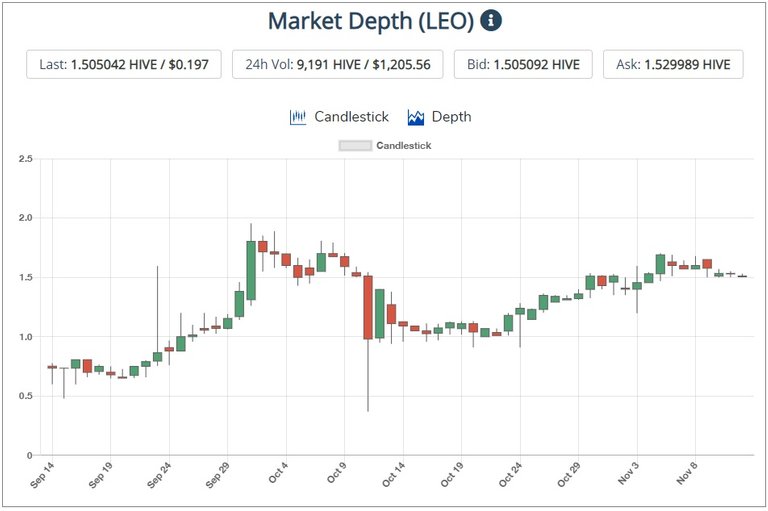 There is quite some hype and speculation around that it will be worth a lot more (some even call 30$ LEO or more). I tend to go by the numbers and what actually gives the token value. I believe this mostly comes down to the advertisement revenue along with some of the other burning mechanics. With a Supply of 6.271 Million LEO, the token and the platform is currently worth around 1.2 Million Dollars. Looking at the latest add revenue numbers in October they came in at 713$ (See Post) where the month before they were at 555$ so nice increases are showing.
Going from that 713$ not counting any kind of speculation of massive growth it roughly comes at ~10.000 Dollar from actual revenue right now which comes at 0.0083% of the total 1.2M Marketcap.
Of course, there is a lot more to it than just the ad revenue and the numbers across the board are growing like crazy (See LeoFinance Weekly Stats Post) when it comes down to Users, Active Posts, Comments, Ad Revenue, Price. There is also a lot more in the pipeline to be released on the platform so those are all excellent signs.
However, as the price continues to go up, less LEO will be burned (unless the earnings used to burn LEO rise equally fast). This will make it so that the supply will likely start increasing at a quicker rate inevitably putting some pressure on the price.
Conclusion
LEO Miners were a great buy 2 months ago when the supply was offered at 2 HIVE for 1 LEOM while the growth of the Leofinance.io platform at the time left a lot of room for a LEO Price increase. By now, the price of the LEO Miners has gone up x3.6 with the price of LEO having gone up by +65% which feels like a lot of the juice is out of it. Most of the token value currently also is based on speculation of future growth which makes it all more a gamble. I personally will just keep my 170 LEOM staked and continue to stake a good part of my LEO tokens growing my account in anticipation of seeing the platform grow over time as it has a lot of things going for it.
---
For everyone who is blogging about Crypto and Finance related topics, I could recommend giving the Leofinance.io platform at least a try!
---
---
Posted Using LeoFinance Beta