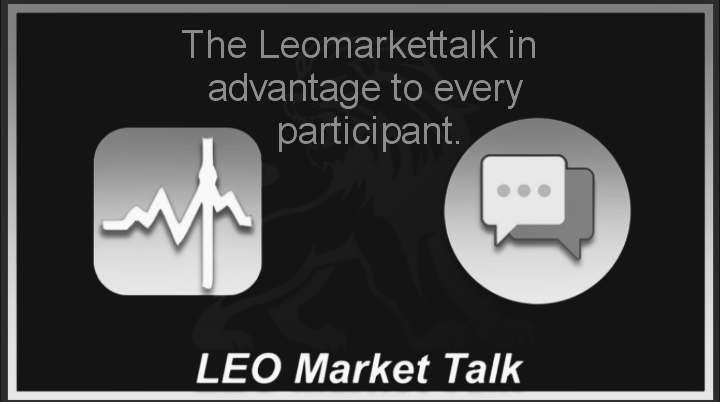 Creation of Leomarkettalk and it's aims
The Leo market talk was initiated about 6 months ago by @taskmaster4450le, this account was created to enhance engagement among Leo users and at the same time providing educational values to those who needs to be informed. The Leomarkettalk was created to solve the issues of discord in interaction, meaning that it's purpose is to create harmony and agreement between Leo users. The Leomarkettalk has a view of how the upcoming microblogging is going to look like and how users will be rewarded for their micro contents.
Benefits
The Leomarkettalk has been able to achieve it's goals, which has been of optimum benefit to the participants. Some of the benefits one gets from participating is:
Daily information.
Leomarkettalk is a platform where you can get access to information about finance, crypto, real estate and the likes on a daily basis.
Communication enhancement.
It enables participants to build up an interactive value on Leo.
Enhances familiarity.
Daily participation on Leomarkettalk helps you to know more active people and what their views are about finance, it also helps people to know you and to notice your relevance on leofinance. This will increase the number of followers you have thereby increasing the number of your blog up votes.
Increases engagement on leo.
It helps to bring leo users to engage thereby adding value to the tribe and its currency.
Give immediate answers to your questions.
The Leomarkettalk is a place where you can get everyone to interact on a question that you need to get an answer to.
Among other benefits gotten from Leomarkettalk, the mentioned benefits are just a tip of the ice bag.
Reasons for this blog
The Leomarkettalk has been active ever since it started 6 months ago, but it is noticeable that not even up to 50% of Leo users are participating in the Leomarkettalk. This makes me wondering, is it that users are not informed?, the answer can be Yes especially to new users. I for example, I had the opportunity to get informed some days ago by @marvinix on a whatsapp conversation, I started posting, think that the initiative started not long ago due to the up come microblogging that is currently in progress, all I knew was it was a daily conversation about leofinance, I didn't know the main aim until I went to @leomarkettalk and scrolled down to the first post where I read about the aims and objectives. So, on this note I will say that most people who needs to be informed do not even know that there is something like this going on.
The objective of this blog is to remind us of the reasons why the Leomarkettalk was created and to inform us about the importance of reblogging the daily post, in other to get more users to engage and get rewarded on a daily basis.
I got to learn that, apart from the normal rewards gotten by individual up votes on good contents, there is a weekly reward for the person with the highest participation on Leomarkettalk and an acknowledgement for the top 30 participants for the week, so if you haven't been dropping your comments on the Leomarkettalk, you're missing out. The good news is, it is not too late. Drop comments, learn, and get rewarded for your participation.
Acknowledgement goes to @taskmaster4450le for creating the initiative and every participant since the inception.
If you're just hearing about the @leomarkettalk, please do follow the account so as to get it's post on your feeds as soon as they are posted.
For more insight you can visit the first post on the page..
https://leofinance.io/@leomarkettalk/daily-market-talk-time-to-get-our-engagement-on-chain.
Thanks for reading through, hoping to see your contributions on @leomarkettalk daily.
Posted Using LeoFinance Beta