The DE-FI Space continues to grow each day and with traditional savings account paying you less than your bank fees these days I think it's safe to say it may be time to look to other ways to store your money. Sadly there is NO risk-free rate of return in the current market with yields either close to zero, zero or negative, depending on the country you live in.
This forces people to now venture further our the risk curve to either stay above inflation or at least try to etch out a little profit.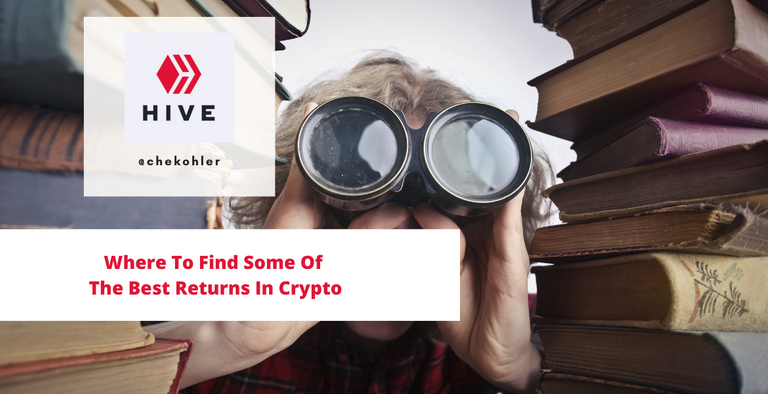 Give CE-FI A try
While you could hop into CE-FI, and earn interest in a range of coins without having to think about it much, CE-FI has its limits, in terms of KYC as well as capital requirements and also trusting a 3rd party with your coins. Also, you are at the mercy of their variable rates and when they payout to you.
Market making
While semi-passive buying a pair you would like to provide liquidity for can net you a decent passive income however you need to do research on which pairs are yielding the best return, you pay fees on the on-chain transactions, there are threats of hacks, and I think you need to be a little tech-savvy to play in this market, not exactly the most passive of passive income streams.
Any time you need to break out the calculator to see if you're in the black, it can put people off.
Relax, take a break, stake
Staking coins like your favourite HIVE and LEO offer a different model rewarding you in inflation for locking up capital and supporting their chain. Staking rewards can be paid out daily, which you can choose to reinvest or invest in other coins and diversify your streams of income. But finding staking projects is tough, and they all need you to jump through their own hoops.
One thing staking coins do offer however is you can buy as much you like to stake, no KYC, no AML buy the token set up their staking protocol and off to the races you go.
I've recently been using the site staking rewards A data aggregator to find new projects to invest in.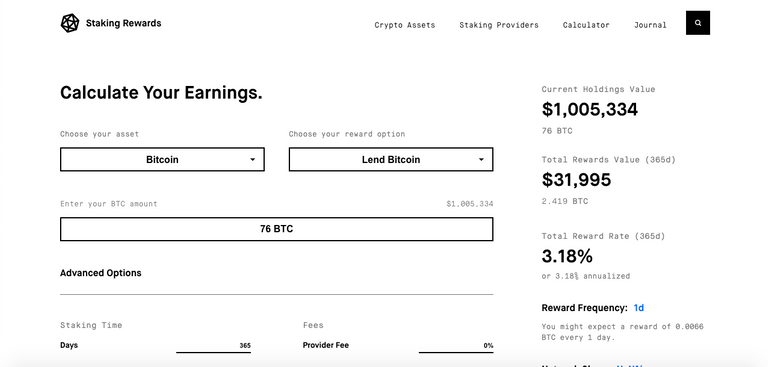 Don't get fooled by the percentage returns on these projects; they can be misleading, remember to look at the market cap, daily volume, what the project is doing and any of the usual telltale signs and factors as you would research any project.
Having reviewed some of these staking coins, I've decided to jump into the following Tera, Rune and Elrond.
| Token | APR | Price per coin |
| --- | --- | --- |
| Rune | 36.97% | $0.3889 |
| Tera | 30.02% | $0.3069 |
| Elrond | 25.00% | $7.55 |
All 3 have a pretty painful staking process which means not a lot of people are getting in, which means you can enjoy these sweet rewards for longer until they get arbitraged away as the projects make it easier to get in.
Now the rates you see can vary, these are not set effective rates and can be adjusted. I'm willing to risk $100 on each of these to see how they perform and if I can skim some profits into BTC to offset the risk, then why not?
Have your say
What do you good people of HIVE think? Any coins you're staking at the moment?
So have at it my Jessies! If you don't have something to comment, comment "I am a Jessie."
Let's connect
If you liked this post, sprinkle it with an upvote or esteem and if you don't already, consider following me @chekohler and subscribe to my fanbase
| Browse & Earn Crypto | Stack Sats For Free | Earn Interest On Crypto |
| --- | --- | --- |
| | | |
---

Posted Using LeoFinance Beta