I was messing around with atomic wallet where I stake my TEZOS, AWC and BAND token and I noticed you could add custom tokens to the wallet that are built on Ethereum. Since wLEO is now available on ETH with the launch of version 2, I thought I'd give it a test run.
If you're not a fan of Meta Mask or My Ether Wallet and like a mobile app or desktop app with a nice UI, then an atomic wallet is great.
Atomic Wallet is pretty much the same as meta mask, so don't let the UI fool you; you'll need Ether in your wallet to perform transactions and pay for the gas fees.
The app is available for Windows, Mac, Android and iOS mobile devices and you can sync them across your various devices which makes it pretty handy when dealing with crypto since you're not tied to one device or browser or any shit like that.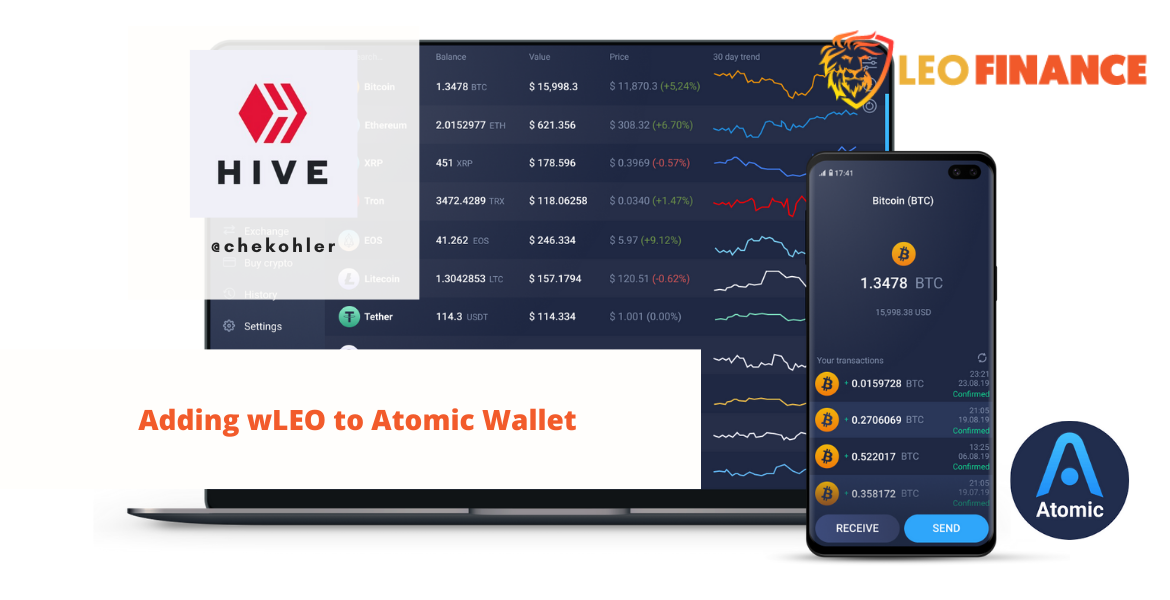 Adding wLEO to Atomic Wallet
The process is pretty easy all you need to do is click the add button in the top right-hand corner on desktop.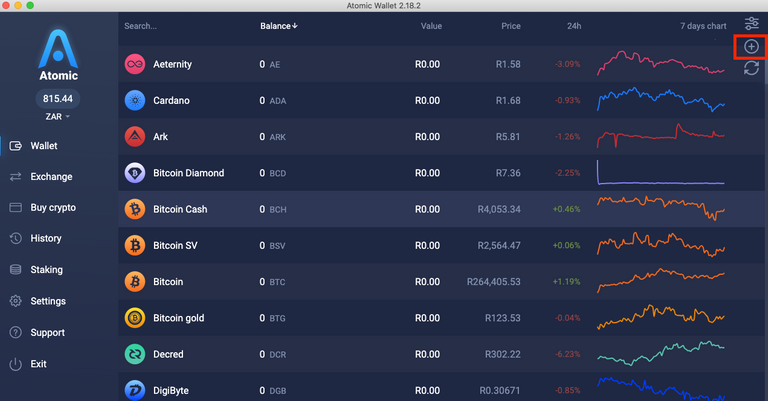 You can either send the token to your wallets ETH address and it should populate once you reboot the wallet or you can add it manually.

There will be an option to add a token by contract, click on it, and add the wLEO v2 Contract Address
Contract Address: 0x176D5681AF7a7D33bCA2B10F716Bb19499a9dD12
Note: Be sure you're using the right contract address before sending any tokens and do a test transfer first to check if its all set up, don't blame me for your cock-ups, please.
Once you add it, you'll have to give the smart contract a name.

I called the token LEO ETH and gave it the ticker WLEO V2 in my wallet.
Mobile:
If you're using Atomic wallet on mobile, all you need to do is click the menu button and select the add token option and follow the same steps I mentioned above.
If you're using both the desktop and mobile wallet, you can either add the contract to both devices highlighted in the previous steps or set it up on one version. Once you send your wLEO tokens through it should reflect on both desktop and mobile once they sync.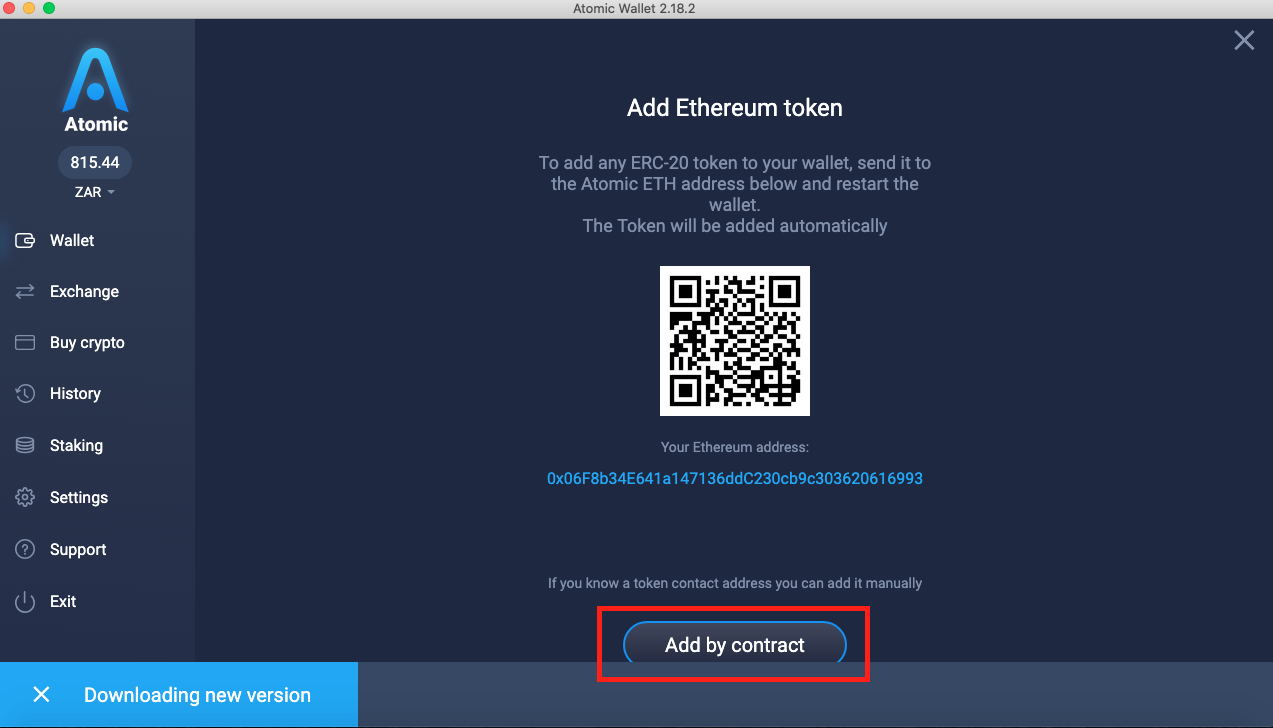 Once that's done, you should see the wLEO wallet ready for you to send and receive transactions.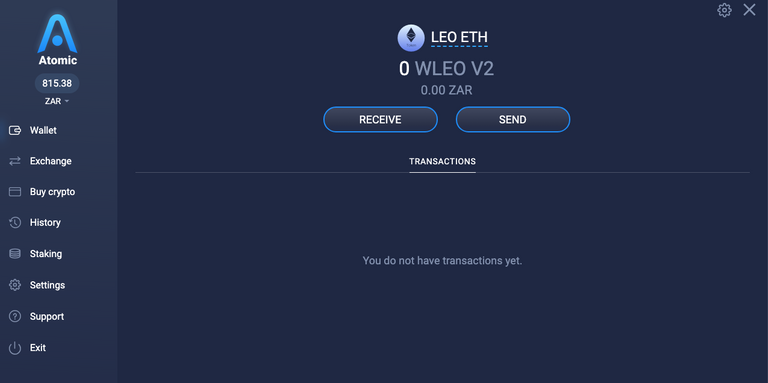 Same applies to other wrapped tokens
You can follow the same process should you want to store your DEC or your wHIVE in atomic wallet.
Cashback with trades
If you hold AWC the BNB chain version and stake it in your atomic wallet apart from getting 17-20% ROI on your stake, you also get discounts on transactions. If you do in wallet transactions like swapping BTC for ETH or whatever supported tokens they have you can get cashback on every transaction.
Cashback starts at 0.25% and moves up to 1% depending on how much AWC you stake.
Less than 100 AWC - 0.25% back
157 AWC - 0.5% back
457 AWC - 0.75% back
857 AWC - 1% back
You will get 5 AWC on your first transaction, and if you transact with $50 or more, you'll get an additional bonus.
Have your say
What do you good people of HIVE think?
So have at it my Jessies! If you don't have something to comment, comment "I am a Jessie."
Let's connect
If you liked this post, sprinkle it with an upvote or esteem and if you don't already, consider following me @chekohler and subscribe to my fanbase
| Browse & Earn Crypto | Deposit $100 & Earn $10 | Earn Interest On Crypto |
| --- | --- | --- |
| | | |
---

Posted Using LeoFinance Beta