Trying to make sense of whats going on in the world of finance and macroeconomics is a full-time job, to me, it's something I am fascinated by as Bitcoin has to lead to me into the world of macro. I think Bitcoin is becoming a macro play and a lot of whats going on in Bitcoin is a reflection of the greater market.
I think it's important for all cryptocurrency holders to learn about whats going on in the stock market, bond market, forex, political issues and more.
It helps you paint a more detailed picture of why you invest, how you should size your positions and how to allocate capital in various parts of the business cycle.
As I dive deeper down the rabbit hole, I found some podcasts that have been so valuable in my financial education journey, and I would like to share some of them with you.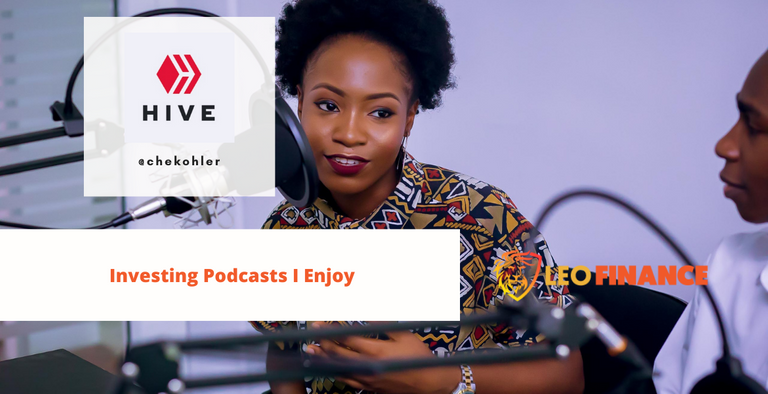 The Rebel Capitalist Show
George Gammon is a financial channel on YouTube that has blown up in recent years. The retired real estate investor has turned macro explainer and breaks down a lot of the complexity of finance into simple to understand videos. He also has a stand-alone podcast where he brings in guests to chat more in-depth about what is going on in a macro space.
You can find it here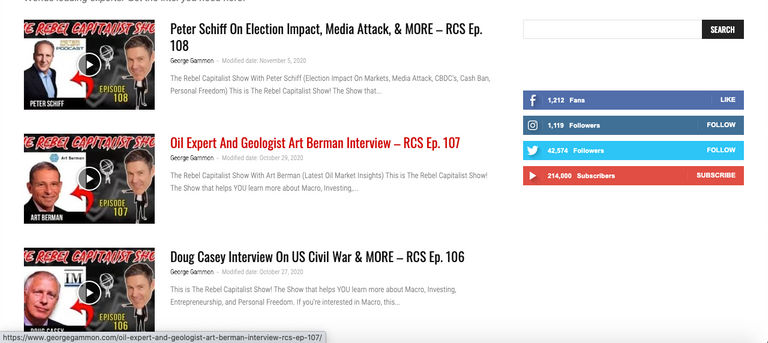 What Bitcoin Did
Peter McCormack is a media guy turned Bitcoin Maxi, or well very close to being a Maxi, his content focuses mainly on Bitcoin, but he does bring in the occasional altcoin speaker as well as general investors. He makes conversations happen; he is by no means a techy, which is refreshing since he allows his guests to speak and really share their expertise.
Apart from the sponsor shilling, his podcast is pretty entertaining.
You can find it here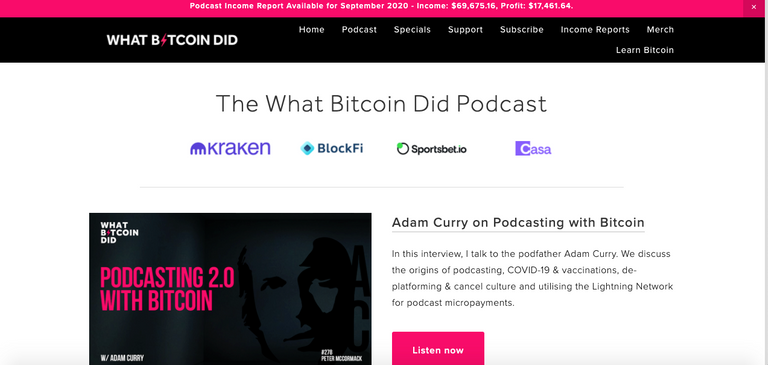 The Investor Podcast
Preston Pysch and Stig Brodersen have a pretty in-depth podcast when it comes to value investing, if you're into stocks then this is the show for you. Preston does have a bit of a Bitcoin side to him and his analysis on both crypto and stocks I find fascinating.
I don't tune into every podcast because some of them are about breaking down balance sheets of certain companies which I am not really interested in. It often depends on the topic and the possible guest before I tune in.
You can find it here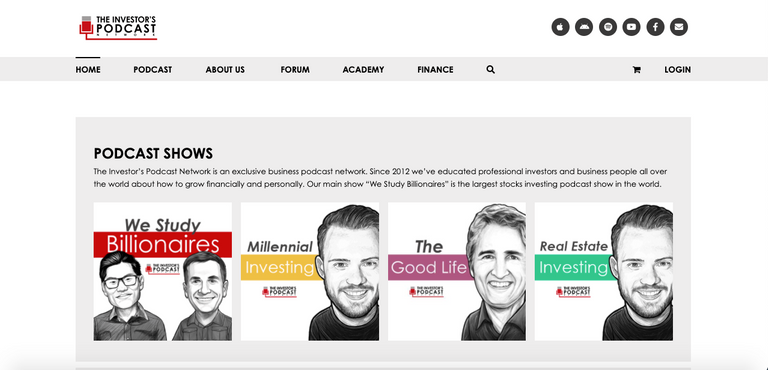 The Peter Schiff Show Podast
Everyone's favourite Bitcoin basher and rumour have it he does a podcast on one single breathe. He seriously loves talking, his by no means a technical guy, he's more of a salesman, but he makes a lot of good points. It's always good to hear what others think outside Bitcoin to help get a wider perspective.
In between his government rants, shilling sponsors and trying to get you to sign up to buy gold with him, or invest in his fund, you can scrape out some interesting information as he curates what's going on in the broader economy.
You can find it here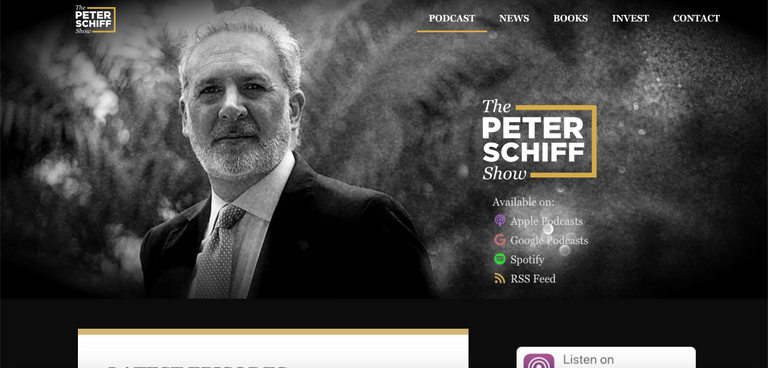 The Grant Williams Podcast
This guy has some amazing conversations; if you ever want a podcast you can sit down and have your mind blown when it comes to investing, consumer behaviour, macro, history and more, then Grant will become a weekly favourite of yours. He has a way with words and his dry humour, adds to content, making it an enjoyable listen.
You can find it here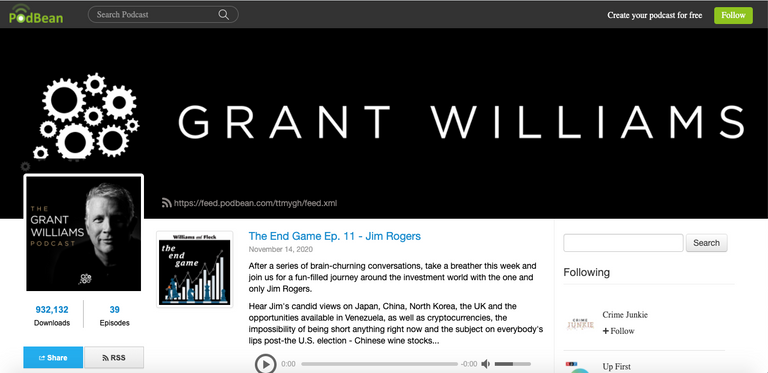 The Pomp Podcast
Anthony is not shy of telling anyone his a major Bitcoin bull, he brings on some really cool guests, and they can ramble on for hours.
Not everything is Bitocin related; some are about business, politics and economics. Pomp can get a bit much for me, and his rants can take up a lot of the shows run time, so be prepared.
If I see him have on an interesting guest or topic, I'll jump in but not my usual listening.
You can find it here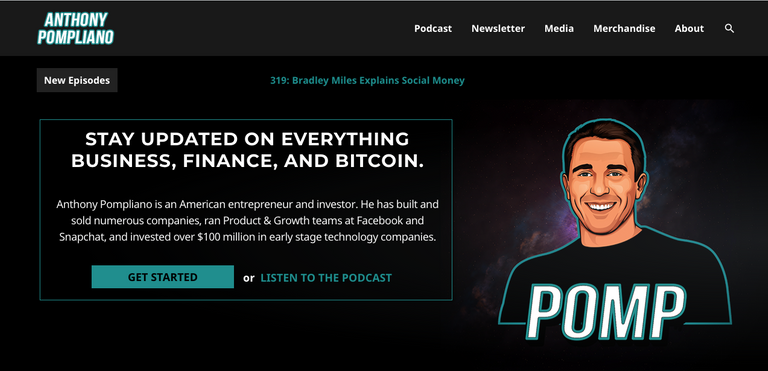 The Orange Pill Podcast
Bitcoin Max(i) Kaiser and Stacy "Satoshi" Herbet have a long-form podcast where they speak about Bitcoin, how its making headlines in the news, how it's changing the financial system and the way we think and the psychology and game theory behind Bitcoin. The two have great chemistry, and if you like fintech podcasts that don't take themselves too seriously, then this is the one for you.
You can find it here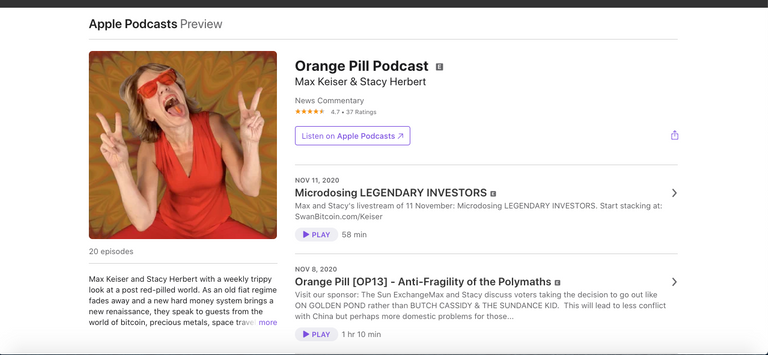 Have your say
What do you good people of HIVE think? Do you listen to any investing podcasts?
So have at it my Jessies! If you don't have something to comment, comment "I am a Jessie."
Let's connect
If you liked this post, sprinkle it with an upvote or esteem and if you don't already, consider following me @chekohler and subscribe to my fanbase
| Browse & Earn Crypto | Deposit $100 & Earn $10 | Earn Interest On Crypto |
| --- | --- | --- |
| | | |
---

Posted Using LeoFinance Beta