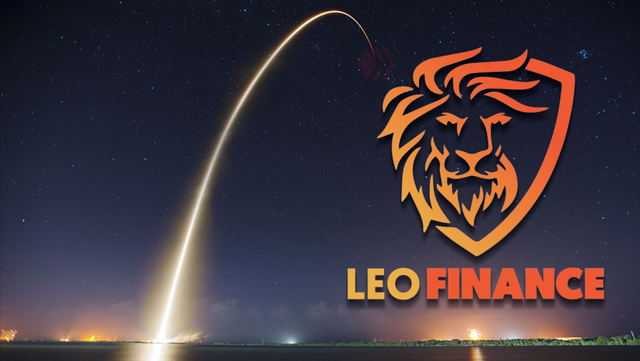 LeoFinance and it's associated token LEO are on fire. The development team continues to impress with the continual improvements. As such, we are all looking for ways to earn more LEO.
Here are my thoughts on some of the best ways to earn LEO.
Blogging
Blogging, and posting to LeoFinance in particular, is by far the best way to earn LEO. Many posters are able to earn 100s of LEO on their posts. Due to recent changes to the curation algorithm (one of those improvements the development team made I mentioned) even new bloggers are able to earn respectable earnings on their posts.
Commenting
The new curation algorithm has made it possible to earn much more on comments. The change in the algorithm was intended to encourage more engagement and it has really succeeded. Because now an upvote is an upvote, upvotes on comments are worth more to the commenter and the upvoter. As such, comments and comment upvotes have increased dramatically on LeoFinance.
Curating
Curating, or upvoting, is an easy way to earn LEO. You will need to have some staked LEO before your votes matter. I believe the curation rate is close to 0.001 LEO per 10 LP. The more you stake the more LEO you earn when you give out upvotes.
While on the subject of curation, I should mention that the value of your upvote isn't dependent on when you upvote or how much the post has earned as long as it is made during the first 7 days the post is live..
Delegating
This is one that came from the comments. You can delegate your LP and earn a return on your delgated power. This isn't something I've got spare LP to do yet, so I'm not sure of the ROI.
Rent Your HP
You can lease your HP at Dlease.io (https://dlease.io/market). Terms range from a few days to months. I may look more into this once I start running out of other ways to earn LEO.
Staking LEOM
LEOM is a miner token for LEO. By owning and staking LEOM, you have a chance to earn LEO every day. The more LEOM you stake, the more LEO you will mine. A recent post I saw estimated the ROI around 23%.
Playing HIVE Games
There are a number of games that you can play to earn HIVE based tokens. Players can convert their game earnings to LEO in LeoDex with no trading fees. Note, most games will require some initial investment to get started. I look at it like buying a video game except these games can pay for themselves many times over.
Two of my favorite HIVE based games include -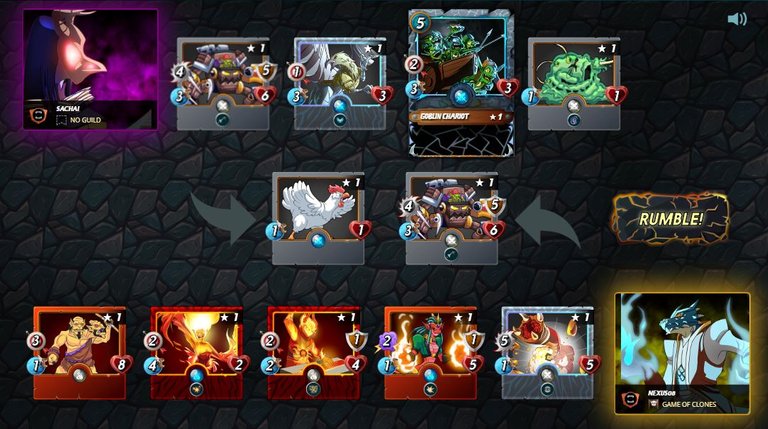 Splinterlands is a fun card battle game that allows players to earn DEC and free cards. I have been playing for a little more than one month and have already recouped my initial investment.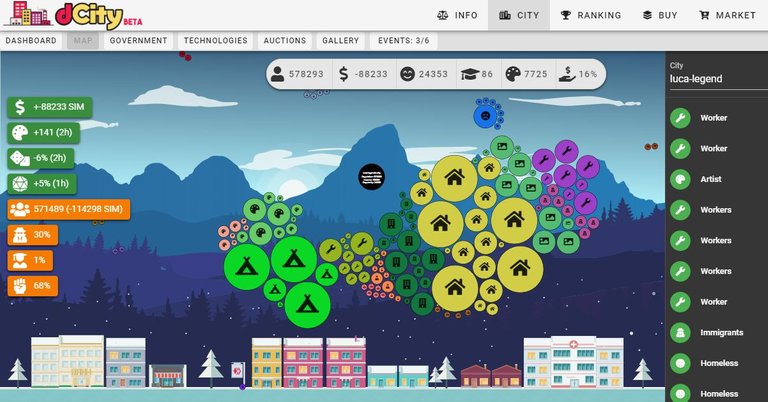 DCity is a city building simulation game where players can earn SIM. I have just started playing this game, but am very interested in it because it is more of a passive earning game. I will probably drop some HIVE into getting a city started.
Tasks
There are a number of ways to earn HIVE and other TOKENS by performing simple tasks.
#hivetasks is one such way. #hivetasks is currently working to spread the news about HIVE on other social platforms like Twitter. By simply replying to censorship related tweets including #hivetasks and #hivefixesthis, users can get a 1 HIVE tip once per day. Be sure to check on the current task @hive.vote.
I'm interesting in creating a list of tasks that earn HIVE and LEO so if you have any you want to share, please drop them in the comments below.
Contests and Competitions
There are hundreds of contests on HIVE ongoing at any time. Some are very easy to enter while some may require some effort to participate. Searching for #contest and #contests are good ways to find current and ongoing contests.
Do you have a favorite contest you participate in or run? Drop it in a comment below. I plan to create a post on contests and can add them to my lists.
I Need More Ways to Earn LEO!
I know there are more ways to earn LEO. Please drop a comment with your favorite way to earn LEO. All comments are encouraged and appreciated.
Posted Using LeoFinance Beta
Image source: Screen snips for games, and Hive Blockchain for LeoFiannce.