Hello famz, i would love to teach the newbies a way to trade their hive on the binance exchange and the reason is simply because when i also joined the hive platform, i didn't know how to buy hive or sell it by myself so what i do is sell to people who charges more fees than necessary when i can just sell by myself and that fees they charge will still be mine and also there was a time hive was very low and i felt like buying some hive to add to the one i had in my wallet but i have no idea how to go about it hence i aborted the mission.. So right now i am giving the newbies and others who do not know how to trade their hive the chance to learn it from me....
I will be using 71 hive i want to sell to my currency to explain and i hope after this lesson, hiveans can start trading their coins without any problem...
First step is to log into your binance account...


click on the deposit at the top and it will show the next page where you will be asked if it is crypto or fiat you want to deposit, click crypto and search for the coin which you want to deposit[hive].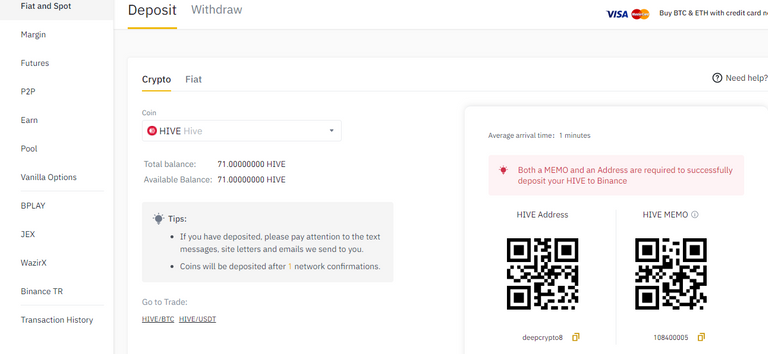 it will give you the deposit address and memo you need to use when sending the coins to binance and once you get those two, copy them and go to your hive wallet, click on transfer hive and fill the form..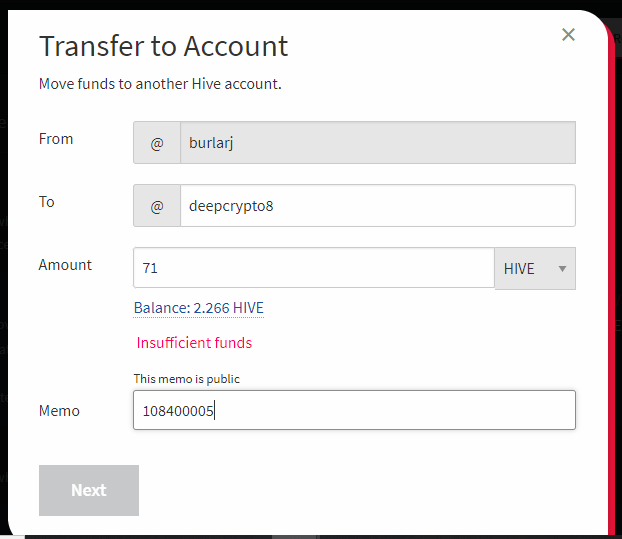 Ignore the insufficient fund, that is because i already transferred the 71 hive before getting this screenshot and also don't make mistake with the memo, make sure you use the memo given to you by binance to avoid the loss of your fund....

You will get the funds in your binance account in less than five minutes after sending...I checked and my hive has safely entered my wallet on binance. The next step is to convert my hive to usdt as there is no hive/ngn pairing and that applies to other countries currency as well, so first of all convert hive to usdt..

In your binance spot wallet, scrol down and find your hive and once you find it, click on the trade option right in front of it, it will bring the pairing available, click on the hive/usdt pair and it will take you to another page where you can trade your hive for usdt...

The order at the left hand side is the buy order and the left is the sell order so, i can either put my own bid or just sell at the highest bidding price to save time and that is exactly what i am going to do..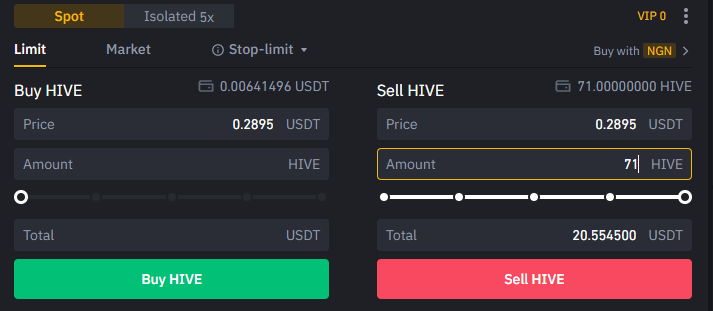 My order got filled immediately and i received 20.5 usd for the 71 hive i sold..... if you are buying hive the steps are similar, just get your usdt ready and instead of the sell, you fill the buy hive box and you get your hive when your order get filled.....The next step is how to convert your usdt to your country currency and then withdraw to your bank account.. it just requires you finding the usdt/currecny pair and in my case that will be usdt/ngn and convert then withdraw the naira but unfortunately crypto has been banned in some countries like nigeria, pakistan and so on, so it is the p2p i am going to use to sell the dollars in order to receive an alert of naira in my bank account, i will be dropping the steps on how to go about the p2p in my next post... Stay tuned famz...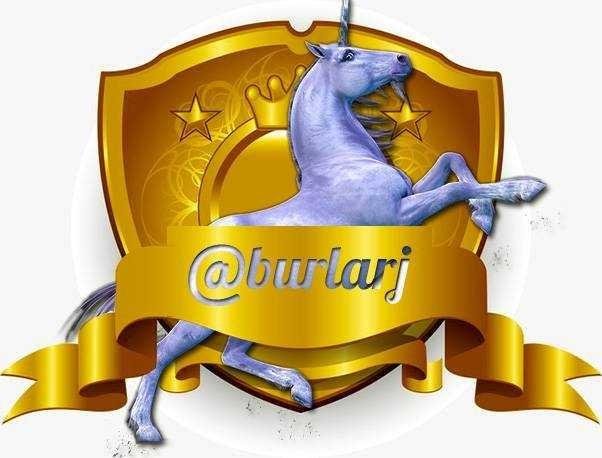 GOD BLESS
Posted Using LeoFinance Beta