The legendary fighting game Street Fighter which we enjoyed in the past with the Capcom's flagship series, gets a new breath of life and will start living again and in perpetuity on the WAX blockchain. Memories are rushing in and I feel teleported back in the high school or after the class hours I would go with some of my friends and play it and lose ourselves in time. What a joy, what a thrill, what time without any worries and just who can be the best and win it all! And now that the game sale will be on February 18, 2021, @ 12 pm EST where you can buy packs in the game, it is time for me to plan my next investment into my portfolio of crypto games.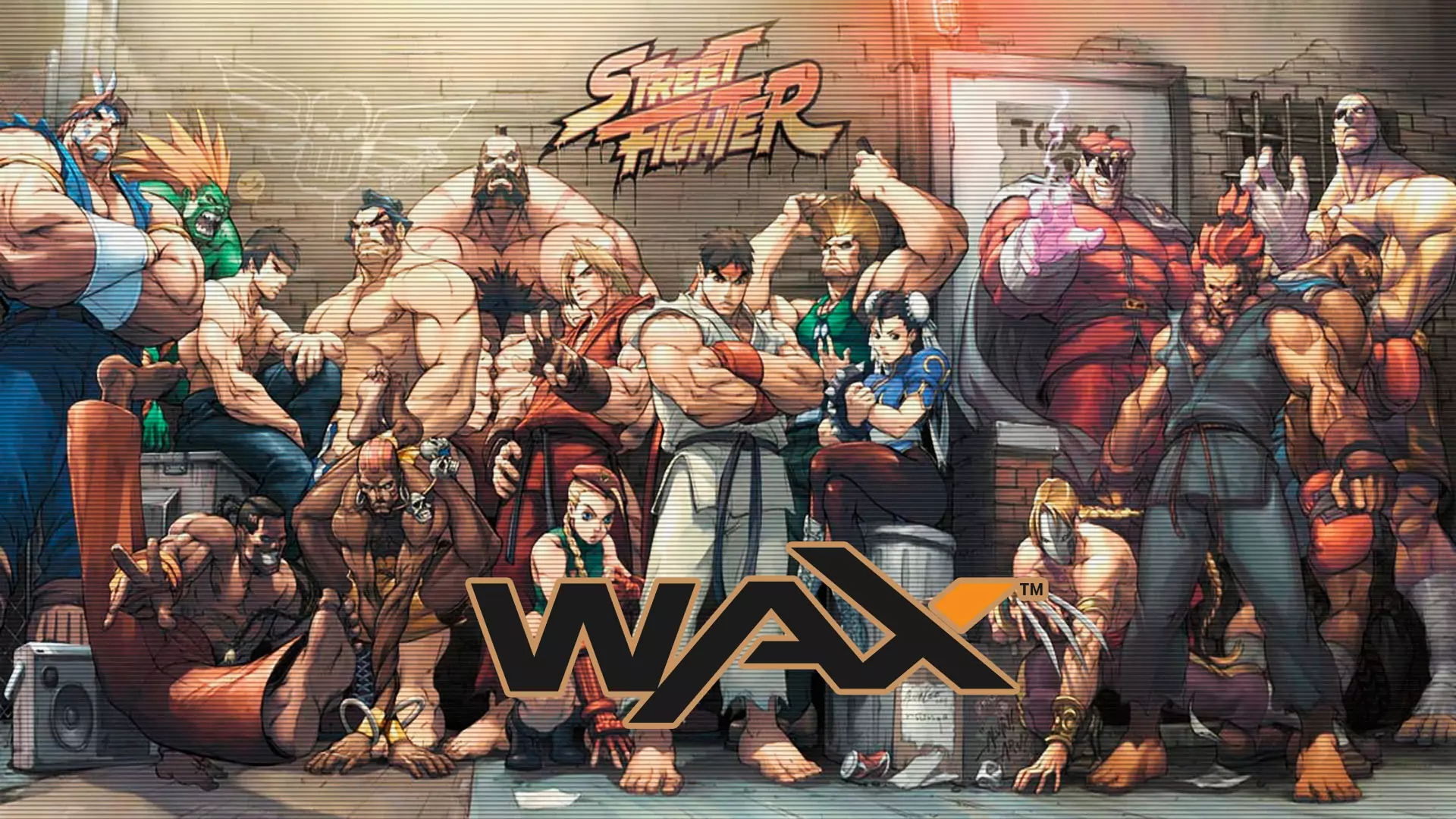 Until now most of my crypto games that I am invested to are on Hive blockchain - Splinterlands, Rabona, RisingStar and DCity. But with some buzz around me about games on WAX blockchain I have extended some of them and until now I am playing some free crypto games there as well like Alien Worlds, R-Planet or WAX Tycoon. Doing so I got my head around WAX blockchain. WAX Wallet and Atomic Hub apps and I can move pretty easy in that ecosystem. And my next step is to engage into a paid game and invest into Street Fighter which will soon see the light of day.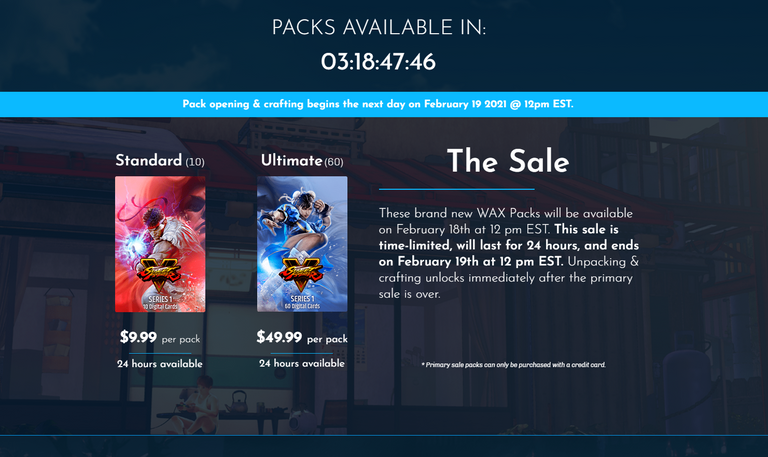 What is interesting about Street Fighter which is also a card based game is that the supply of those is not limited to a specific number, but rather limited by 24 hours in which players can buy packs. Once that finishes it translates in the actual supply of 1st Edition cards. There are two pack sizes that you can acquire at the moment of the sale:
Standard Pack contains 10 Build Cards for $9.99.
Ultimate Pack contains 60 Build Cards for $49.99
Probably I will go for the Ultimate packs and I intend to buy 2 of them, thus my investment will be $100.
The mechanics of the game bring also some novelty into the space by an exciting crafting system. First you start by opening packs of Build Cards, then combine two matching Build Cards to unlock a new card with one of six rarities. You continue upgrading that card's power score by adding additional Build Cards. Once you reach a power score of five, you unlock a special Class Card in one of 6 rarities. Beside that Build cards are burned when used, which increases card scarcity and value.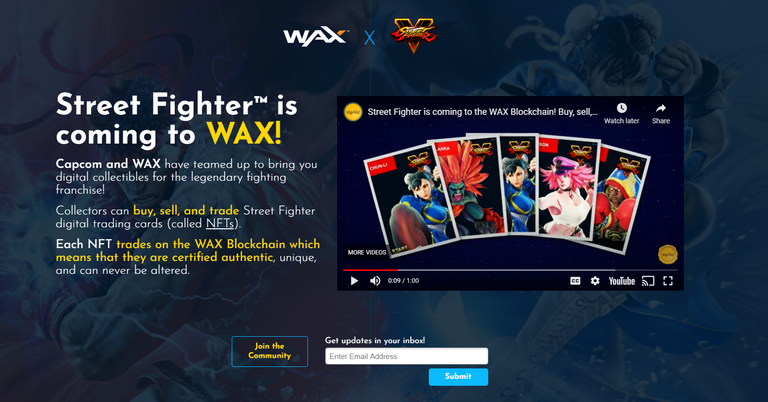 What do you need to purchase Street Fighter NFTs on WAX blockchain? Here it what I use:
An existing email address/social media account
A cloud WAX wallet created using previous account (https://wallet.wax.io/)
Visit streetfighter.cards and login with your WAX cloud wallet and go to Shop section, select the pack(s) you want to buy, and complete the purchase using your credit card. You can then sell or trade your packs, or open the packs (starting on February 19 2021 @ 12 pm EST) on the Open page.
Until the sale will take place there are daily aidrops with free Street Fighter NFT Stickers to get you around the WAX NFT market on Atomic Hub. You can claim them once per 24 hours on Street Fighter Airdrops on Atomic Hub. That is a great way to get your hands on some collectable NFTs or trade them on the market for WAX tokens.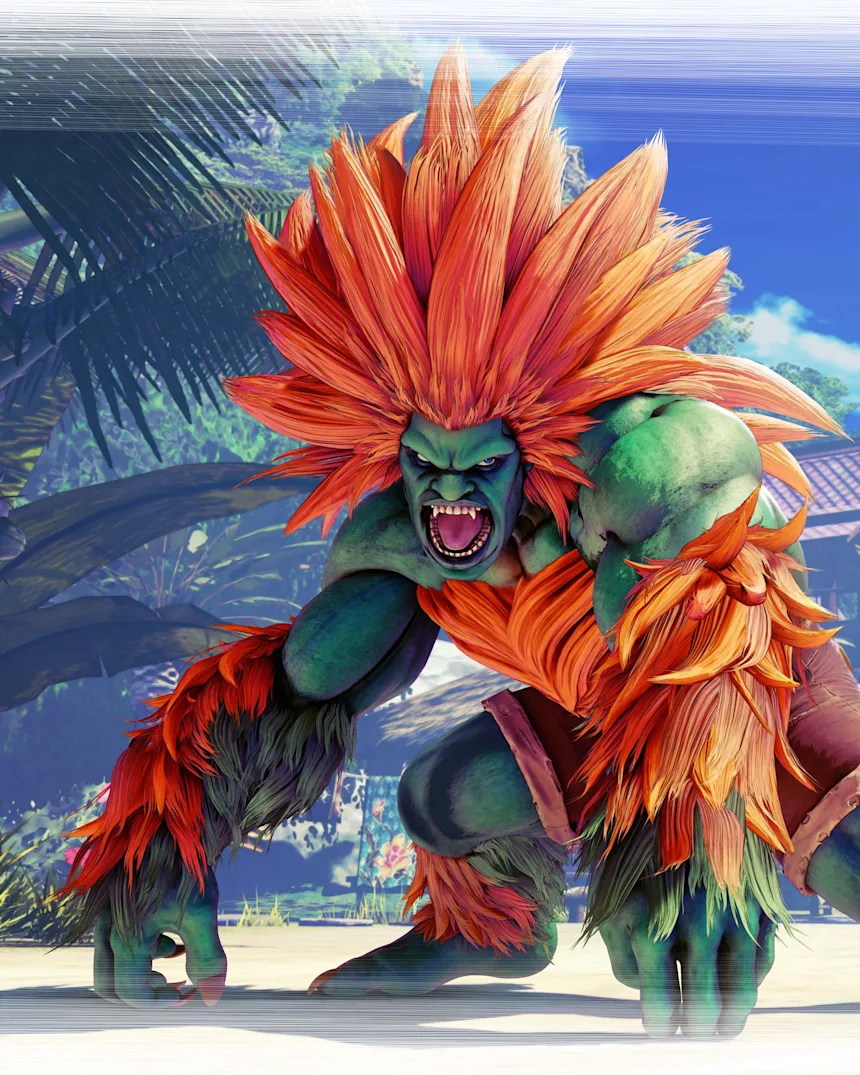 Whether this will be a good investment it remains to be seen but the fun and enjoy of such a legendary game like Street Fighter is assured. We all got around the cards based games from the Hive blockchain and it only needs a Legendary card to recoup my investment. Getting 2 packs summing 120 cards should give me pretty good chances to get one. Beside this the 24 hours ticking clock that sets the supply is pretty ingenious and I expect to be a scarce supply rather than throwing some big numbers out there. The premises are good but let's enjoy the ride, have some fun and invest smart in blockchain games like this one!
Posted Using LeoFinance Beta