While we are waiting for Project Blank to unveil on Leo Finance, we got the chance to micro blog on noise.cash starting late December 2020. If we are thinking about it that means less than 2 months for microposting there and we've already made a mark either individually or as a community (Chamber as it called there). While we micro posted on various topics I think that in the end by establishing ourselves there we succeeded to make a new entry point into the Leo Finance community and Hive blockchain at once. And the numbers are starting to speak by themselves.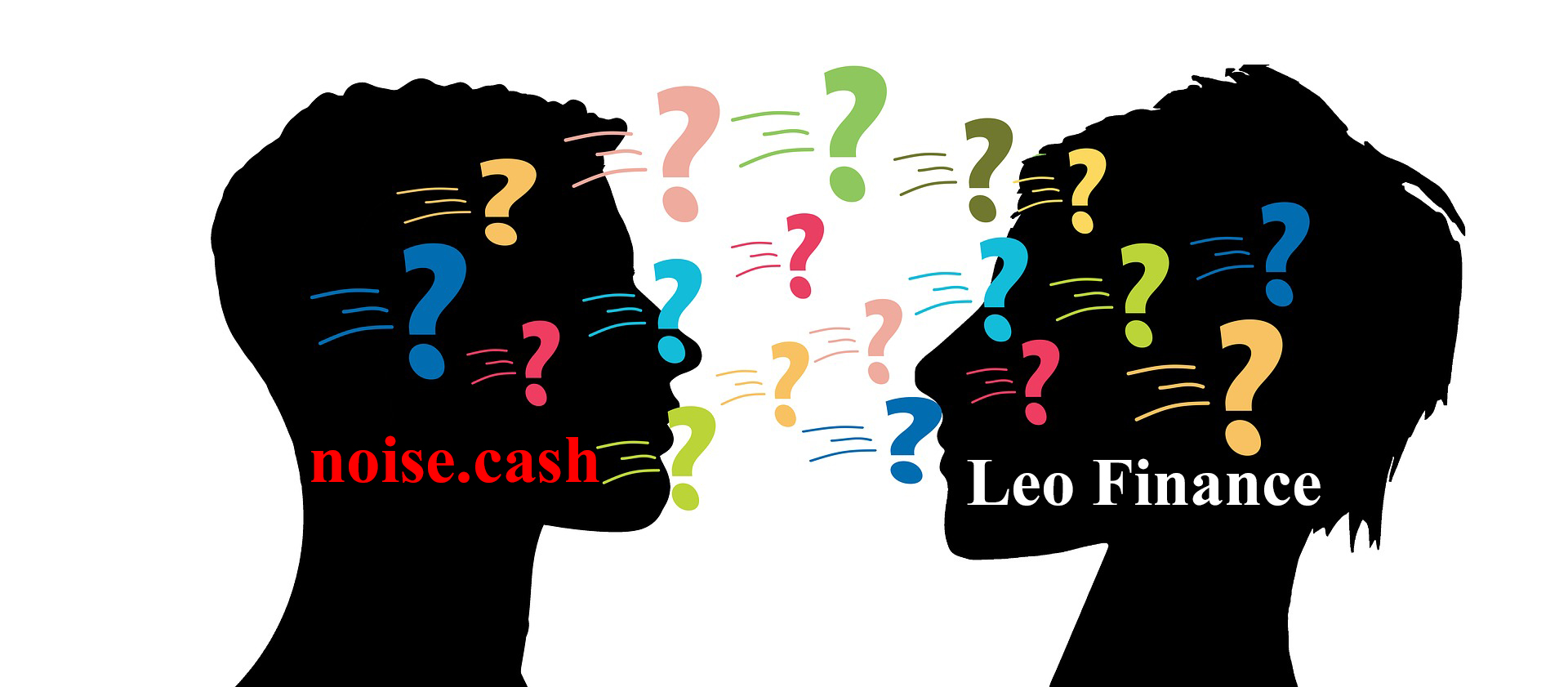 First of all just taking a peak to see some simple analytics about the Leo Finance website, we can see that noise.cash has climb the top very fast and now is the 3rd source of traffic with 2.2k page views/visitors. And some of these visitors translated into Leo Finance users through the easy signup available here. Considering that there are over 50,000 users on noise.cash and that we have tapped into that and brought a good percent on Leo Finance I think this is a success in itself. Also seeing the growth from there simply shows us the potential in this space and I think that once the Project Blank will launch it will have a tremendous impact within the Leo Finance community and Hive blockchain as well. Hopefully the servers will be able to so many users.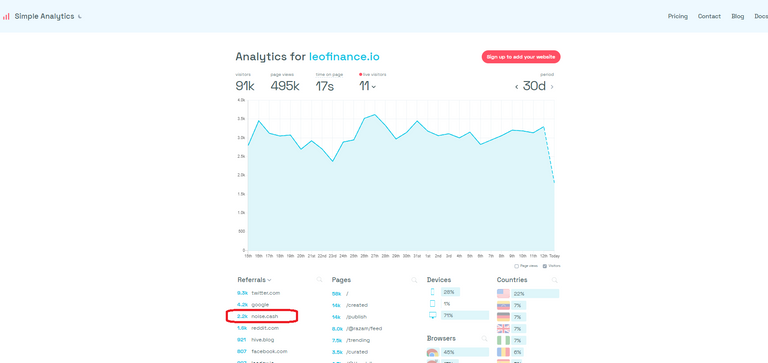 Secondly let's just take a peak to the Leo Finance Chamber on noise.cash. It has over 190 members and growing day by day and is a good portal to Hive and the Leo Finance ecosystem. It is much easier to create buzz, build people together and ask for action as it is more dynamic. And I didn't lose the chance to support the @leofinance witness and urge the others to do the same.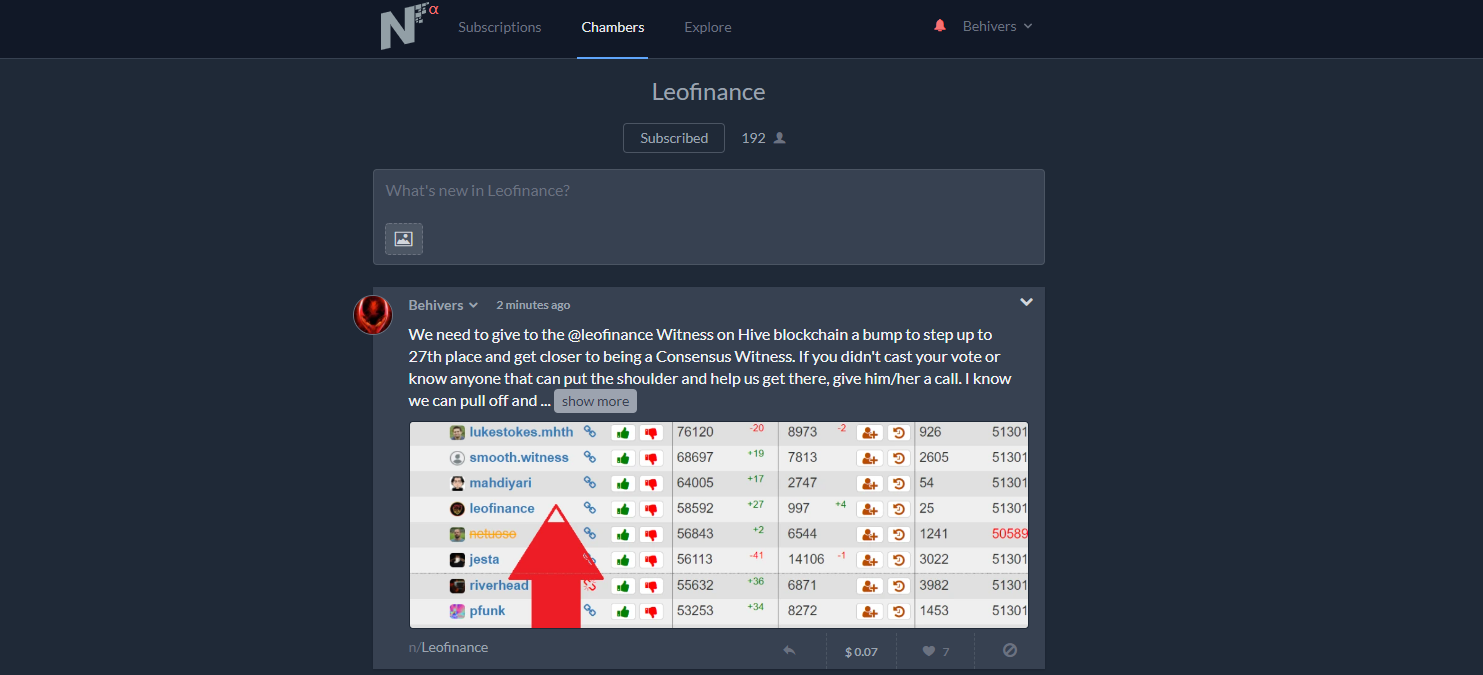 I must say that I was an early adopter of noise.cash and I liked the simplicity of it in the beginning. Having the tips in Bitcoin Cash convinced me that it is a good place to earn some crypto because just being associated by name with Bitcoin it is condemned to rise in price :) Actually it has some better stats beside Bitcoin so we might see the price improve and maybe get back to the historic prices of $4k-$5k. Just yesterday it went around $650 and we might see it moon up to $1,500 it the bull run continues like this. Being quite active there I've reached 0.25 BCH gains that worths about $165 which I consider pretty decent for the phase the project is and for me to build around 300 subscribers.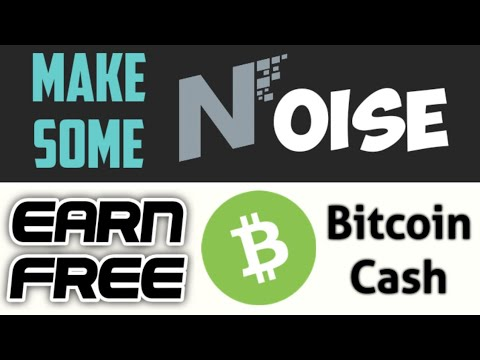 In the end we cannot overlook the numbers and 2.2k visitors from noise.cash and new users joining the Leo Finance platform is a fact. And as we have established the Leo Finance chamber that the number can only continue and bring new users within our community. That is a win-win situation and should translate in long term growth and organic backlinks with a site that is getting upper in Alexa ranking from its inception. At the moment noise.cash is on 69,505 place, while Leo Finance is on 36,904 place. With the Project Blank launch I am hoping for Leo Finance to rank up more aggressively. Making it into Top 10,000 Alexa websites should be a target that this community has.
Posted Using LeoFinance Beta