CUB Finance delivered as expected and beyond and I must say that I am CUBbing all night long and partying with my fellow lions. CUBbing is the activity of going crazy on the CUB tokens, of getting into the Liquidity Pools, harvesting CUBs, moving them to DEN, harvest some more and repeat it forever and ever. Simply it is like a chain reaction that once started it has a life of its own and it keeps on going and building up. Hopefully that will continue to happen and we'll get to some nice stacks that we can capitalize at some point, even if it is hard to let go of our precious CUBs.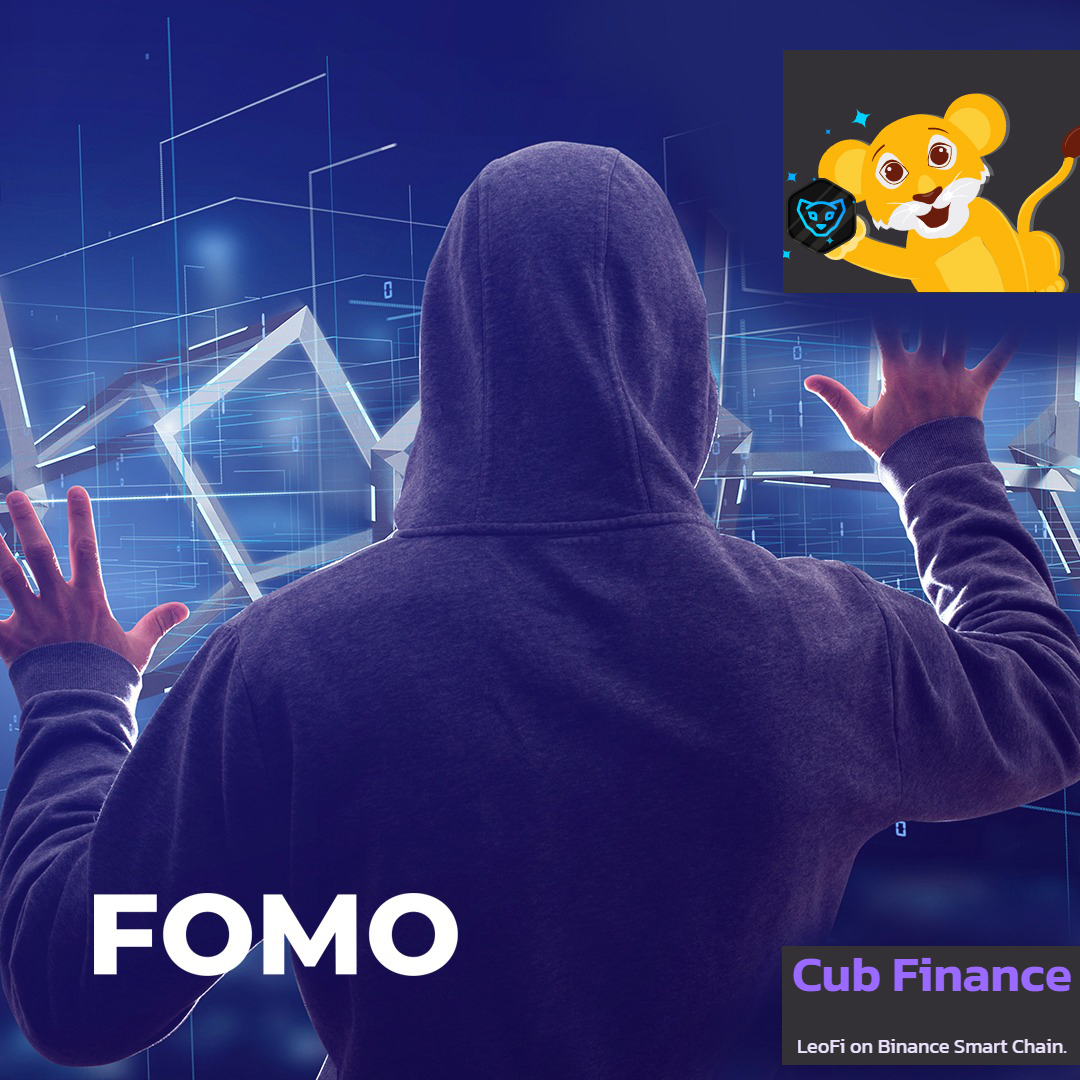 Since CUB Finance was launch it is hard to keep up with it, even if it should be a passive investment. Crazy actions going on the CUB Finance, hyped communities on Discord and Telegram as well and for me is quite hard to keep the focus at the ball. But I am trying to put some order in all this craziness and take the wiser decisions and not based on emotions. And while first I had to get my head around the BSC and actions to get into the LPs on CUB Finance, I now got pretty accustomed with the flow and find it pretty intuitive. And now let me tell you a little bit about my routine on CUB Finance.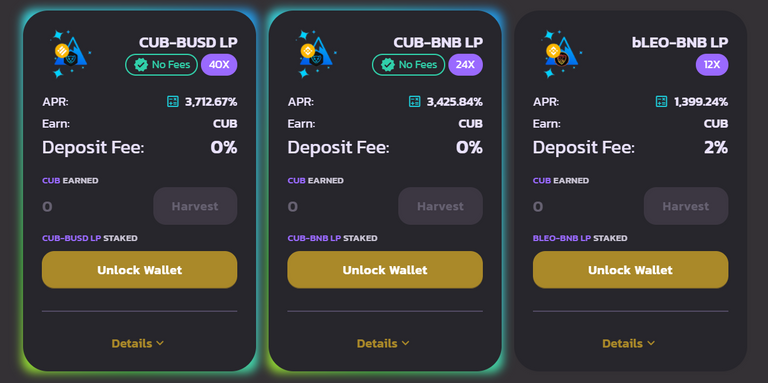 First thing that I did is to get onboard on a Liquidity Pool. As I had some liquid LEO and some BNB in the bank, the easier option for me was to go into the bLEO:BNB pool so that is where I harvest most of my tokens. I think I already harvested more than 20 CUB tokens, so even if not the best APY%, it is still a good one to participate with. Next the CUB airdrops were released to LEO holders and I've got my share of it, even if I was expecting more. Nevertheless, I moved fast on the market, sold higher, bought back when the price was lower (~$3.5) so I got a little bit of juice from that as well.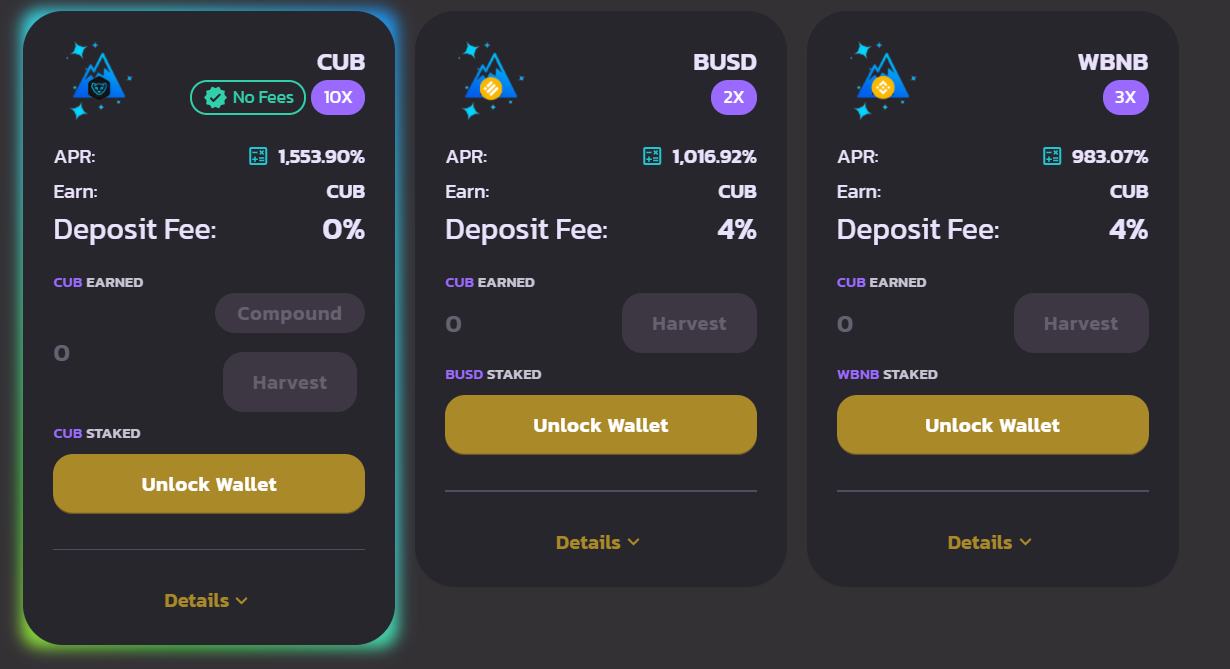 The final move is to move all my harvested CUBs into the DEN and let those accumulate there and provide a passive income. What is important is that we are early adopters and discoverers of CUB Finance and we need to maximize the earning at this stage. Having APY over 1,000% is tremendous and I want to capitalize as that as much as possible. Now it is the moment to be in this space more than ever and put multiple assets at work for us. The future will be bright and the CUBs will provide for us long term. Wish you happy CUBbing and good luck staking them up!
Posted Using LeoFinance Beta