A few weeks back Blurt blockchain was launched. It was yet another fork like Hive from Steem Blockchain. It was a blockchain that started with a motive of not having any downvote option. Many people were against that and some groups of people still believe that it is a good move to bring more confidence without any abuse.

Image from Blurt Discord
I have to admit that I'm able to see many abusers and scammers now very active on BLURT. Good for them because there is no proper mechanism now to control abuse there. Even during the first day of launch, the created section was spammed with NSFW every 6 minutes and there was no option to control that from happening. I guess it would still be the same case on Steem as well as Hive I believe. If someone decides to spam with NSFW content, it is hard to stop them. I'm not going to go into any more details on that just to respect people who have a good belief in BLURT. Let's see how this goes.
Like many people, I also got some BLURT tokens. I did have a few Steem on the snapshot date and that helped me get some BLURT tokens. There was a snapshot date and everyone got BLURT tokens airdropped based on their Steem tokens on that particular date. I had a total of around 3700 BLURT tokens and it would give me around 50$ if I dump them completely. As I'm not going to be using the BLURT platform for my posting, I thought it would be good to trade them in exchange for other tokens.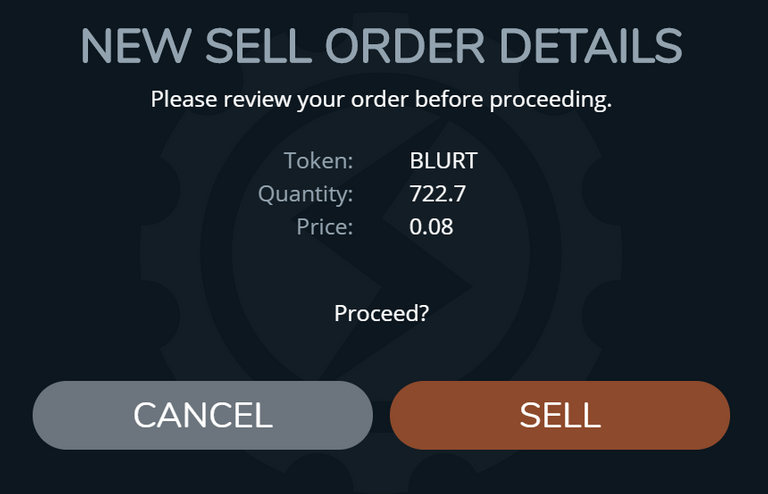 I initially tried transferring my BLURT from the wallet to Ionomy but the transfer was giving me RPC errors continuously. I couldn't do it straightforward with the user interface. Today after almost two to 3 weeks, I finally transferred the BLURT tokens to my Hive-Engine wallet with the help of instructions I found here. I did not dump the tokens for the market price but instead placed a sell order. I hope it gets filled anytime soon.
What are you going to do with your BLURT tokens and what are your thoughts about BLURT and it's future?
---
If you find my article interesting, please vote, share and follow. Also, please share your thoughts in the comments section.
---



---
Posted Using LeoFinance