I live in eastern Europe with a time zone of GMT+2 and all the big changes in the market are always happening when it's night out here. As I wake up in the morning, something has always happened while I was having a good night's sleep. Today I woke up to see that there's a sale going on!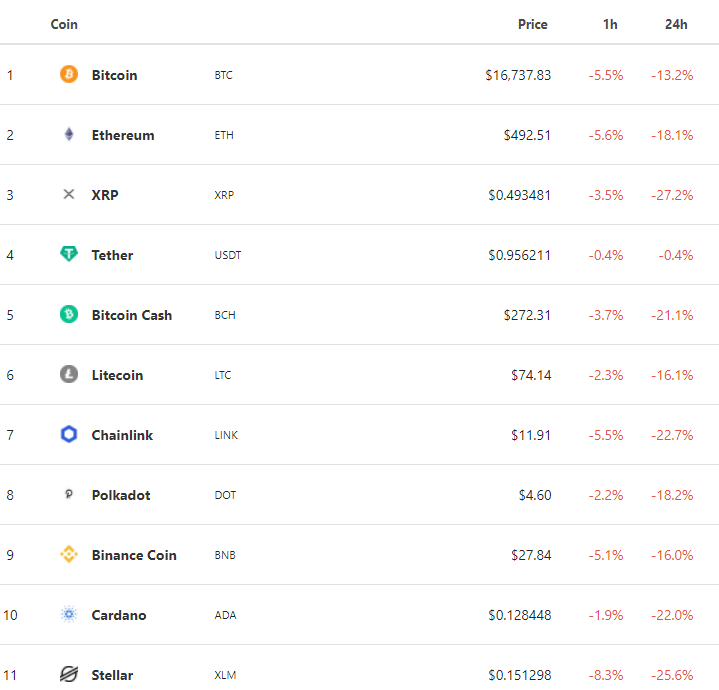 My visit to CoinGecko this morning wasn't really surprising! Sooner or later, there had to be a dip!
The question now is - how deep and low will the market go? Even LEO is now about $0.20 opposing to yesterday's $0.28! To me, it seems like it's a sale but for how long will it continue? I just gathered some tweets for you from some Twitter influencers. Yeah, I know most of them are bad and mostly promote shitcoins for pump and dump but sometimes there's some truth too.
Dip Tweets
Here's what I found. And if you ask me, I have never drawn lines on some charts to predict anything. This is just my morning exploration in Crypto Twitter and brainstorm on what's about to happen.

This one's from galaxyBTC - from this tweet, it looks like the dip will be over pretty soon and we'll go higher than ever.
---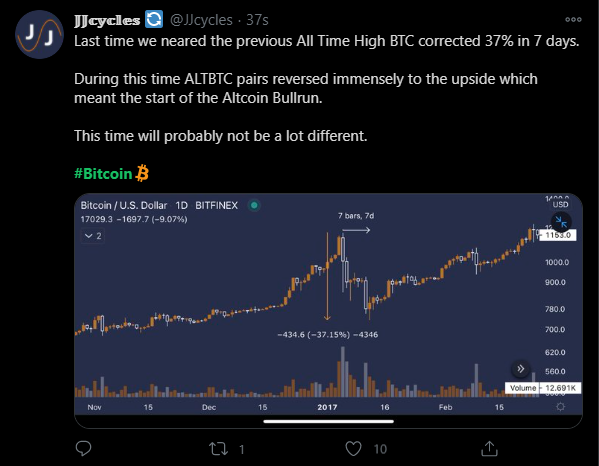 This one's from JJcycles explaining a similar dip from 2017th. He's also saying that this time will probably not be too different. Is it just what he wants or is there some basis for saying it? We'll see!
---


This next tweet is from TheCryptoLark and it's simply motivating crypto people to stay strong and maybe buy the dip.
---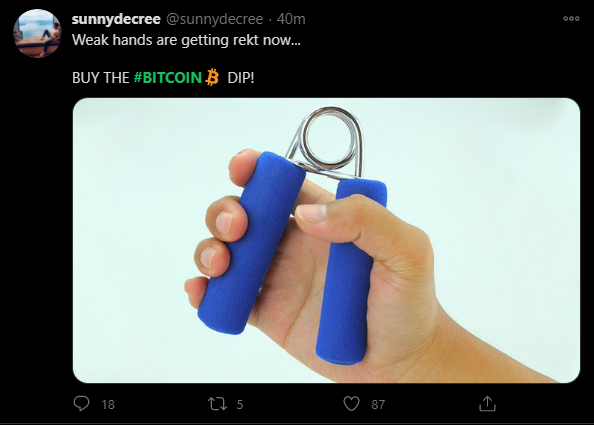 And here's a tweet by sunnydecree that needs no comment at all!
---
Conclusion
There's a dip right now but you can never know for sure how low will it go. All I know is that many will buy Bitcoin and other tokens today because it looks like it's a Black Friday sale on the market. Will the real alt-season start? We'll see!
But remember - this post is not investment advice! If you invest in something, invest only the assets that you can afford to lose!

Thank you for reading this short post of mine!
Posted Using LeoFinance Beta