Living in the Cryptoverse has made me realize one thing - there are tons of opportunities both online and off. If you're willing to take at least one of them, you're one step closer to experience the financial independence you've been dreaming about.
The article you are reading right now, for example, is written as a response to this initiative by @theycallmedan
It's a great opportunity not only to earn some additional tokens but also to bond emotionally with others on and off the chain. Whether you're here since the beginning of HIVE or this is your first time on the blockchain, you have so much more to experience in the decade to come!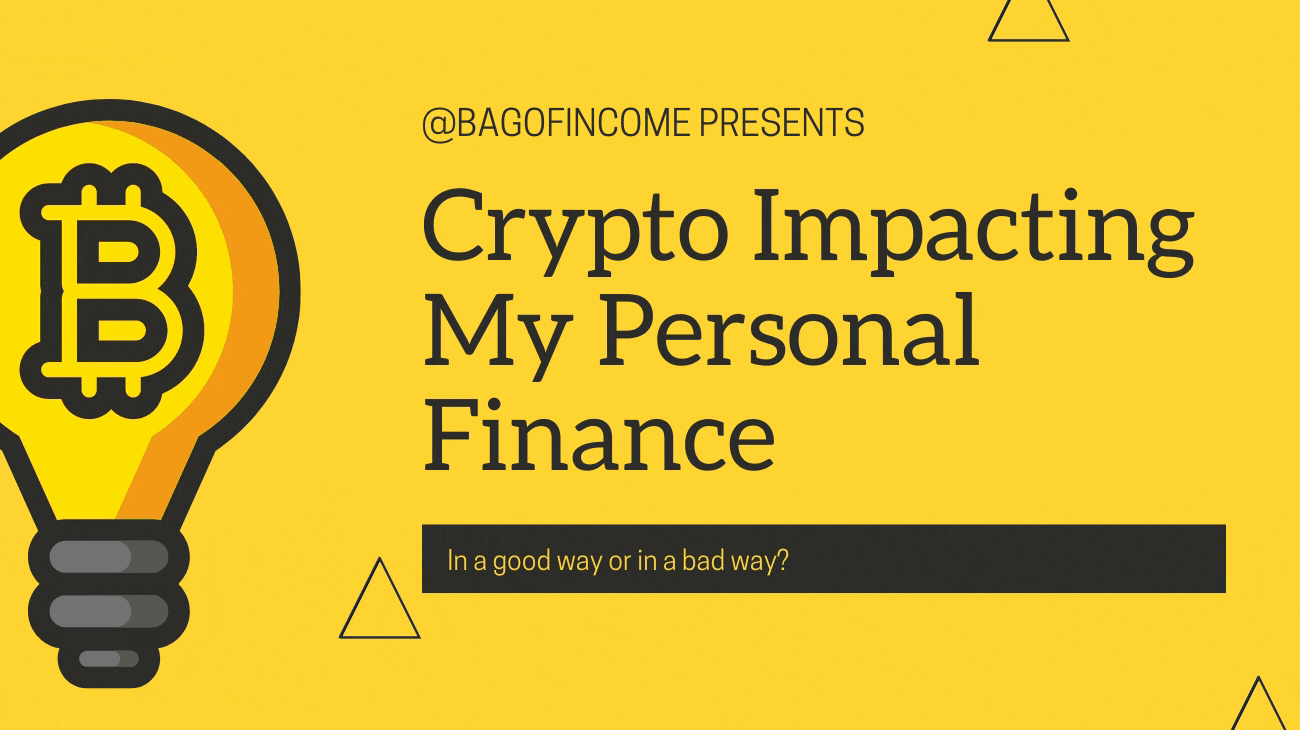 There is both good and bad in everything we see and do, it depends on which perspective you are looking from. In my life, crypto has given me a reason to create things and do things online which I would never do on Facebook or other corporate media channels. It is also making me learn new things every single day which is truly amazing once you look back and see how far you've got.
If it wasn't for crypto, I would probably be a gamer who's reviewing games and getting some cash in return but I doubt that it would be a fulfilling job in the long-run. With crypto, there are oceans of possibilities and directions where one can go to start earning additional income.
I've been in crypto since 2018th and I'm really grateful to have discovered it. Even though I wish it happened earlier, I still think I'm early enough to build my future here! In these few years I have cashed out hundreds of dollars from various crypto airdrops and platforms but it has never been going as smoothly as it is now on @leofinance.
At first, I was also pretty greedy and that's why I cashed out a big part of my earnings but as time passed, I understood that it is really important to invest or else I'll keep spending my hardly earned tokens on things I don't really need in the long-term.
As I said in the beginning, everything depends on the perspective. If you're honest, consistent, and hard-working, success will be there for you when you least expect it. You know why? Because you'll be too busy working to expect anything!
Perks of being in crypto
Additional income streams (last month my LEO earnings made up about 10% of my monthly salary)
Learning opportunities - you can learn anything you can think of and share your experience with others
You're getting the latest information about upcoming projects and movements
Some really worthy airdrops or basically, free money because you used some applications or exchanges
Establishing new connections with similar-minded people
Participating in projects, movements, and giveaways
You can be your own bank
Disadvantages of living and breathing in crypto
You're spending less time on movies and gaming
Your eyes hurt from reading too much
Some family members and friends think you're in a cult
You stop using Facebook
Sometimes you don't want to go out with your friends because a new coin is getting released
But are these really disadvantages? I don't think so. Those are changes that you'll go through once crypto is injected into your blood. The more you're in it, the harder it is to forget about it. As days go by, crypto becomes a part of you just as you are a part of crypto when you're here on Leofinance (or on other blockchain).
The Gratitude
I don't remember the person on Twitter who made me come to this place but I'm eternally grateful because HIVE has made me realize how much we can do when we work together with one goal on our minds! Every day we're getting closer and closer to decentralize the global economic powers and give the power back to the people!
Even though it won't happen in a year or two, it's something I'm looking forward to! I feel it within in me that we'll make the breakthrough we need to in order to empower more and more people! The system is being changed from within and I'm grateful to experience it on my own skin!

Thank you for reading and have a beautiful day ahead!
featured gif image created by Canva pro.
Posted Using LeoFinance Beta