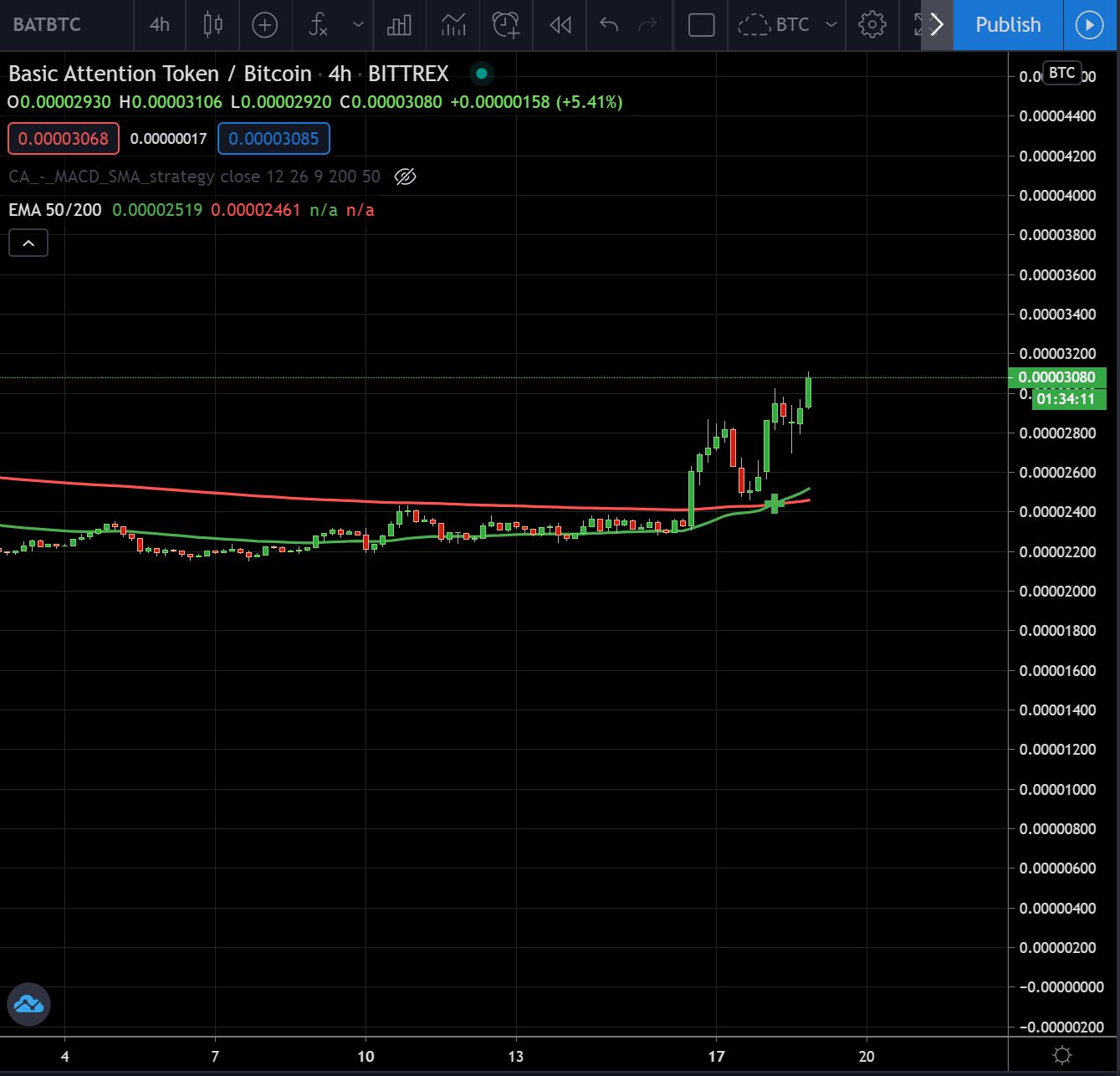 Basic Attention Token (BAT) has been on a great rally over the past few days. We saw it test some recent highs and now we're seeing it push for yearly all-time highs as well.
You may recall from an earlier post that I am quite bullish on BAT short term (although, not extremely bullish long-term due to some possible fundamental issues).
As I'm typing this, BAT is breaking through $0.37 USD and has recently crushed 3k SATs - a level that we haven't seen in quite some time.
BAT has been a pretty obvious buy as Bitcoin and many DeFi coins rallied and left it in the dust. I was thinking that it would just be a matter of time until we saw some degree of rally in BAT - which is coincidentally one of the most utilized cryptocurrencies in the world.
Bigger Picture: Testing Highs for the Year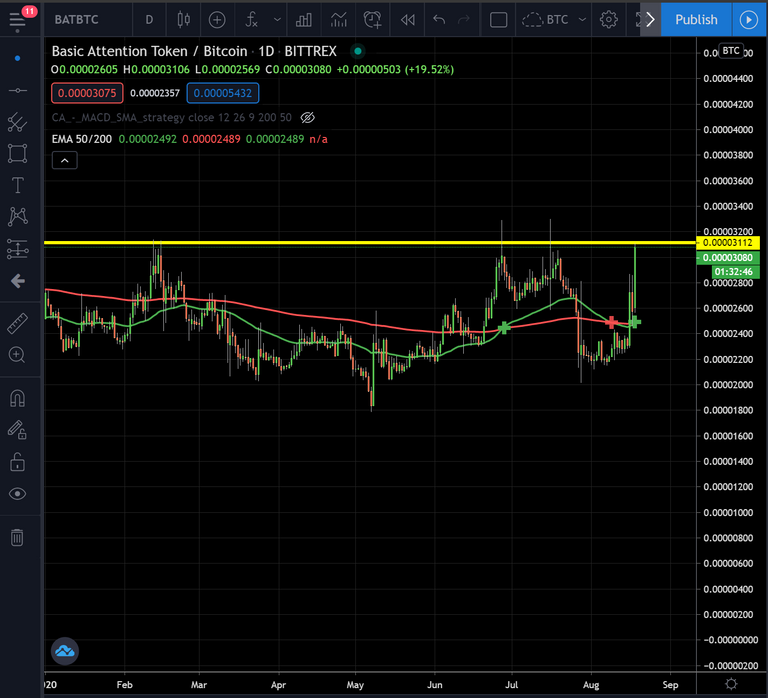 As I mentioned, BAT is testing highs for the year. You can see here that this is the 3rd test of highs for 2020 and I think this might be BAT's opportunity to break through.
I am personally taking some small profits here but keeping the majority of my position on as we await a possible breakout. The potential once BAT breaks through these highs could be another 20-40% in gains - in my opinion.
The other great thing going for BAT is that the rest of the market is mostly red. This is a testament to the positivity behind BAT as a project and once the rest of the market recovers from this short-term correction, we could see BAT break through the clouds of this 3k SAT level.
Posted Using LeoFinance