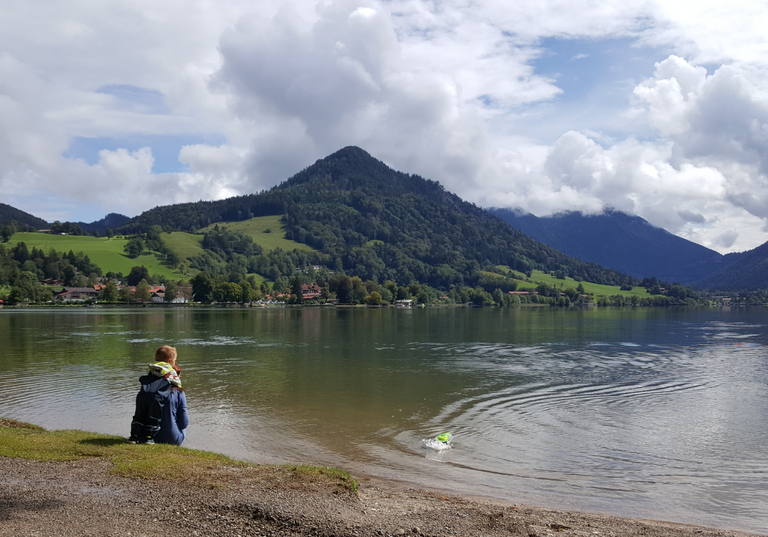 Hi,
this would be my first post under #askleo, the initiative started by @acesontop.
The question is quite simple, for an easy Sunday, but the answer might somewhere a little complex.
What is your motivation?
What is your drive to get up every morning and beat the day? What are you dreams and what do you fight for?

Mine can be easily guessed from the picture above. It is my family, everything I do, I do thinking of them. I'm not in here for the Lambos or Teslas for the newer trends (where I like more a Lambo then a Tesla, due to the thing that a Lambo you really own and a Tesla can be killed remote by Tesla if they want to).
Also I'm not into party and women, not that I'm against them, as I had my share of fun in my youth, maybe the portion was to big as it lasted into my early 30's. Everything changed exactly 6 years ago, when my wife entered into my life. Since then I have different views and targets which shifted again two and half years ago when our son was born.
I aim now more freedom and free time. For freedom a certain financial level is needed where are days that I want to take off and don't have to wait that a boss is yelling at me or miss a part of the grind, just days where I want to travel, enjoy nature and see my kid grow.

For this I have to be debt free or have a certainty that the debt I have is paid easily by my passive , income that also is covering my cost of living. I have debt in high 6-figures and I manage it and keep my family save and provide for them, but not without working a job and the side hustles.
I can tell you that I can sleep at night, which is a good thing, as I had times for weeks, where I could not sleep longer than 2-3 hours, now it is fine, as I get my 5-6 hours of sleep as the system works. I'm a very fast rat in the rat race.
Now my motivation is to get out of this situation and change the system so that it is working for me, not me working for it. Easier said than done.
I enjoy playing with my kid, there is no more satisfying thing than this.
Sometimes I think of people that complain that they have to pay for kids they've had abandoned and really can't understand them. Dude, you brought this kid to life, so better pull your shit together and help this little human grow and care for him as what you or his mom did to each other does not matter. I'm far from being a morale compass, that is for sure as I do bad and nasty stuff, but family stays first.

So for me my family is my motivation, the fuel of going the extra mile(s).
What is your motivation?
Posted Using LeoFinance Beta