Hey folk's, Graham here and welcome to day 2 of my review. I will be testing this game for at least a week or two before giving my final verdict but it's quite fun so far.
Thanks to all for the generous votes for yesterdays post. That was one of my highest paying posts so far on hive by far and really gives me hope for this great community. Not sure if it was because I posted in Leofinance or because I put more effort into writing the post lol.
Yesterday seemed quite profitable but my balance is almost at zero again after reinvesting most of the funds to rent out the various buildings again.
So today I have deposited another 70 CBM so I can drink plenty of beers to create energy and also to have some spare cash for repairs.
I just bought 25 outstanding level waters with some of this to ensure I can create a minimum level of outstanding (Blue) Ingredients in order to make high level beers 😉 🍻
I came to realise that this was a bit unnecessary really as the water tower can produce new cards every 30 mins and they are always outstanding level if the buildings power level is kept at 100%. Although you do use a lot of water!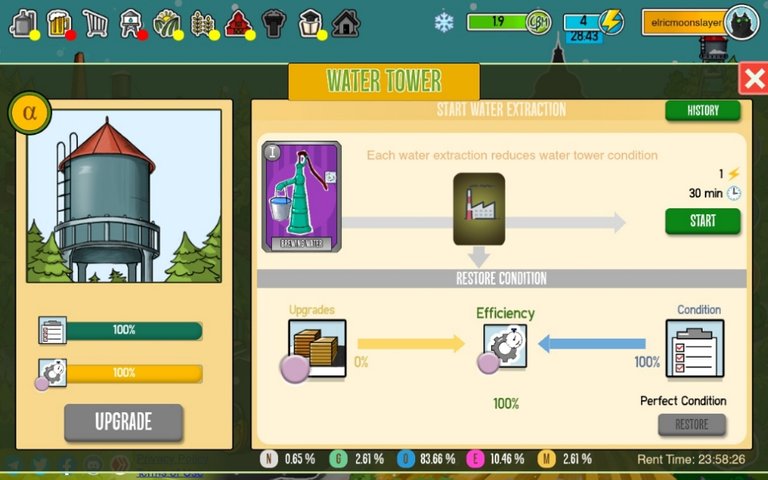 I have now added another 33 CBM to keep things running. I am starting to feel like I am putting more in than I am getting back.
Another 8 to finish hops early to start new beer brewing and low on energy again !!
I have sold 12 card's since yesterday for 22 CBM so that's something 😉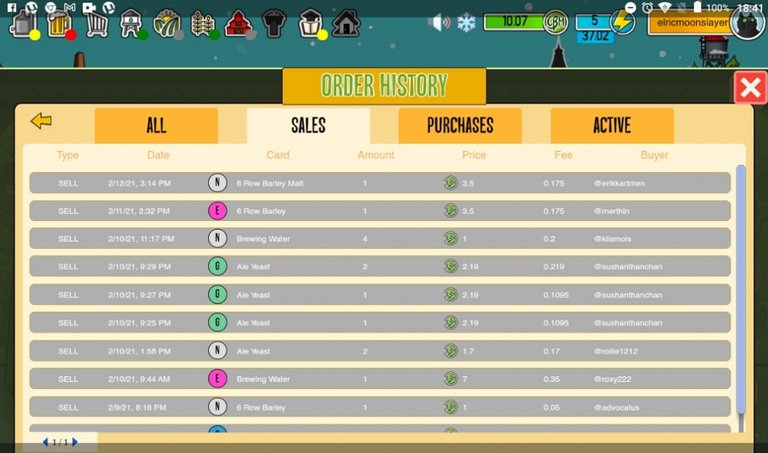 Beers Brewed Today (24 hours)
6 x Outstanding American lager which sold for 21.25 CBM each = 127.50 CBM
1 x Good American lager which sold for 10.62 CBM
1 x Outstanding European lager which sold for 18.69 CBM
This is a total of 156.81 CBM. These figures look great but my balance is only 32 CBM.! I think I need to change my strategy a little and slow down a bit.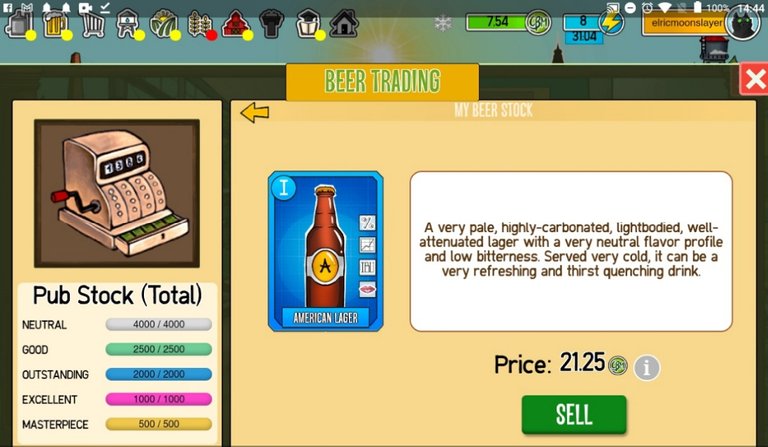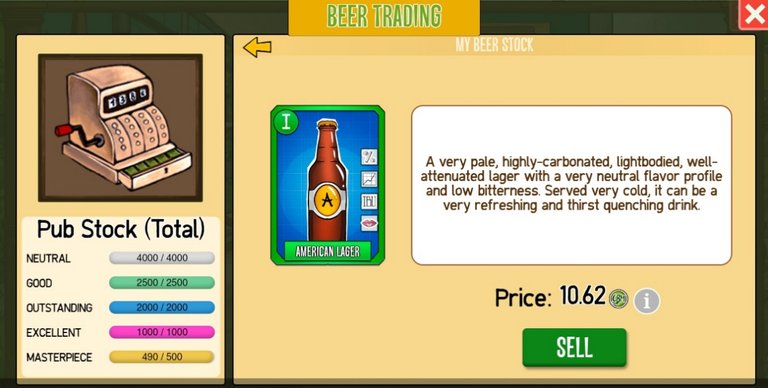 Sadly no Masterpiece level beers today. I think I was quite lucky yesterday getting two.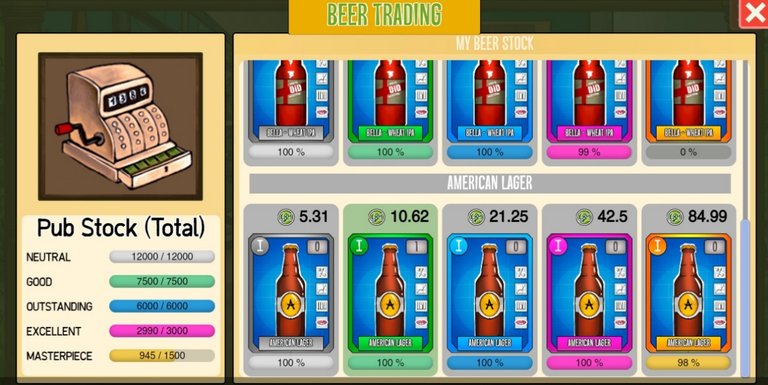 So I only have 32 CBM in my account now which doesn't seem good but I have still to take into account all the extra cards I have mined today.
I currently have 29 cards which are valued at 120 CBM when I checked the prices on the market so if I was to sell them all I would have made around $0.40 profit which is pretty good really.
Tomorrow I will take a closer look at the market prices and also the enhancement cards I have just noticed.
Peace, G.
#archon #ctp #LIST #aeneas #sand #spaco #stem #leo #creativecoin #brofund #lotus-
---
Posted Using Aeneas.Blog