Доброго часу доби дорогі читачі блогу та ті, хто випадково завітав до цієї статті. Сьогодні в мене не має чіткої теми для написання, тому знову буду тренувати навик #freewrite. До речі, дуже гарний навик, який значно покращив пошук рішення для питань, які казалось би не мають рішення. Так само, як і в вільному письмі, достатньо взяти ручку та клаптик паперу, чи відкрити будь-який електронний редактор і почати записувати свої думки про питання, які казалось би не мають рішення як в процесі рішення приходить само собою, хоч і не завжди.
Good morning, dear readers of the blog and those who came by chance to this article. Today I do not have a clear topic to write, so I will train the skill #freewrite again. By the way, a very good skill that has greatly improved the search for solutions to issues that seem to have no solution. Just like in a free letter, it is enough to take a pen and a piece of paper, or open any electronic editor and start writing down your thoughts on issues that seem to have no solution as the decision process comes by itself, though not always.
З самого ранку я збирався почати писати розповідь про своє улюблене місто та місце в Україні в рамках конкурсу від @teamukraine, але розуміючи, що за годину не реально написати дійсно гарне повідомлення для такого конкурсу, я вирішив зайнятись словоблудством в рамках свого власного виклику 300 слів до фото.
In the morning I was going to start writing a story about my favorite city and place in Ukraine in the contest from @teamukraine, but realizing that in an hour it is not realistic to write a really good message for such a contest, I decided to engage in wordplay as part of my own initiative 300 words to the photo.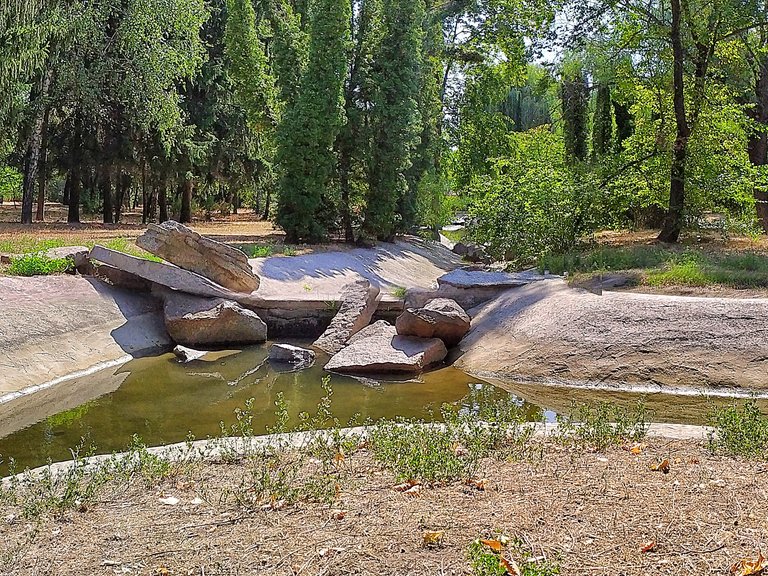 Фото зроблене на мій смартфон, та оброблене в простому графічному редакторі. На фото я спробував передати красу штучно зробленого невеликого водоймища в парковій зоні біля Черкаського зоопарку. Дивно, але звичайне каміння також може містити в собі красу, адже чим воно гірше за квіти, дерева та пейзажі. Я вже не порівнюю людей та каміння, камінь значно гарніший, адже в нього немає можливості відкрити рот і почати говорити.
The photo was taken on my smartphone and processed in a simple graphic editor. In the photo, I tried to convey the beauty of an artificially made a small pond in the park area near the Cherkasy Zoo. Surprisingly, ordinary stones can also contain beauty, because the not worse it is than flowers, trees and landscapes. I do not compare people and stones, the stone is much more beautiful because he does not have the opportunity to open his mouth and start talking.
Відразу згадуються гарні люди, які в один момент втрачають свою красу, достатньо їм відкрити свій рот і сказати декілька слів. Спілкуючись з людьми я все більше помічаю, що людям стає складніше висловлювати свої думки (ще одна причина писати в стилі #freewrite). Чому? можливо тому, що майже все навчання поступово переходить в дистанційну форму, люди (особливо діти та підлітки) під час прогулянок в парках чи просто на подвір'ї надають переваги "поглинанню" інформації в вигляді музики, аудіокниг (найкращий із найгірших варіантів) чи просто переглядають оновлення своїх сторінок в соціальних мережах, де проходить величезна частина життя сучасної людини. Хоча, ніколи не пізно щось змінювати у власному житті, достатньо "захотіти" це змінити і "повірити" в те, що ці зміни реальні.
Immediately mentioned good people who at one point lose their beauty, it is enough for them to open their mouths and say a few words. When I communicate with people, I notice more and more that it becomes more difficult for people to express their opinions (another reason to write in the style of #freewrite). Why? perhaps because almost all learning gradually becomes distance, people (especially children and adolescents) during walks in parks or just in the yard prefer to "absorb" information in the form of music, audiobooks (the best of the worst options) or just review updates to their pages on social networks, where a huge part of modern life takes place. Although, it is never too late to change something in your own life, it is enough to "want" to change it and "believe" that these changes are real.

10% від виплат даної статті я відправляю на своєрідний "депозитний" рахунок своєму синові @andruto. На мою думку заощадження на блокчейні HIVE буде набагато цікавішим за будь-який депозит, що я знаю.
I send 10% of the payments of this article to a kind of "deposit" account to my son @andruto. In my opinion, saving on the HIVE blockchain will be much more interesting than any deposit that I know of.

    Весь зміст створено автором за псевдонімом @cranium для однойменного блогу на блокчейні HIVE. Використання будь-яких матеріалів дозволено лише після погодження з автором.
    Все содержимое создано автором за псевдонимом @cranium для одноименного блога на блокчейне HIVE. использования любых материалов разрешено только после предварительного согласия автора. 
    All content was created by the author under the pseudonym @cranium for the blog of the same name on the HIVE blockchain. The use of any materials is allowed only after agreement with the author.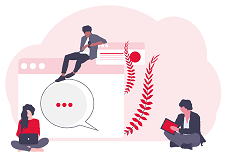 Not got an account yet? Sign up to Hive!


AD
Ти вже вариш пиво? Щоб почати грати просто натисни на картинку. @cryptobrewmaster - перша криптогра на блокчейні, в яку можна грати без обов'язкових інвестицій!!!
Are you already brewing beer? To start playing just click on the picture. @cryptobrewmaster - the first blockchain cryptogame that can be played WITHOUT mandatory investment !!!