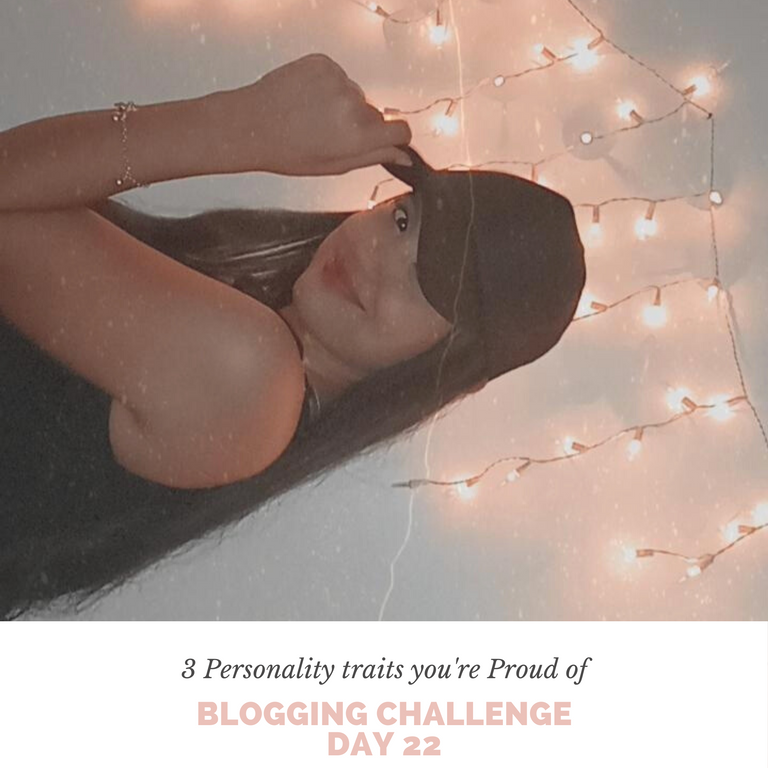 Hola amigos de #Hive 💕 hoy continúo con este reto, ya casi se termina y estoy muy emocionada, así que comencemos:
3 Rasgos de mi Personalidad que me enorgullecen
Determinación 🌠
Soy una persona muy determinada, cada vez que me propongo algo no paro hasta lograrlo. Siempre con esfuerzo y dedicación.
Determination 🌠
I am a very determined person, every time I set my mind to something I don't stop until I achieve it. Always with effort and dedication.
Empatía 💫
La empatía es la capacidad que tenemos de comprender y compartir los sentimientos de otra persona, ante distintos tipos de experiencias y la verdad tengo mucha empatía.
Empathy 💫
Empathy is the capacity we have to understand and share the feelings of another person, in the face of different types of experiences and I really have a lot of empathy.
Actitud positiva🙌
Me gusta mucho verle el lado positivo a todas las situaciones que ocurren,todo tiene una razón y ser una persona positiva ayuda a sobrellevar lo que ocurre.
Positive attitude
I really like to see the positive side of every situation that occurs, everything has a reason and being a positive person helps you cope with what happens.