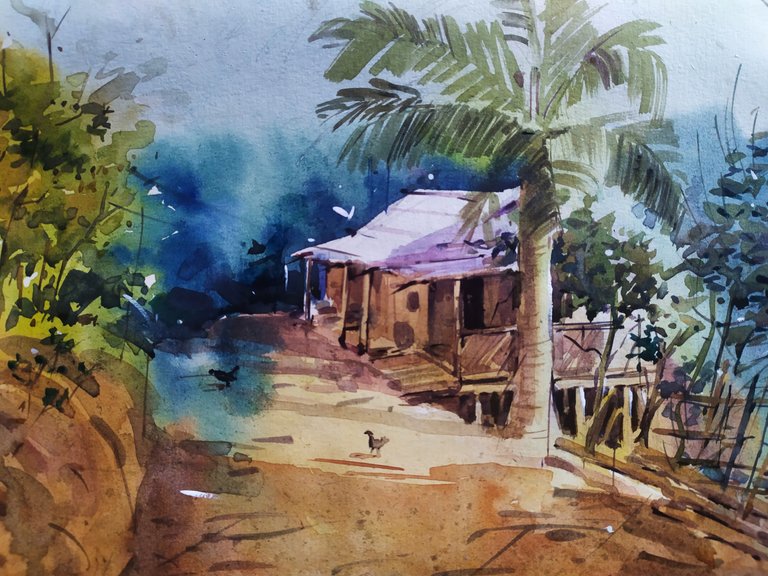 This work was first published in @bdcommunity weekly magazine
I am very happy to be a part of it.
Due to geographical reasons we have seen many changes in our clothes, food, lifestyle.It's no different in the field of drawing.People in cold countries see that color around them,It is normal for people in the desert not to see that color.
Children in hilly areas are exposed to drawing mountains, streams, fountains, plants, etc,Differentiation of subject matter can be seen in children in flat areas.
Everything seems to be mixed with each other.The environment is makes people.
From the plains I have been crossing mountainous areas for a long time.
My color is my painting so it speaks for
my living.
progress