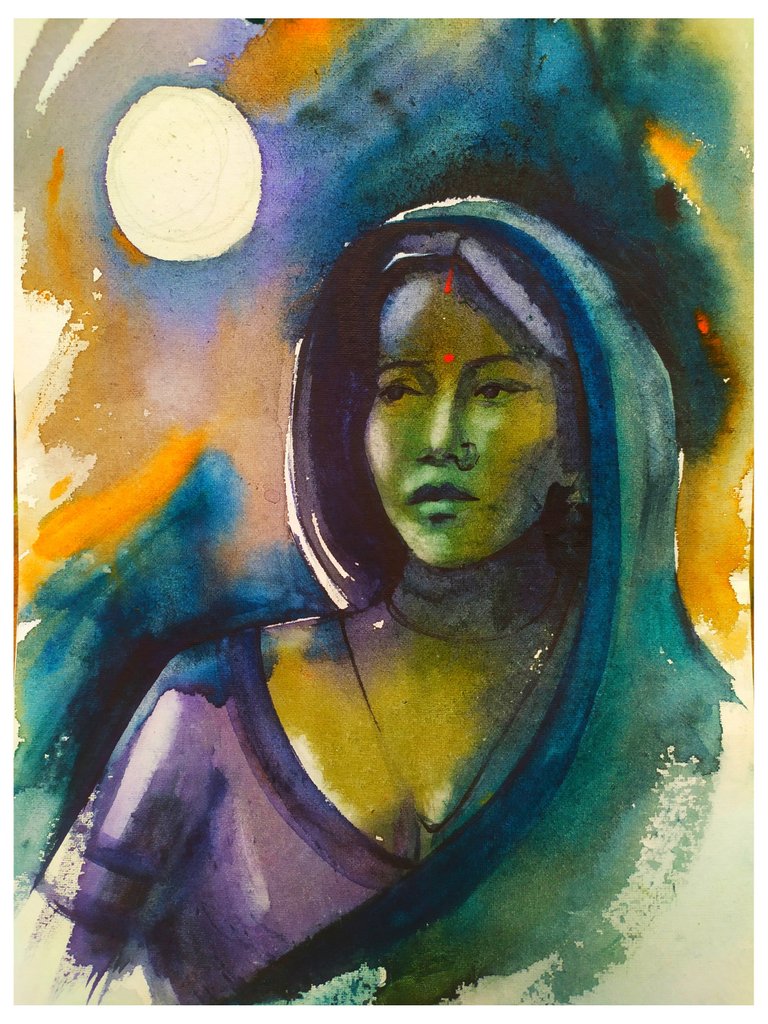 I came back a few weeks later.I was a little away from blogging because of a busyness.
Poets and artists have presented women in different ways.Someone wanted to say that women are magician.Some have portrayed women as rebels.
Here I have tried to present women Gentleness.she can be compared to a flower.The burning fire will be extinguished at the sight of his magical eyes.
The poems of the famous poet Jibanananda Das impressed me.He finds all his peace inside the woman.
My teacher said,Each line of Jibanananda Das's poem can be a painting.
progress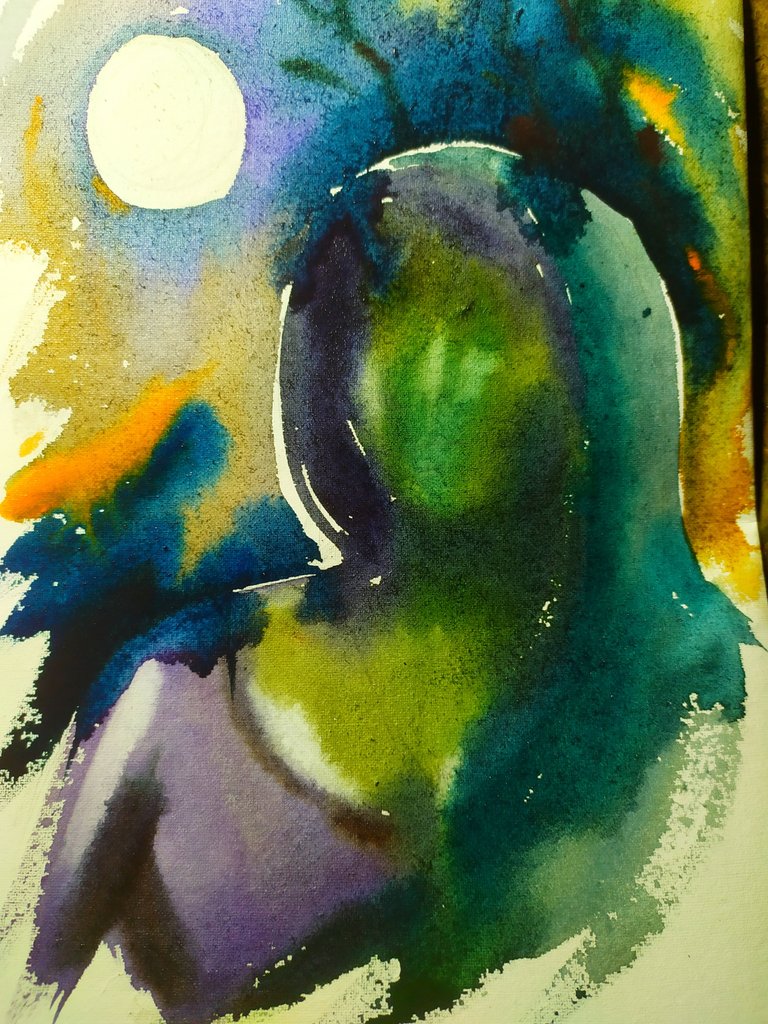 l am useing watercolour on paper.
Orange and blue are the predominant colors here.There is a hint of purple in some places.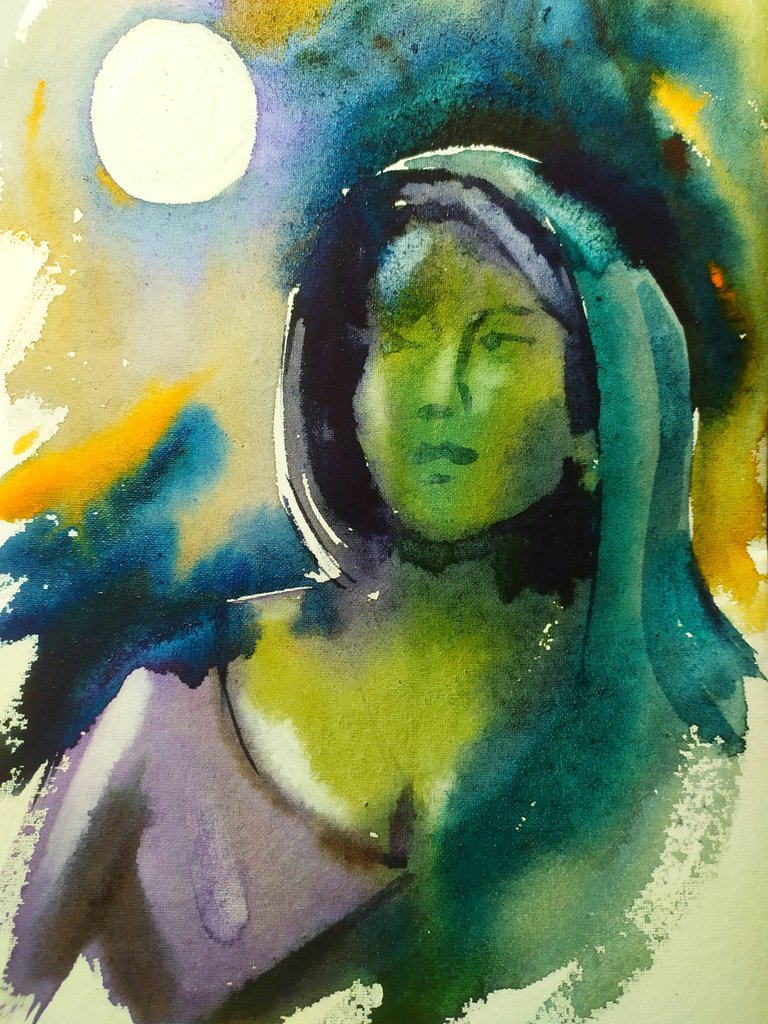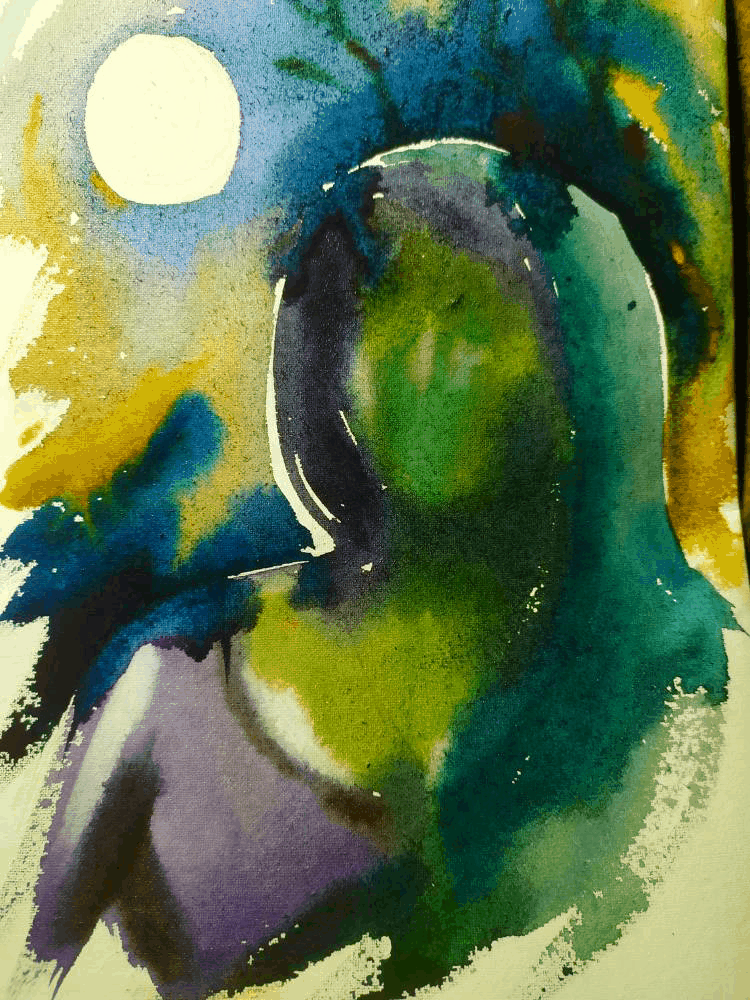 Here I use colors as I wish.Here you can see some random brush strokes.
The previous works of this series
work 1
work 2
work 3
work 4