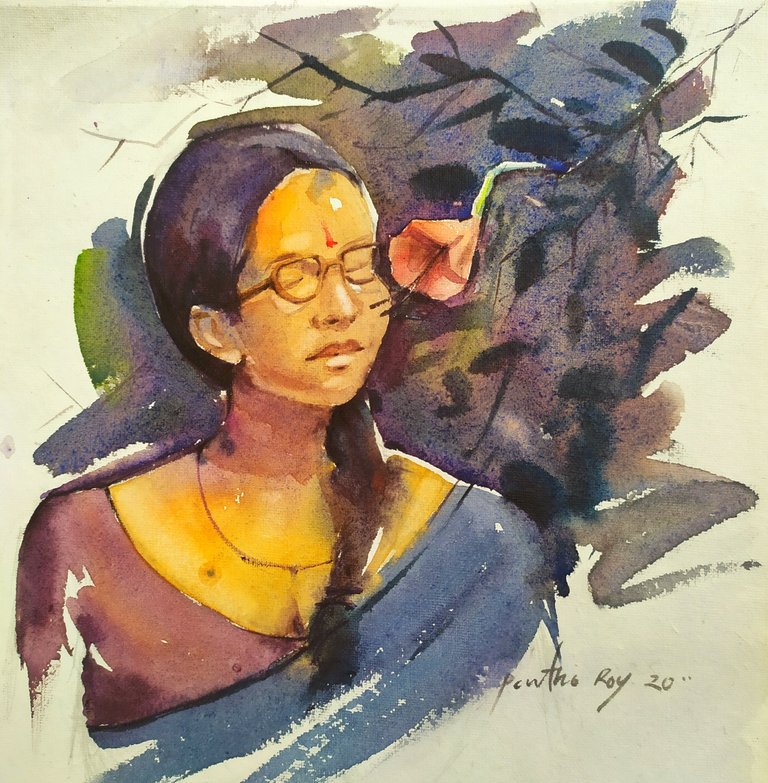 This is the third work in the "women" series.
The purpose of this series is to highlight the character of Oriental women.
She is wearing a sari,combed her hair.
His expression through tenderness.
Here I am trying to portray a fictional character. I have tried to build a relationship with flowers and women.
l am using watercolour on paper.
Here you can see some random brush strokes.The use of yellow on the front and blue,purple on the back has created a colour perspective.
The previous two works of this series
work 1
work 2
progress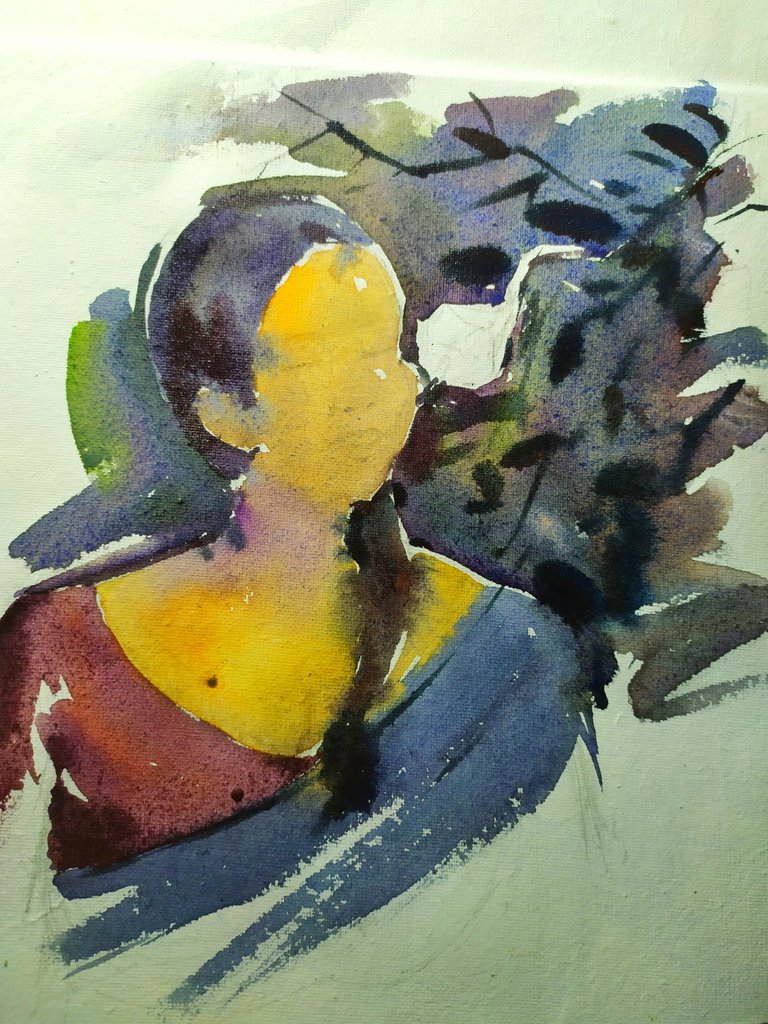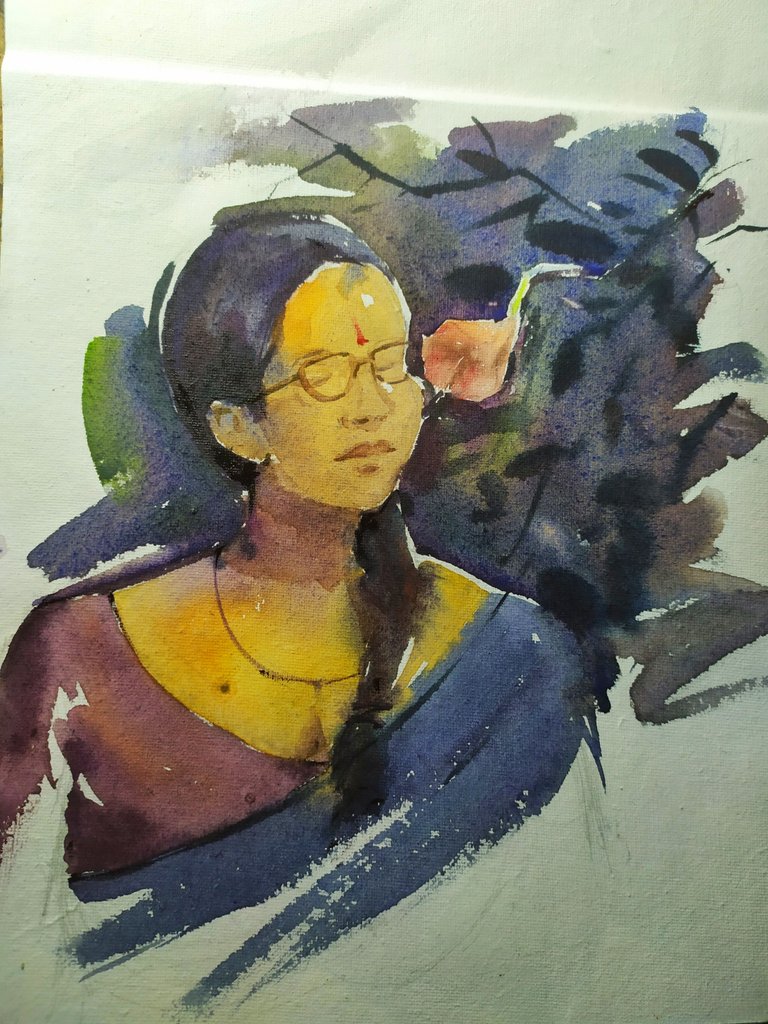 This work was first published in @bdcommunity weekly magazine
I am very happy to be a part of it.