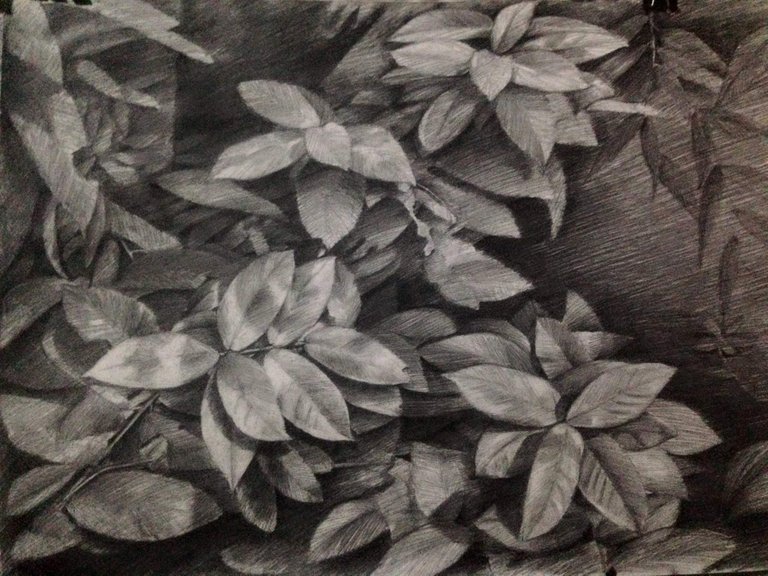 When I started studying fine arts in university.At that time I usually worked in pencil.This work was done at that time.I first posted this work on my Facebook account.This is the work of 2017 according to the time given on Facebook.
This is one of my favorite work.
Due to the change of time slowly I started water color,oil color medium. Since then very little work has been done with pencil.Of course pencil has always been one of my favorite medium.I think all artists work with pencil first.
Pencil is a very popular medium for drawing.There are different graphite pencils here HB,2B,3B,4B,6B. The graphite of 6B pencils much dark then HB pencil.Good for pencil sketches slowly advancing And it is better to go from light to dark. It is very important to have tone variation.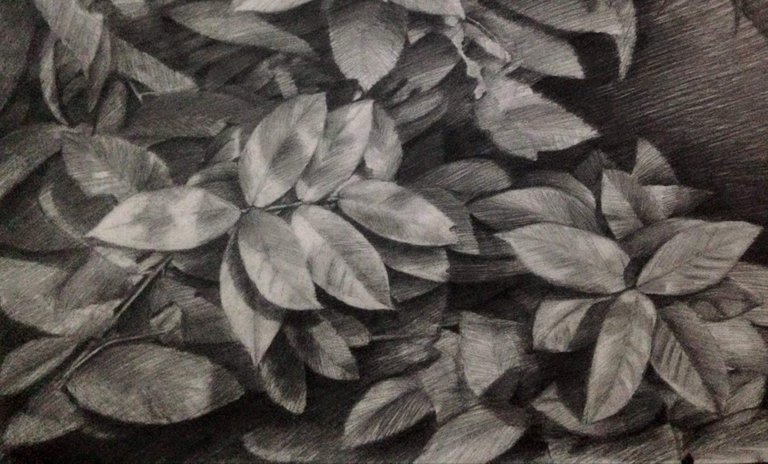 Here you can see some details.Some leaves are up, some are down.It has created a game of shadows.You can easily understand the depth of the leaves.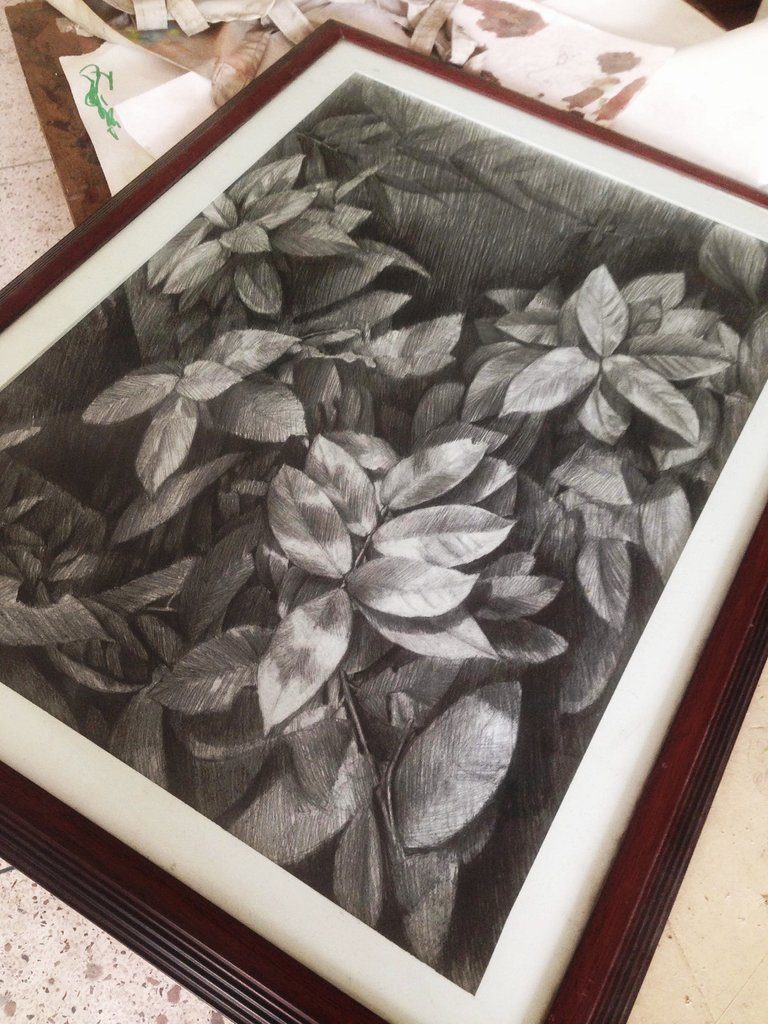 if you enjoy my work you can find it on others sites.
facebook
https://m.facebook.com/photo.php?fbid=1928131267447571&id=100007521484858&set=a.1785405291720170
instagram
https://www.instagram.com/p/BdqCN-xA22O/?igshid=1qycb2rngs61b
Twitter
https://twitter.com/parthor11192770?s=09