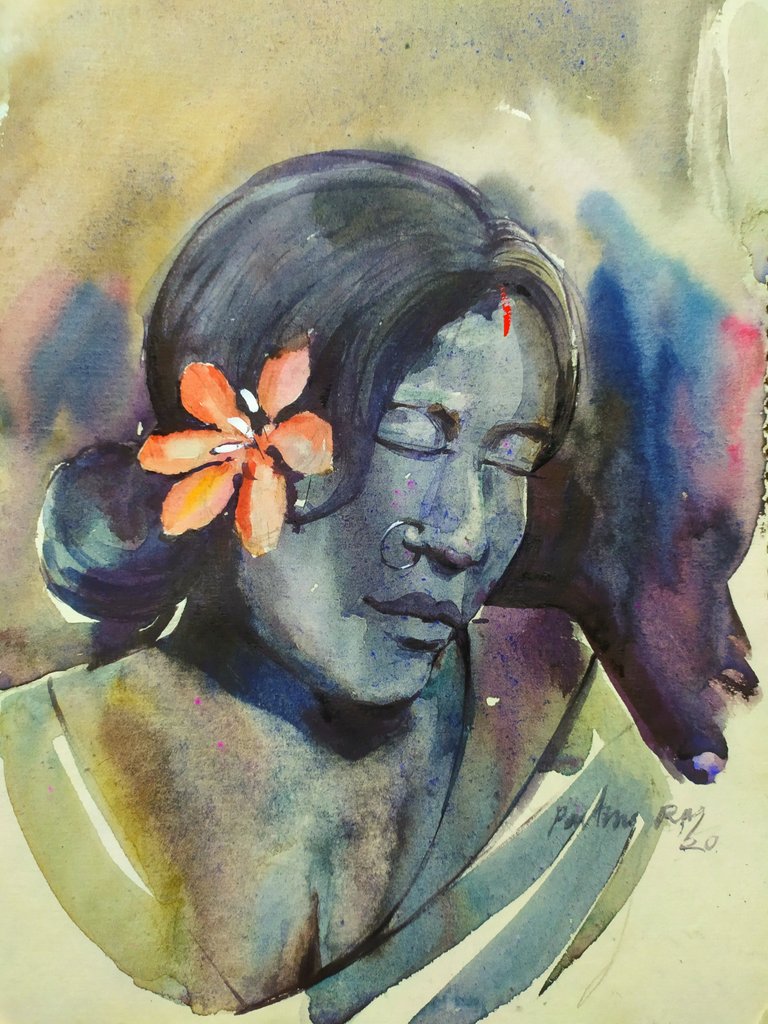 I was drawing the picture and thinking about a woman.His reflection floated in my imagination.I imagined a red flower on his ear,Or his nose pendant.I don't know why the red flower attracts me more.
I felt him through drawing.
colour
l am useing watercolour on paper.
Here I have given more priority to blue.
The red color is the focus point.
Being red, it easily attracts the eye
hive community has artists from different countries.So the difference in content can be seen.
Since I am an bangladesh artist.
So it is normal to have a woman in my imagination.If I had lived in another country, I would not have imagined a woman wearing a this dress, Or his nose pendant.
progress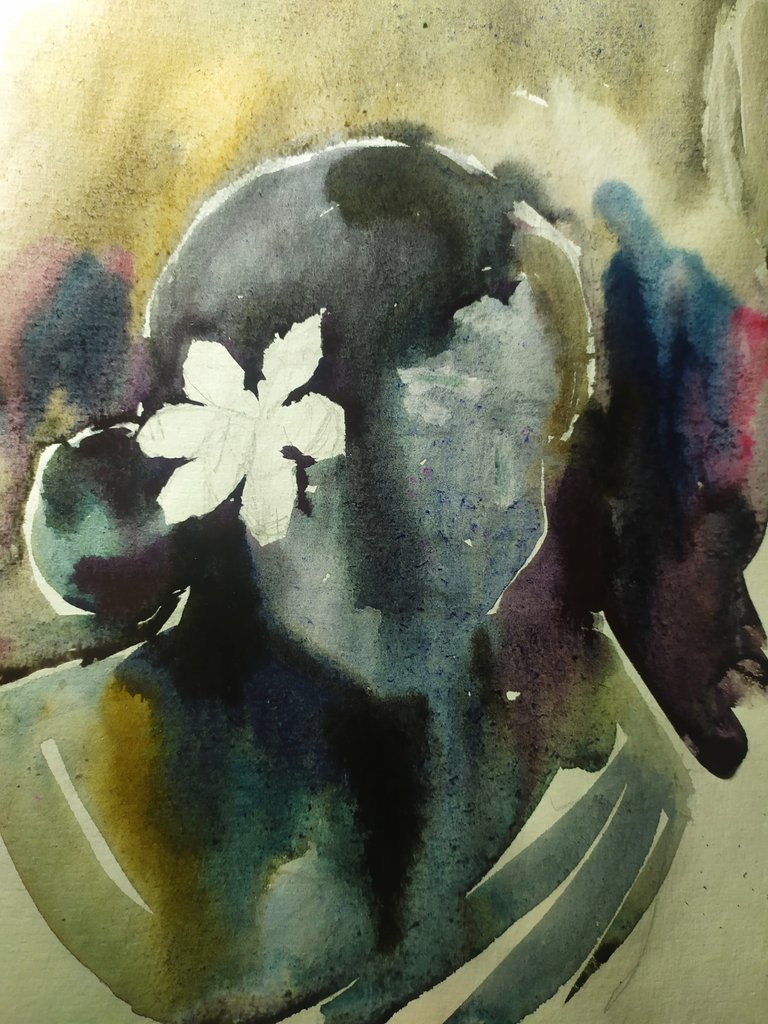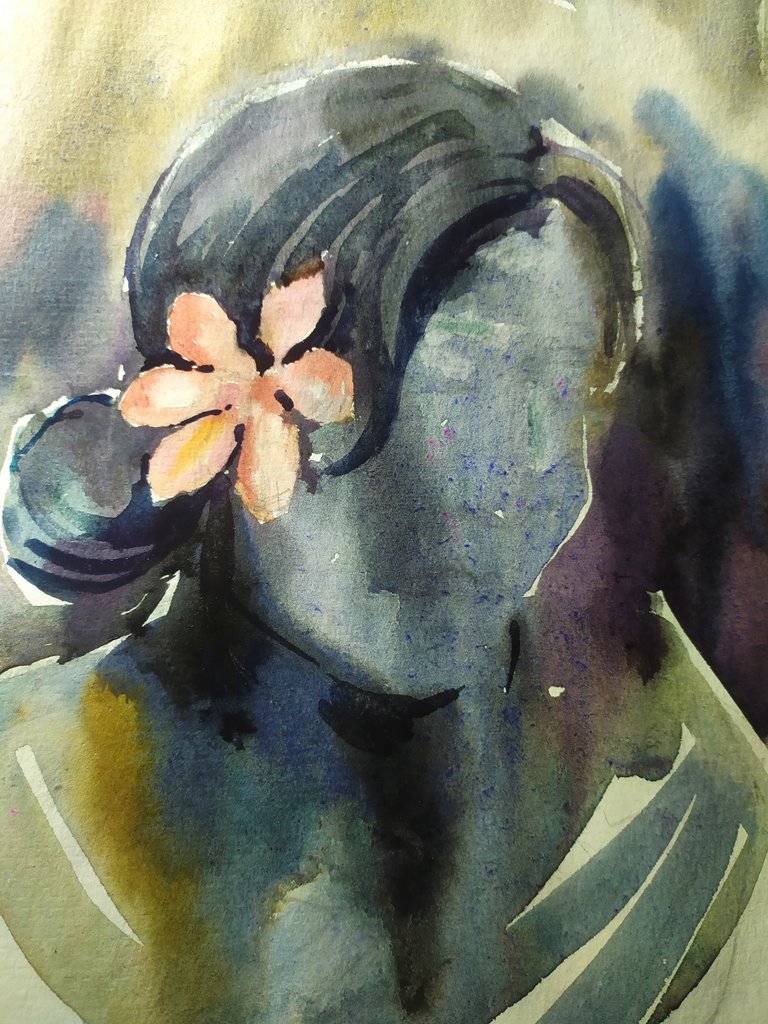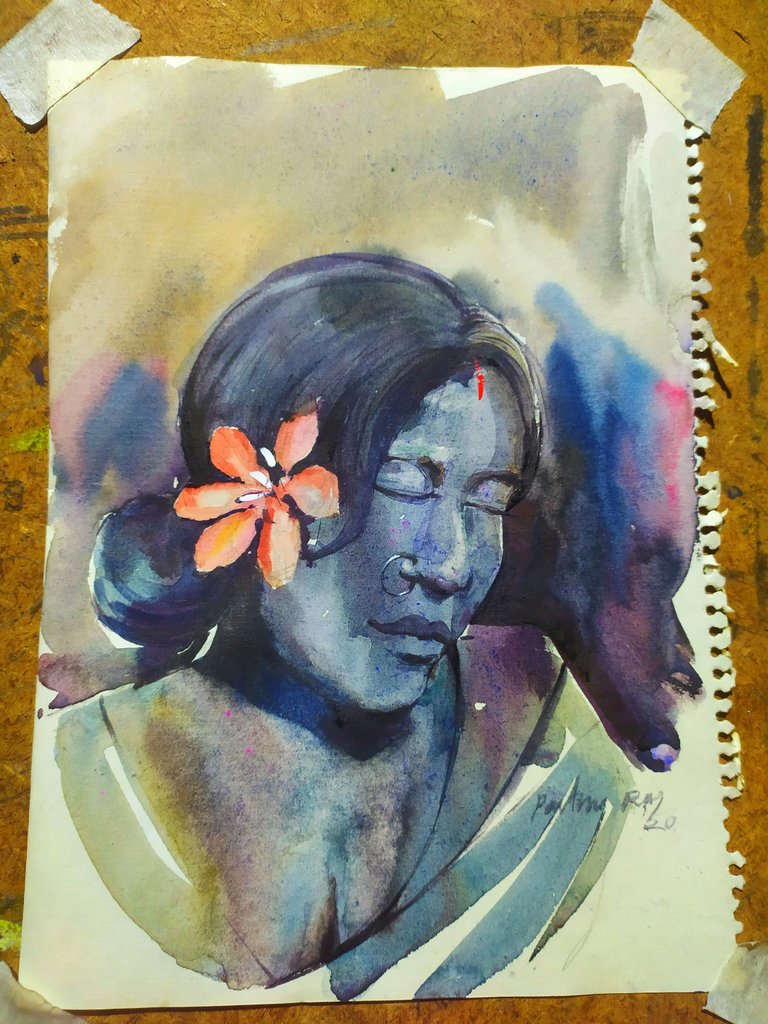 you can find it on others sides
facebook
[https://www.facebook.com/partho.roy.73700]
instagram
https://www.instagram.com/p/CEPYbeohcnr/?igshid=1oocpz7cc4s85
Twitter
https://twitter.com/parthor11192770?s=09