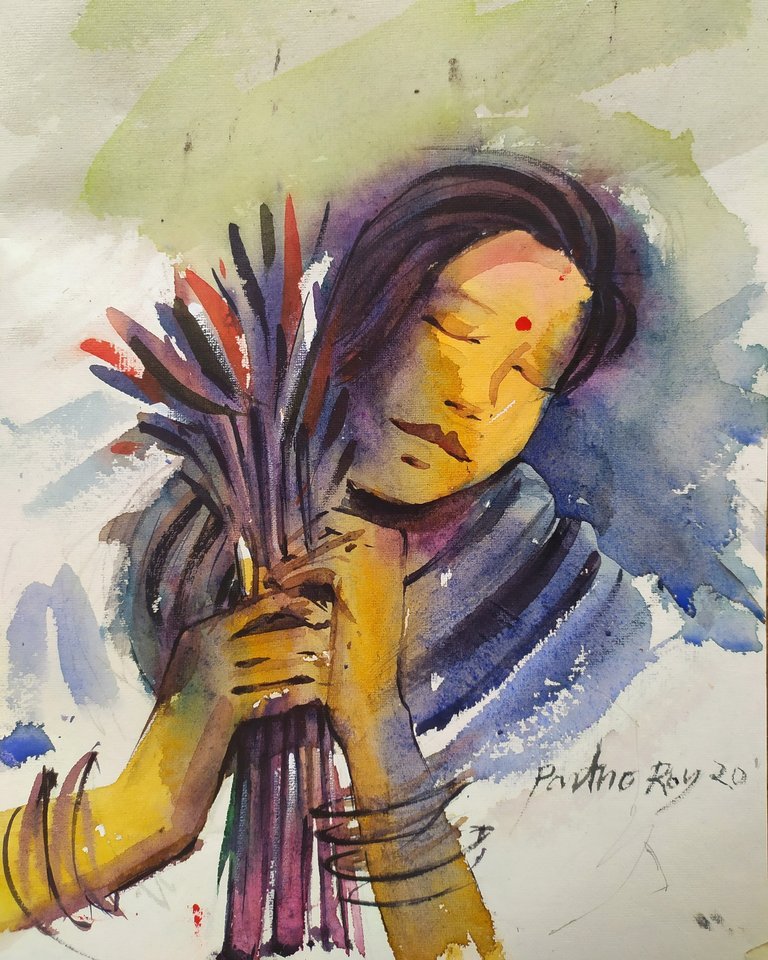 The desire is to do some painting on the subject of women.I think I will do a series of work on this subject.I have done a work on this topic before.That work inspires me to do new things.
Trying to portray a very tender-hearted woman with some water lilies in his hand.She is wrapped in water lilies.I have tried to portray a lot of fictional characters.
l am using watercolour on paper.
Here you can see some random brush strokes.Yellow color is more prevalent here.
progress