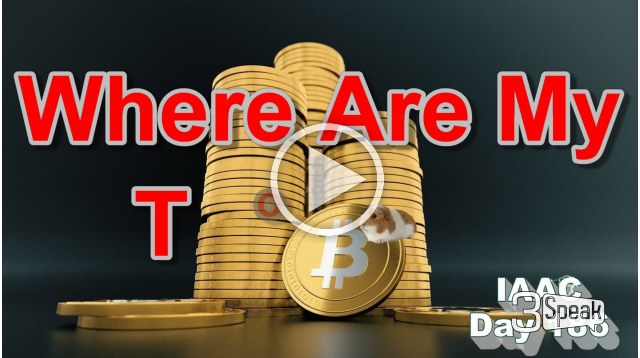 ---
##Where are my tokens?
Two weeks in a row, I have had a day where I received **0, zero, none, no tokens on the Hive. ** It happened Wednesday, Oct 21st and it happened last week as well. The days when I received 0 tokens were followed by days where I received about half of normal. I have no idea why.
I attributed my first 0 day to the hard fork that was going on but now we are a week later and it happened again.
I believe it impossible for me to receive 0 tokens. I have CTPminers which pay almost every hour and I have DLeases that pay daily. Not to mention content and curation. How can I receive 0 in a day?
Also, as I am writing this, I have received less than .05 Hive Power and about 15 CTP tokens today. My normal is 10-15 Hive Power tokens and 120-150 CTP tokens.
What is going on? Please, if you have any ideas as to what is going on, leave a comment. All help is greatly appreciated.
---
▶️ 3Speak