---
Hi there and welcome to my vlog, my name is Erik Gustafsson and I go by the handle @flaxz on 3speak, CTPtalk and Hive.
Unstaking - 63000 CTP Tokens - Moving To @flaxz.ctp
In this video I talk about unstaking my whole stake in CTP tokens which is 63000 CTP and moving it to @flaxz.ctp.
By having a dedicated account just for that stake I can use my full Voting Power in CTP rather than like 50 or 60 percent, this means more rewards delivered to posts through my vote, and hopefully also a bit higher curation rewards for myself.
With this new account I am following the curation trail from @ph1102.ctptrail and also @lukeisalive, plus the fanbase for my projects, and will also do some manual curation like always.
I have also added it as a curation trail in Hive.vote, not to compete with any other curation trail, but as an option, and so that I can follow it with the @flaxz account with a lower percentage.
Unstaking takes 7 days and until it's all moved over I will only be able to vote with the current stake in @flaxz.ctp which is 1k CTP.
That means it will take 2 weeks to get back to the new normal with the 1 week unstaking and the other 1 week of the payout window.
I have been thinking about this solution for quite some time but never done it until now, a few other in the CTPtalk tribe is running it like this too so it's just a small temporary nuiscance.
Watch the video to get more details.
I Am Alive - Day 155
It is now my day 155 for the #IAmAliveChallenge, and you can read how it started and how to join in this guide, I Am Alive Challenge - The Guide.
This is all about celebrating that you are alive despite the hard times we now live in, and to share that with the world and the Hive blockchain, you are alive, and that matters.
We Are Alive!
Enjoy Watching The Video!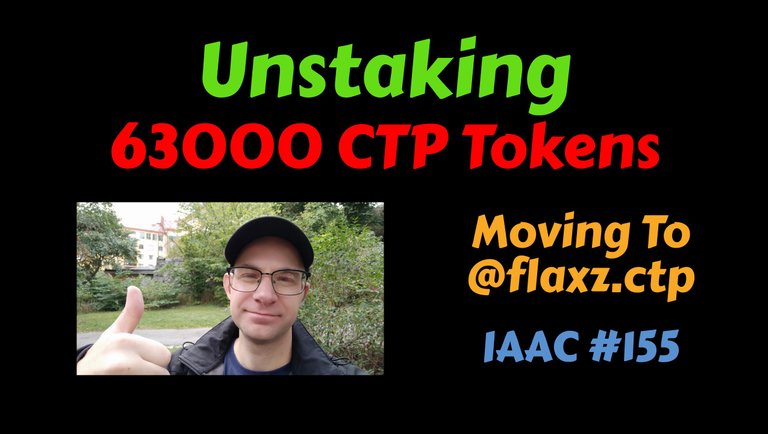 Made in Desygner
Stay safe, awesome and alive!
Sincerely,
Erik Gustafsson
This is my own personal opinion, do your own research before investing, and seek legal counsel if uncertain.
---
Credits For Music
Royalty Free Music from Bensound, track Hey!
---
The 4 points to join the #IAmAliveChallenge.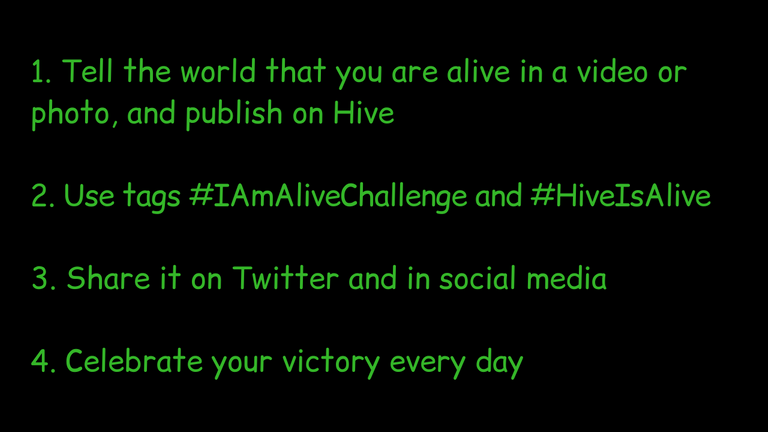 Made in Canva
---
---
Hello #hive 🖖 -