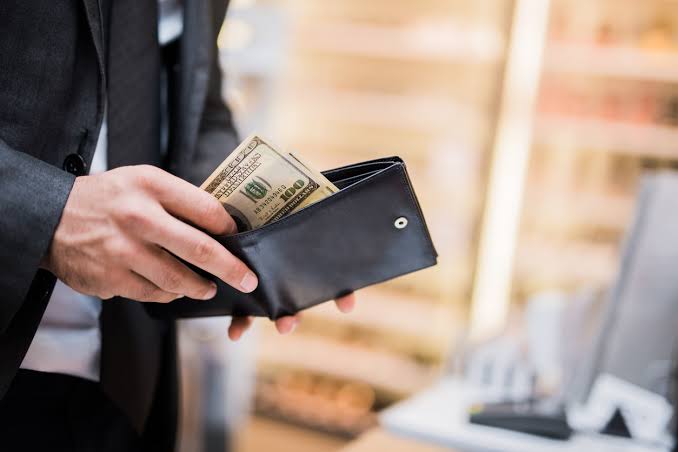 Image credit
So yeah Mr A earns $5000 every month and after a year he was able to save up to $20000 while Mr B earns $10000 monthly and after a year he was able to save just $1000 ...
Based on the example below Mr A yearly earnings is around $60000 while that of Mr B is $120000,so Mr B earns twice of what Mr A earns in year ,but Mr A was actually able to save up to x20 of what Mr B was able to save after a year despite earning more.....the question is who is supposed to have more savings?obviously you will say Mr B since he earns more but in this case he was the one with the higher income but lower savings.....
Now why did it happen or occur that way??could it be that Me B had more needs that needs to be fulfilled which made him spend more and made him save less ??could it be he had so much family responsibilities which made him to spend so much from money out of his earnings and made him to be left with little??yeah possibly...
But the truth is that the possible reason why Mr B was not able to save well despite his high earnings is not because of family responsibilities or needs but because of bad spending habits which is mostly used on "wants" and not "needs"....
Bad spending habits prevents the ability to be able to save money,it makes you to keep spending as much as possible until the money finishes,it makes you forget to save for the future,it makes you think only about today and ignore tommorow,it makes you to always want to fulfil your wants and ignore the "needs".....
For example when you have 700$ with you and you NEED a Laptop ,yeah you saw a good laptop which is priced at $500,you saw the laptop features and it has all you wanted,it means if you go ahead to buy it you will be able to save $200 from the $700 which you have ,but because of bad spending habits,you say to yourself "what happens to the remaining $200,oh let me buy a more expensive laptop since I still have 200$ with me ...
Bad spending habits makes you to spend unnecessarily,it makes you to spend money on things which you WANT and not things which you really NEED....things we NEED is the basic things we need to focus on if we want to have a financial successful life....
Bad spending habits makes one spend more on liabilities instead of assets,we are more focused on buying expensive car,wear expensive cloth and shoes,,live expensive lifestyle,doing shopping all the time,buying the lastest gadgets, but we ignore investing for the future,we ignore investing on assets ,we do not invest on ourselves too....
Expensive cars will become less trendy someday,those expensive cloths will worn out someday,those shoes will stop been in trend someday,those expensive gadgets will loose it's value someday but investing for the future will always add value to your life,it will make you successful,investing on assets would make you richer and investing on yourself will make you be a better person in life.....
At some point in our lives we were guilty of bad spending or are still guilty of bad spending habits,it is not too late to stop those bad spending habits which we understand that we are experiencing,a bad spender knows he or she is spending badly but they just feel they cannot avoid it but I believe it can be avoided if they really want to and if they see how the bad spending habits is affecting their financial life....
Do you have bad spending habits??are you planning to stop it??how has it affected your life??have you experienced bad spending habits and you have now curbed it,how did you do it??was it easy??what steps did you take??I would love to hear your experience in regards to bad spending habits...
---
Posted via proofofbrain.io