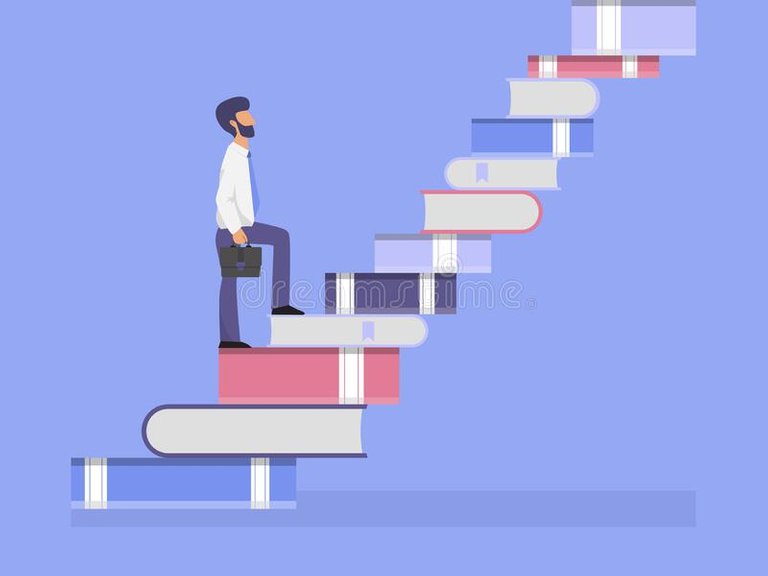 Today I want to share with you some more reflections on the habit of reading, in this case specifically the reading of books.
I finished reading "outwithing the devil" today and already hired another book to perpetuate this habit so pleasant and edifying.
a quick tip about planning, when i'm finished reading a book, i already start looking for references of what will be the next book i'll read next, and i buy it before i finish the current book, it arrives at my house through amazon and I already start reading it in sequence without wasting time and rhythm, I did it twice and it has been working very well, I read two books this year and today I started the third and about the brief experience with him that I would like to share today.
Well first I will explain a little about the context that led me to choose this book called "Predictable Revenue" by Aaron Ross, Marylou Tyler.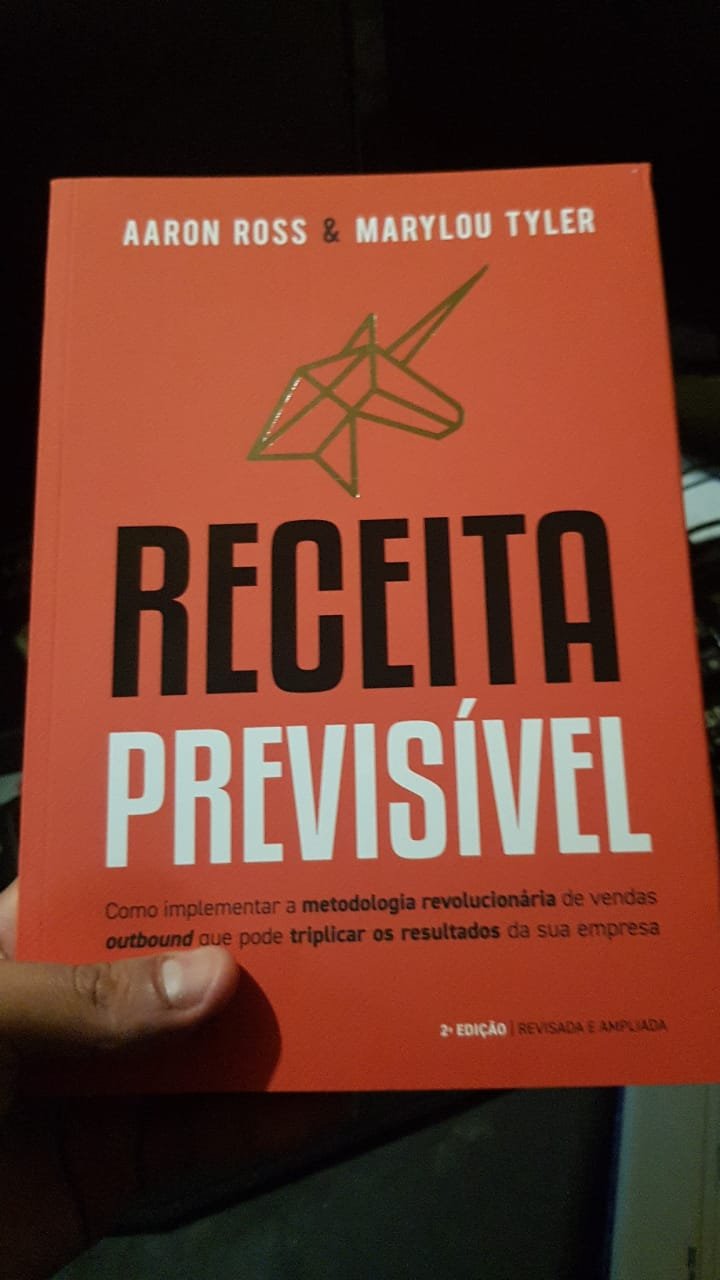 At the turn of the year I made the decision to change my life, I was in an extremely complicated phase, as I've shared in other posts here before. what led me to really focus on this year-end promise was a marathon of instagram lives by a brazilian influencer named Thiago Nigro (5.1 million instagram followers) in this marathon the proposal was to wake up at 5 am for a few days in a row and follow the contents that he would share with us. The theme was the Jewish mentality and the name of this marathon was "The new beginning" (and it really was a new beginning for me) after watching all the episodes I was super excited and bought his book to have access to more content, I paid 3.09 pobs, at the current price. And I started to read, at that same time I started to work as an attendant in a restaurant.
This book completely changed my mind about investing, I stopped being a "speculator" and started investing with the long-term future in mind. I organized my personal expenses and focused on professional success, (I've even been helping friends organically on these 3 aspects and contributing to it here on the Pob) at the end of this book he recommends the book "outwithing the devil" saying that it was the book that it changed his life, how could I stop reading the book that changed the life of the guy who wrote the book that changed my life?
Reading "outwithing the devil" my head and my life has been changing even more, and in parallel I got a "promotion" in the restaurant, not exactly a promotion after all I am leaving the restaurant to go to work in another company in the commercial sector. But I'm saying it was a promotion because the company belongs to one of the owners of the restaurant I work for.
I have always undertaken on my own, I have gone bankrupt and have failed many times, but as quoted in outwithing the devil:
"Every failure comes with a seed of equivalent virtue" or almost that XD
Well at the restaurant I have always dedicated myself in search of making every penny of my salary count, trying to bring my skills and experiences to improve the company's results, after all, a company aims to make a profit. and I was able to contribute to increase the financial results.
My boss, and today I consider him a great friend. he invited me to work in the other company that he has a "startup", I don't know if I can technically consider it a startup, but it seems to me that the company's profile fits well in that, scalability, low cost and great growth potential. finally I was invited to join his team and I was really happy. Not only because of the potential financial return, the improvement in salary, but largely because of the challenge and the opportunity to be able to participate in a business where I will need to learn new skills and bring impactful results.
It motivates me a lot. I always wanted to undertake, not only because of the financial results but also because I was able to accomplish great things. what Thiago Nigro's book taught me deeply is that:
you don't need to create your own business to be able to undertake and conquer and build a "small empire" you can do this in other people's companies and reap the fruits of the results, if this company has a meritocratic system like they do in their company called "O primo rico" (The rich cousin).
Another catchphrase.
"1% of much is better than 100% of nothing"
But now we come to the point of the initial proposal of this post, I was finishing "outwithing the devil" and having in mind that I needed to start another book I asked my boss which book should I start reading to prepare me for the journey into the new job and he he indicated this as the "bible" of his business. I didn't think twice and bought it on amazon for 13.42 pobs.
And today I started reading it and there are already two things that caught my attention. The first is a simple detail that can go unnoticed but adds in my opinion an incredible value that can be called genius to the consumer.
The "first ear" (I don't know how to pronounce it in English) comes with a detachable part that actually is a bookmark, I found it really great, extremely useful, and thinking financially it should have practically no financial impact on the cost of producing the book. but it generates enormous value for the reader.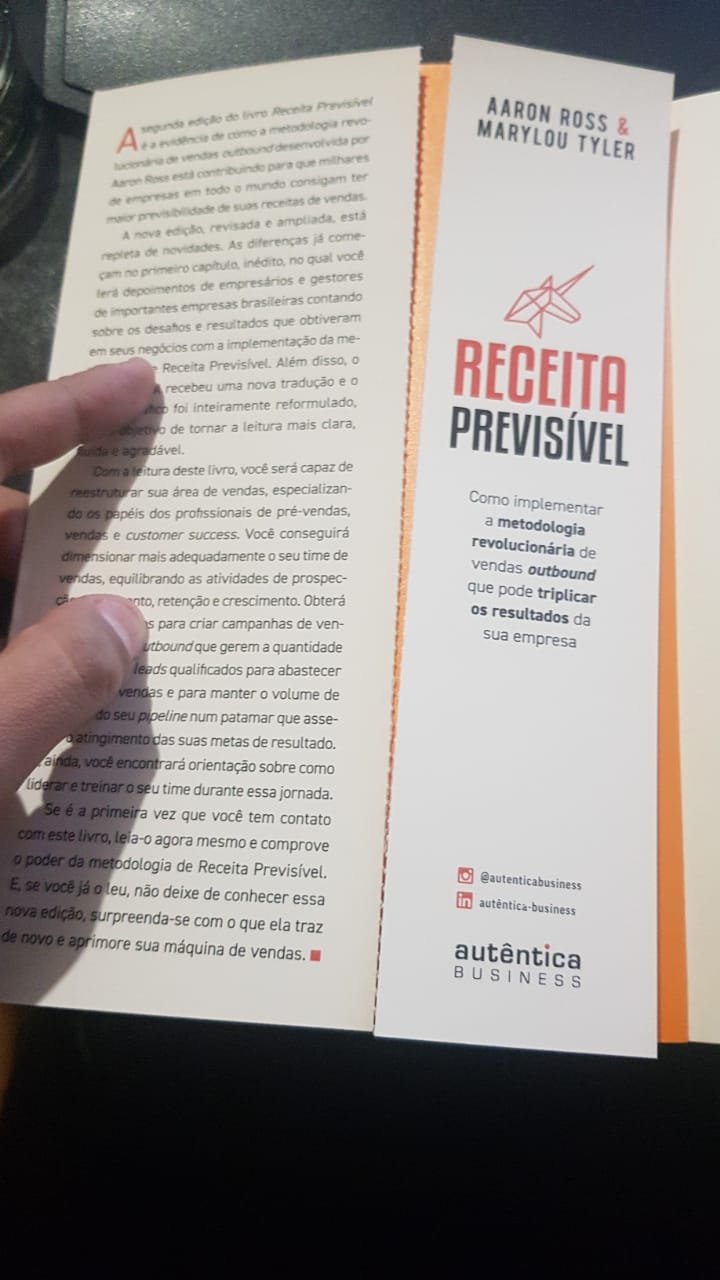 That was my bookmark that followed in the last two books I read in these months kkkkk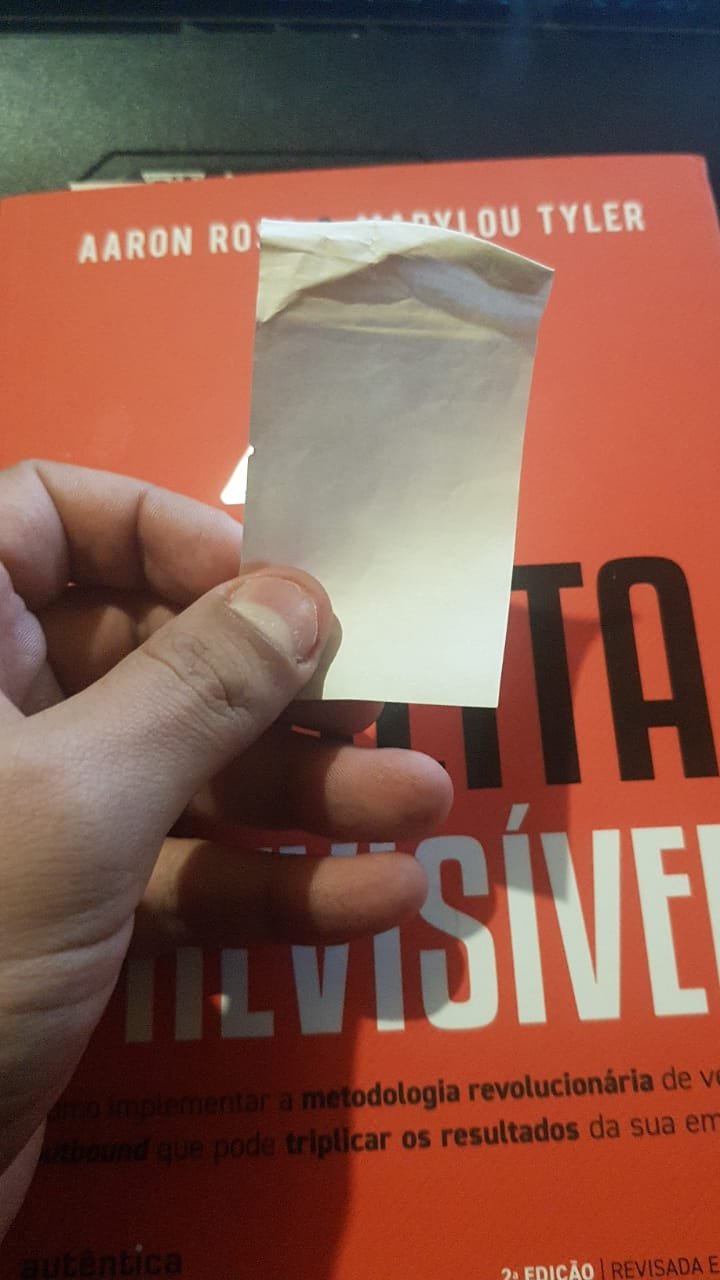 And the second aspect that caught my attention was the feeling of feeling extremely stupid, for I understand almost nothing of the terms used in the names of the chapters in the summary of the book. So I think it will be a great learning experience and an incredible journey through this book, or rather I will have to put my brain to work.
Thank you for reading so far I hope to add some value to you with this text, and regardless of how you are, stay calm and stay focused.
---
Versão em português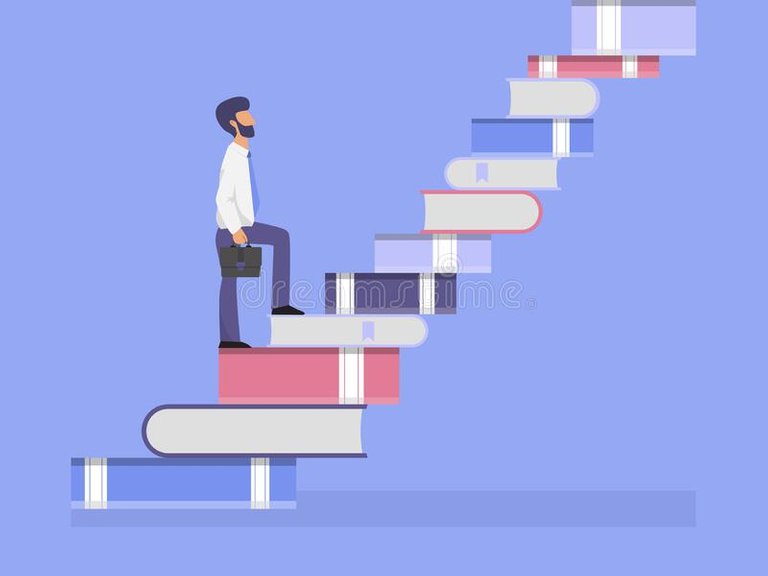 Continue lendo, continue crescendo!
Hoje quero compartilhar com vocês mais algumas reflexões sobre o habito da leitura, nesse caso especificamente a leitura de livros.
Terminei de ler "Mais esperto que o Diabo" hoje e ja engatei outro livro para perpetuar este habito tão prazeroso e edificante.
uma rapida dica sobre planejamento, quando estou terminando de ler um livro, ja começo a buscar referencias de qual será o proximo livro que vou ler na sequencia, e o compro antes de de terminar o livro atual, ele chega na minha casa pela amazon e ja começo a ler ele na sequencia sem perder tempo e o ritmo, fiz isso duas vezes e vem funcionando muito bem, li dois livros esse ano e hoje comecei o terceiro e sobre a breve experiencia com ele que gostaria de compartilhar hoje.
Bem primeiramente vou explicar um pouco sobre o contexto que me levou a escolha deste livro chamado "Receita previsível" por Aaron Ross, Marylou Tyler.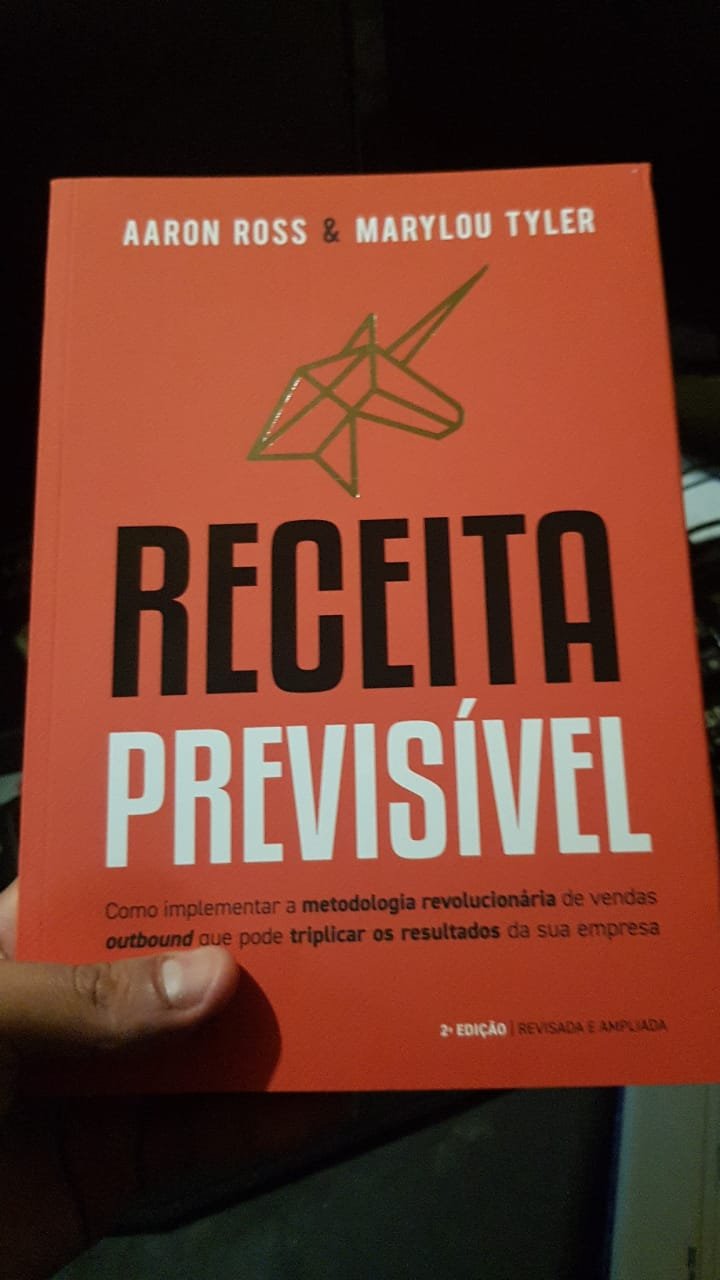 Na virada do ano eu tomei a decisão de mudar minha vida, estava em uma fase extremamente complicada, como ja compartilhei em outros post aqui anteriormente. o que me levou a realmente focar nessa promessa de fim de ano foi uma maratona de lives no instagram de um influenciador brasileiro chamado Thiago Nigro (5.1 milhoes de seguidores no instagram) nessa maratona a proposta era acordar as 5 da manha durante alguns dias seguidos e acompanhar os conteudos que ele compartilharia conosco. O tema era a mentalidade judaica e o nome dessa maratona era "O recomeço" (e realmente foi um recomeço para mim) após acompanhar todos os episodios eu fiquei super empolgado e comprei o livro dele para ter acesso a mais conteudos, paguei 3,09 pobs, na cotação atual. E comecei a ler, nessa mesma epoca comecei a trabalhar como atendente em um restaurante.
Este livro mudou completamente minha cabeça com investimentos, eu parei de ser um "especulador" e passei a investir pensando no futuro a longo prazo. organizei minhas despesas pessoais e me concentrei no sucesso profissional, (inclusive venho ajudando amigos de forma organica sobre esses 3 aspectos e contribuindo sobre isso aqui no pob) no final desse livro ele recomenda o livro "Mais esperto que o Diabo" dizendo que foi o livro que mudou a vida dele, como eu poderia deixar de ler o livro que mudou a vida do cara que escreveu o livro que mudou a minha vida?
Lendo "Mais esperto que o Diabo" minha cabeça e minha vida veio mudando ainda mais, e em paralelo eu conquistei uma "promoção" no restaurante, não exatamente uma promoção afinal estou saindo do restaurante para ir trabalhar em outra empresa no setor comercial. Mas estou dizendo que foi uma promoção pois a empresa é de um dos donos do restaurante que trabalho.
Sempre empreendi por conta propria ja fui a falencia e fracassei muitas vezes, mas como é citado no "Mais esperto que o Diabo":
"Cada fracasso vem junto uma semente de virtude equivalente" ou quase isso XD
Bem no restaurante sempre me dediquei em busca de fazer valer cada centavo do meu salario, tentando trazer minhas habilidades e experiências para melhorar os resultados da empresa, afinal, uma empresa tem como objetivo dar lucro. e consegui contribuir para aumentar os resultados financeiros.
Meu chefe, e que hoje considero um otimo amigo. me convidou para trabalhar na outra empresa que ele tem uma "startup", não sei se posso tecnicamente considerar ela uma startup, mas me parece que o perfil da empresa se encaixa bem nisso, escalabilidade, baixo custo e grande potencial de crescimento. enfim fui convidado a me juntar a sua equipe e fiquei muito feliz mesmo. Não só pelo potencial retorno financeiro a melhora no salario, mas em grande parte pelo desafio e a oportunidade de poder participar de um negocio onde precisarei aprender novas habilidades e trazer resultados impactantes.
Isso me motiva muito. eu sempre quis empreender, não só pelos resultados financeiros mas por conseguir realizar grandes feitos. o que o livro do Thiago Nigro me ensinou profundamente é que:
Voce não precisa criar seu proprio negocio para poder empreender e conquistar e construir um "pequeno imperio" voce pode fazer isso na empresa de outras pessoas e colher os frutos dos resultados, caso essa empresa tenha um sistema meritrocratico assim como eles fazem na empresa dele chamada "O primo rico".
Outra frase de efeito.
"É melhor 1% de muito do que 100% de nada"
Mas agora chegamos ao ponto da proposta inicial deste post, estava terminando o "Mais esperto que o Diabo" e tendo em mente que precisaria começar outro livro perguntei ao meu chefe qual livro deveria começar a ler para me preparar para a jornada no novo emprego e ele me indicou esse como sendo a "biblia" do seu negocio. Não pensei duas vezes e comprei ele na amazon por 13,42 pobs.
E hoje comecei a ler ele e ja tem duas coisas que me chamaram atenção a primeira é um simples detalhe que pode passar desapercebido mas agrega na minha opinião um valor incrivel podendo ser chamado de genial ao consumidor.
A "primeira orelha" (não sei a pronuncia em inglês) vemcom uma parte destacavel que na verdade é um marcador de paginas, achei realmente genial isso, extremamente util, e pensando financeiramente não deve ter praticamente nenhum impacto financeiro no custo de produção do livro mas gera um valor gigantesco para o leitor.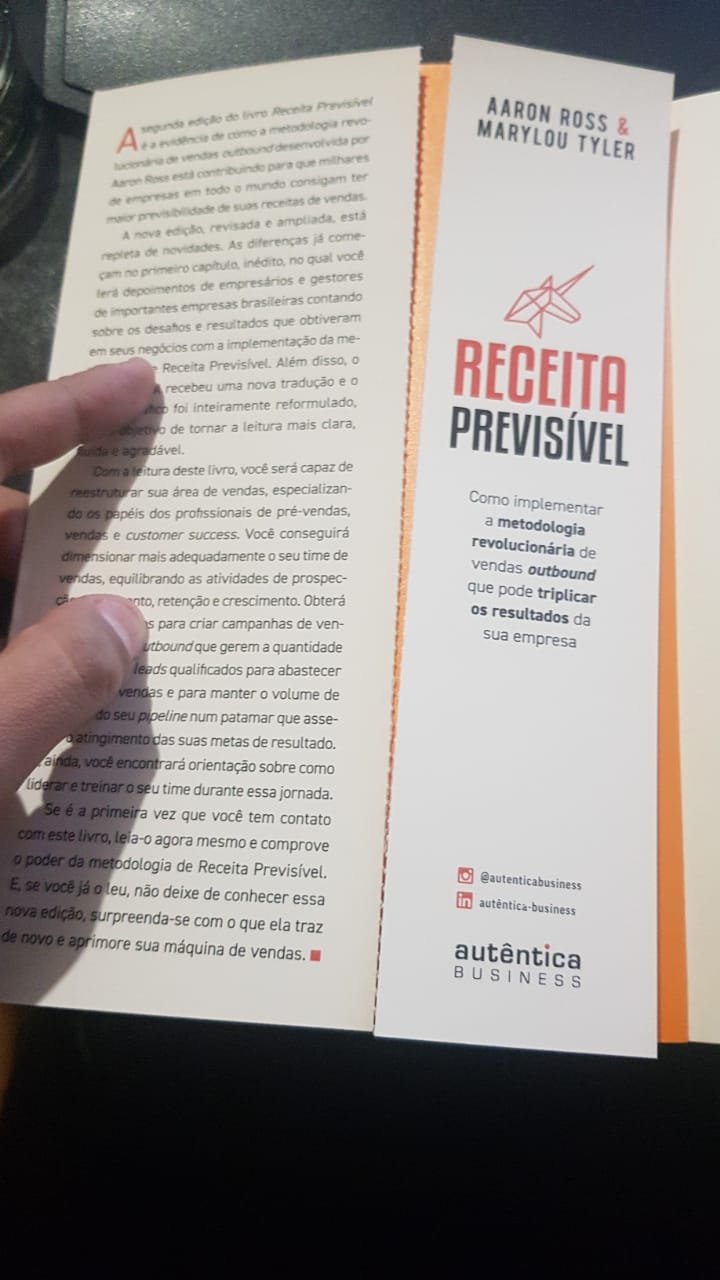 Esse era meu marcador de pagina que acompanhou nos dois ultimos livros que li nesses meses kkkkk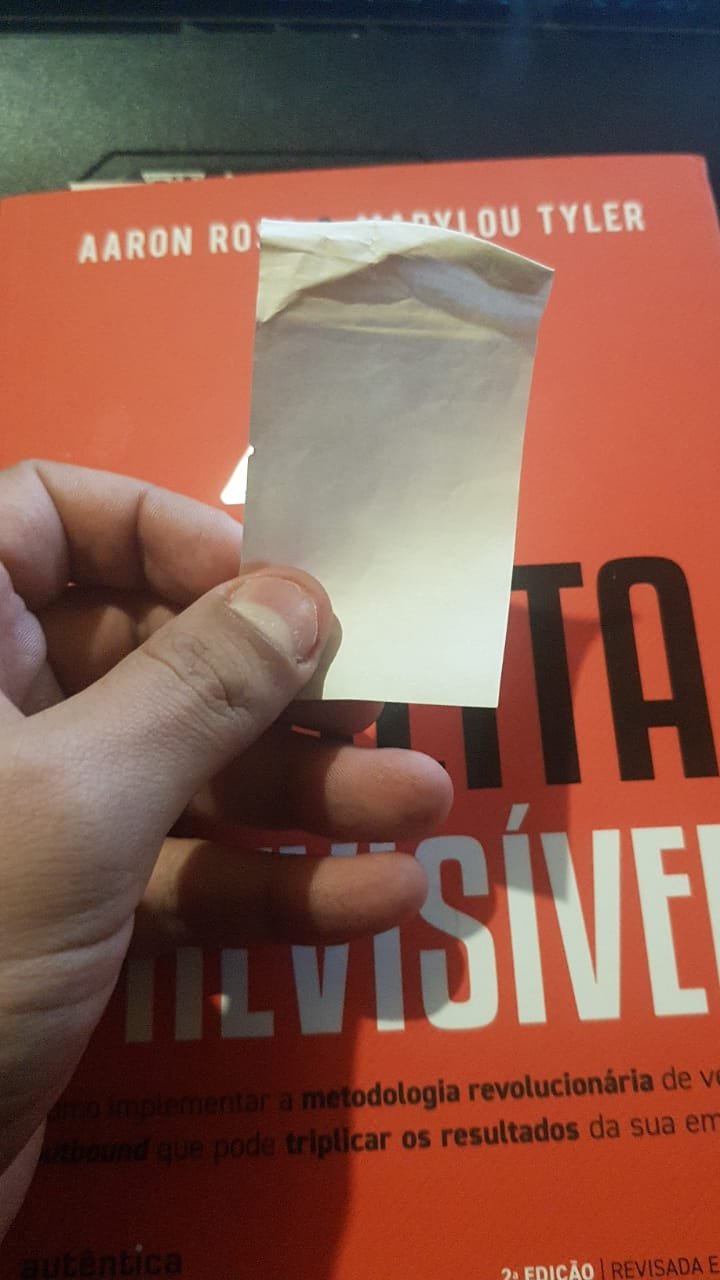 e o segundo aspecto que me chamou muita atenção foi a sensação de me sentir extremamente burro, por não entender quase nada dos termos usados nos nomes dos capitulos no sumario do livro. Então acho que será um otimo aprendizado e uma incrivel viajem por esse livro, ou melhor dizendo vou ter que por meu cerebro para trabalhar.
Obrigado por ler até aqui espero ter agregado algum valor a voce com esse texto, e idependente de como voce esteja se mantenha calmo e continue focado.
---
Posted via proofofbrain.io