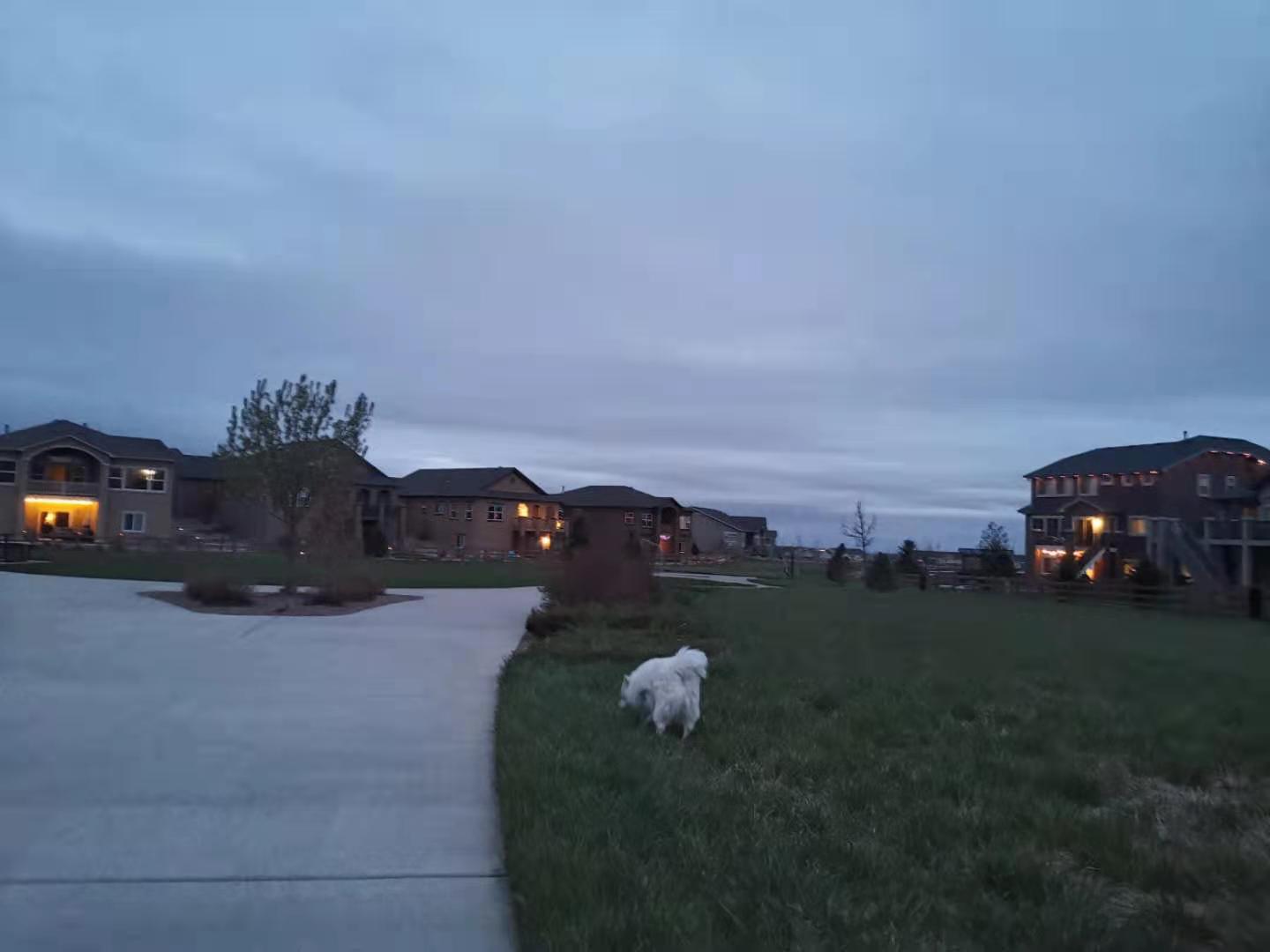 Hello, this is my first post on Proof of Brain. I saw the POB Daily Challenge and felt this would be a good start for me to join the community.
Colorado always has a crazy weather. It was supposed to be sunny the whole weekend; However, we had, according to news, hail with the size of ping pong ball. Luckily, it was where I live.
It is a cloudy day today, but at least the dog can go for a walk happily.
Of course, this is not what I do the entire day.
For the past year, I have gotten myself into reading news about COVID-19, and Cryptocurrencies. 2/3 of activities happened in the Europe-Asian continent. I can catch up the news when I wake up in the morning. Lately I have developed a new one, read how much $CUB has dropped during my sleep.
Sunday is my day to harvest on DeFi. Since PancakeSwap started their auto compound service, I have one less pool to worry about.
Tried with two airdrops. One had its discord bot blown due to high amount user request; the other one with $MABI worked.
Here is the link in case anybody interested https://twitter.com/MUSKCOIN5/status/1391022981925597189. Even the tweet said that do not buy it, they will gradually airdrop it. So, don't buy it, just wait for the drop.
Since there is no snowing/raining/hailing today. I got my chance to work on my yard. Always turn on Actifit while doing physical activities. Actually, I only use it during the weekend. Being a IT related personnel, I am locked down in my chair during the weekdays. It's even worth to post about that 1000ish of activities points.
Sunday is also my house chores day. Yes, man clean house too. I take that responsibility so that my girlfriend can study for her master's degree program.
One thing I don't do on Sundays, cooking. I cook any other days, but not Sunday. So Costco ribs comes for the rescue. I completed my shopping routine in Costco and got gas for the girlfriend's car. I know, I know, gas price on Sundays is not the best prices; but I am lazy during weekdays, beside, a ransomware attack forced shutdown of largest fuel pipeline in the U.S. Who knew if we would have gas tomorrow?
I used to play a bit of Genshin Impact on Sundays. Well, you can't earn crypto in that game; I dropped it. It's still on my computers though along with all other Steam games.
I have the rest of my day relaxing. Therefore, a bit of boring but refreshing. It will be another busy day tomorrow. Sometime I don't know if I have chosen a right career, but I love what I do...
---
Posted via proofofbrain.io