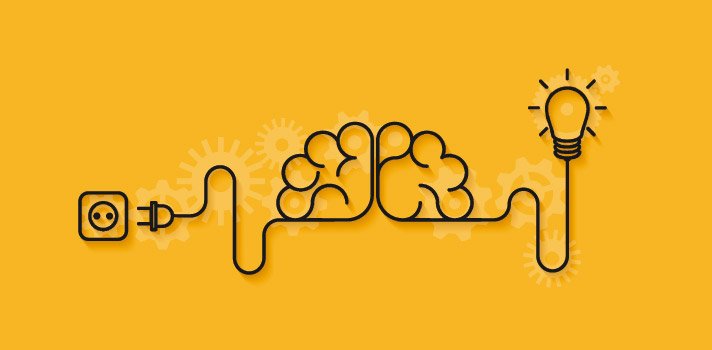 Source
It comes from my brain, of course>. <
Joke! Although it is not a joke if you are going to analyze. But anyway, this is a type of topic that I love to write, maybe I have an ease in finding ideas and putting up a post referring to POB. I also believe in the fact that I like to think and analyze things around me a lot and day by day. Make reflections, try to find a logic for everything and an answer (in fact, I intend to bring a post about it). All of this with the fact that in my last 8 years I started to read and study more things focused on personal and professional growth that is directly linked to the way of thinking, acting.
I have always wanted to express myself and want to give my vision and opinion to my world. Like a philosopher haha. That with time and practice, it became more common for me to write. Although that does not mean that my texts and views are right. It will never be. There is no right and wrong as I mentioned in my post. They are just my visions and my way of looking at things with a mind that tries at all times to create logic and understand the pattern of why things are.
So it just happens. Just as it was to finish writing this post to participate in the raffle of delegation of 100 POB promoted by @vempromundo that you can see here.
===============
Português
Vem do meu cérebro, é claro >.<
Brincadeira! Apesar de não ser uma brincadeira se for analisar. Mas enfim, esse é um tipo de tema que eu adoro escrever, talvez eu tenha uma facilidade em encontrar ideias e montar post referente a POB. Acredito também pelo fato de eu gostar de pensar e analisar muito as coisas ao meu redor e dia a dia. Fazer reflexões, tentar encontrar uma lógica para tudo e uma resposta (aliás, pretendo trazer um post a respeito disso). Tudo isso ainda com o fato que nos meus últimos 8 anos comecei a ler e estudar mais coisas voltadas a crescimento pessoal e profissional que está diretamente ligado a maneira de pensar, agirmos.
Sempre tive a vontade desde pequeno de me expressar e querer dar a minha visão e opinião ao meu mundo. Como um filósofo haha. Isso com o tempo e pratica, foi tornando mais comum eu escrever. Embora isso não quer dizer que meu textos e visões estejam certas. Nunca será. Não existe o certo e o errado conforme eu comentei em um post meu. São apenas minhas visões e a maneira minha de ver as coisas com uma mente que tenta ao todo momento criar uma lógica e entender o padrão do porquê das coisas.
Então, simplesmente acontece. Assim como foi acabar de escrever esse post para participar do sorteio de delegação de 100 POB promovido pelo @ vempromundo que você pode ver aqui.
---
Posted via proofofbrain.io