I will never forget when I was in the fourth year of medicine, the master classes given by an excellent surgeon whom we will call Dr. Cam, had the ability to quickly capture my attention and an example of this was when he taught us to Practice the different stitches in a A device that he had made with a couple of nails and some small wooden boards, there he demonstrated his ingenuity and passion for both his career and teaching.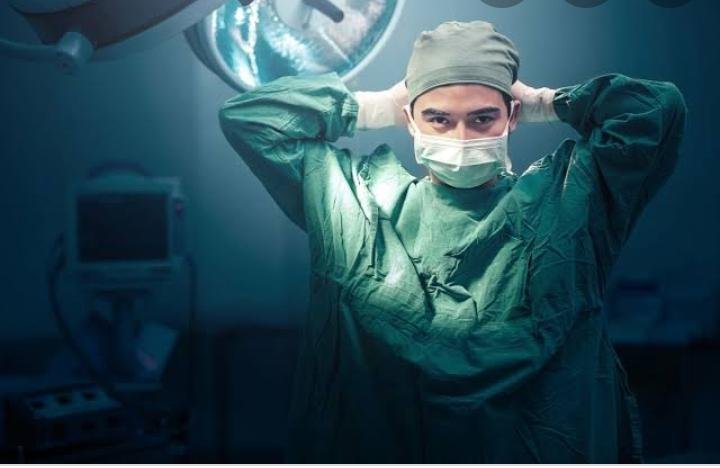 source
Dr. Cam came from a very humble family from the coastal port area where the hospital was located, specializing him as a general surgeon with great sacrifice.
It was a kind of simplicity with an imposing Ego, since he had a lot of knowledge, a good combination of operative technique that made him a creditor of great prestige and monetary gains since at that time doctors were well paid in the public sphere and in the private sphere as well.
It comes to my memory as if it were today, the moment when we were gathered in the shock trauma room (the place where polytraumatized patients from accidents or injured by knives or firearms among others were received) in that place we were students 4th, 5th and 6th year intern (recently graduated doctor), R1 (who is a surgical resident who chooses to better prepare for postgraduate studies) R2 (they are doctors who are going to graduate from surgery), just when we were all gathered waiting for the arrival of emergencies and at that same moment Dr. Cam enters and says verbatim: since they are all gathered I want to make clear the hierarchical order in this place, "I am God", R2 and R1 They are the angels, the interns are the fallen angels (demons) and you students are "mere mortals without powers," he concluded the sentence with a friendly laugh, turned around and went to the operating room.
The following week, Dr. Cam's brother arrived at the internal medicine emergency at dawn who presented with an acute myocardial infarction, recalling the aforementioned ranges, generally from midnight to 5:00 a.m., the shifts are distributed between students and if there are some emergencies according to the complexity of the case in the order of hierarchy, that is:
If the student cannot solve the emergency he calls the intern, if he cannot solve it he calls R1 and R2 and finally the specialist takes care of it.
It can be imagined that the simple Mortals received and stabilized Dr. Cam's brother, in a situation which no matter what rank you were, he had to act quickly in order to increase his chances of life.
Just the next day when they found out what happened "the surgeon god" approached the "mere mortals" (students) and thanked them for what they did for his beloved brother. From that moment on, Dr. Cam's. and big ego were not the same.
He changed completely, earning the respect and affection of all the students, to the point that he became one of the Godparents of the class and the thesis tutor of another group of which he once came to classify as "Simple mortals. ".
The moral is not to let the ego rise and humility disappear. There is nothing more beautiful than humility, simplicity and gratitude. If we practice it, the doors open and we win a thousand blessings and genuine friendships. His Dra. Irina González says goodbye to another letter.
---
Posted via proofofbrain.io