Hello and Namaste Everyone
Hope you are doing good and staying safe this covid pandemic time because it's very important.
It was Global Handwashing Day celebrated last week and my son prepared a handmade poster to spread awareness. Washing hands is very important to keep the germs away and in this time of covid, it's even more important because this way we can control the spread of viruses. Doctors recommend to keep washing hands every hour for more than 20 seconds to stay safe from covid-19.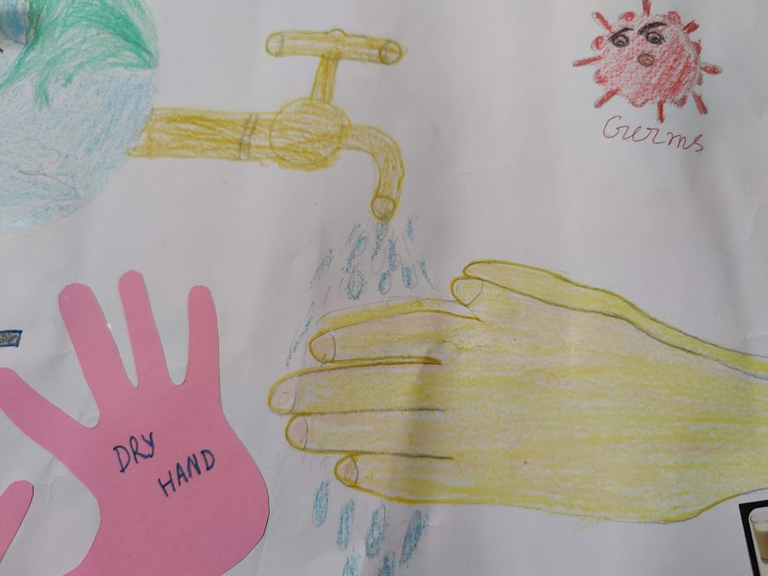 School Classes are still happening online it was needed to be done at home and that too following an environment-friendly way so he did not even use watercolors. This is a nice way to share awareness and make people understand the importance of hand wash.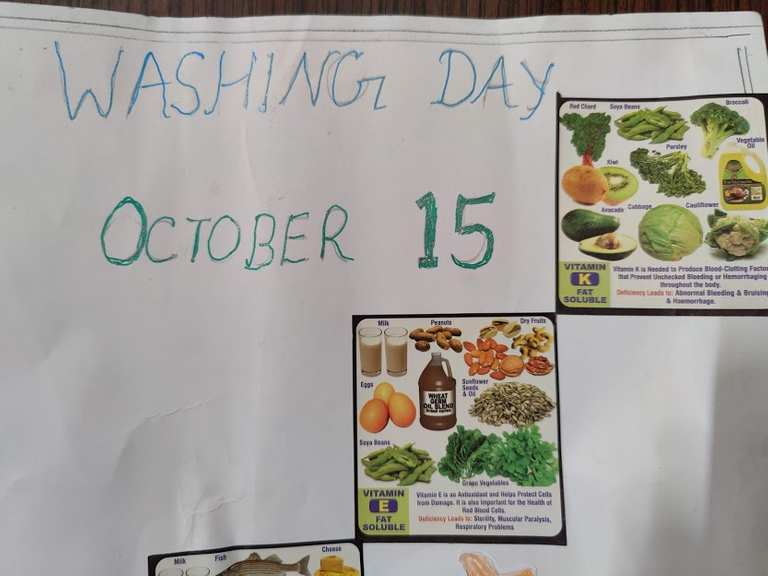 ---
he prepared one poster and I have first highlighted its parts and in the end, the complete poster is also shared.
October 15th is Global Handwashing Day! This year, the Global Handwashing Day theme focuses on the links between handwashing and food including food hygiene and nutrition. Handwashing is an important part of keeping food safe, preventing diseases, and helping children grow strong. Our tagline, Clean hands a recipe for health, reminds us to make handwashing a part of every meal.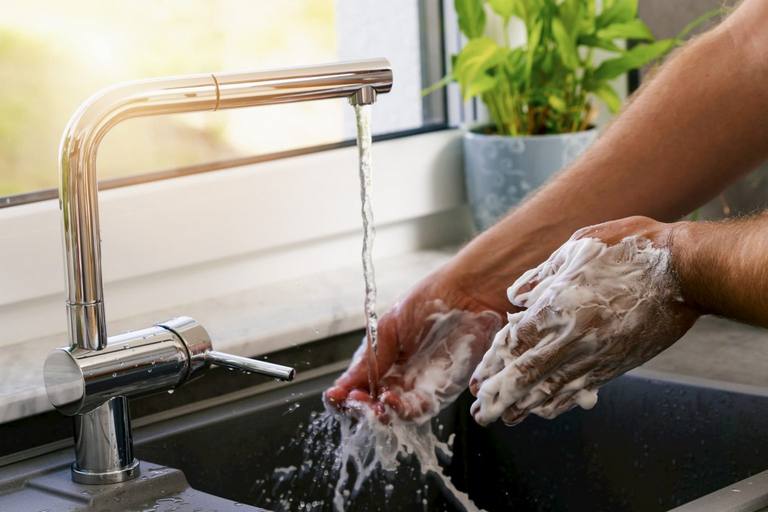 ---
We all should follow a practice to wash our hands before every meal so this we can add even additional cleanliness and health safety in our routine.
While washing hands we also need to be considerate for water-saving so while rubbing the hands we should not run the water tap and try to save water as much as we can. Remember! water is limited so using it wisely and considerately helps our plant to stay green and wasting is not at all a good idea. Use is not a problem but wastage should be discouraged.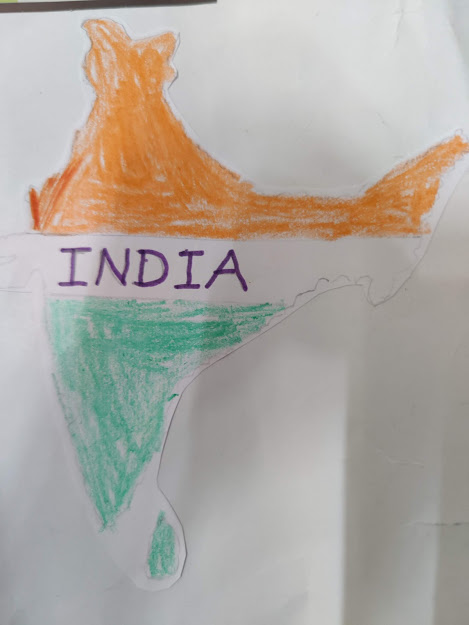 We should also educate our kids to learn such good habits and I am happy to see that schools are taking this nice initiative to make our planet a better place along with making them understand about health and cleanliness.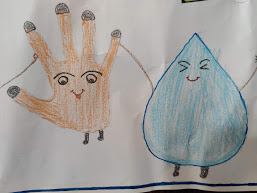 ---
Here is the complete posted that has everything on it and my kid has tied to make things as easy as possible to understand through artwork and I hope you will like it. We did hang it on our door so that more people can see it and follow the same to maintain a healthy life.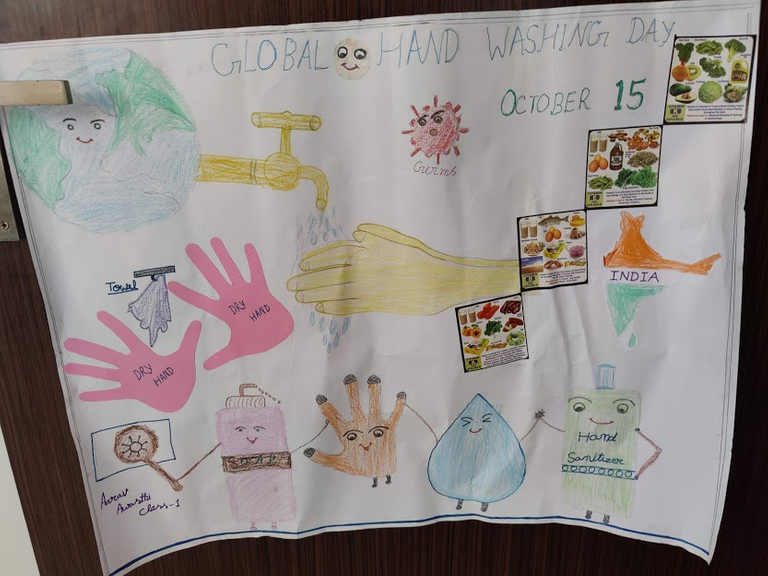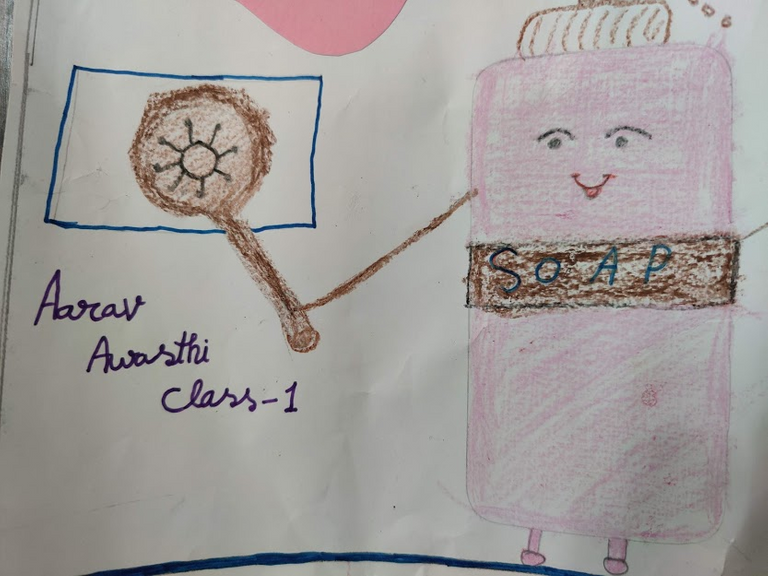 ---
We are still living in covid life and cleanliness plays an important role in this and if it's followed properly then we can stay safe and healthy and this way we can also control the spread of coronaviruses.
Thank you so much everyone and have a great day ahead.
Stay Safe
Namaste from India