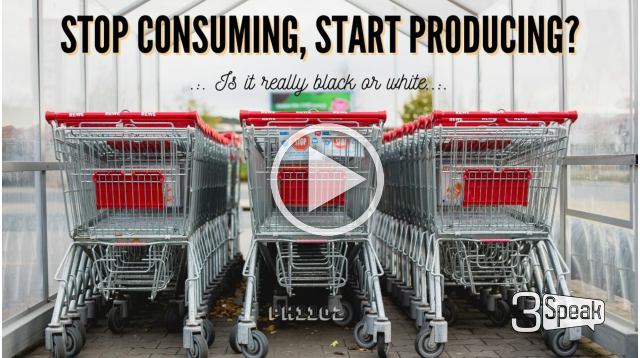 ---
If I understood well the post by @elianaicgomes, the title is a quote by famous Youtuber Russell Brunson, who has also started his career in the basement... It looks that there is no quality business without a good basement or garage... Just kidding... :)
Anyways, this quote got my attention for one specific reason, and that is that I don't agree with it... lol... I mean, I do get the point where he was going when he said that, but we have to look at the big picture sometimes... And it just reminded me of another great post that I read here on Hive by @denmarkguy, where he was writing about ideologies and how they aren't real-life... Well, I would say that this quote isn't that right in every case...
The perfect example where this quote doesn't work would be #decentralize #socialmedia networks as Hive, LBRY, Blurt, or even that one which begins on S... These networks have a model where they "incentivize" content creation and reward authors for doing that... If we would take that quote and implement it here, it would be like "produce content, but don't consume it" which will be totally opposite to everything that we are doing here...
It is a truth that there are many creators that "use this model", and create content with zero value, just for the sake of rewards without contributing to the platform at all... You can check the late post by @pixiepost, where she was writing about this problem and creating content with purpose...
I have left my opinions about this topic in the video... Please check it out and leave a comment about it... What is more important from your point of view? Is it possible to have one without another?
Sorry about the wind in the video... :(
Thank you for your valuable time,
~ph~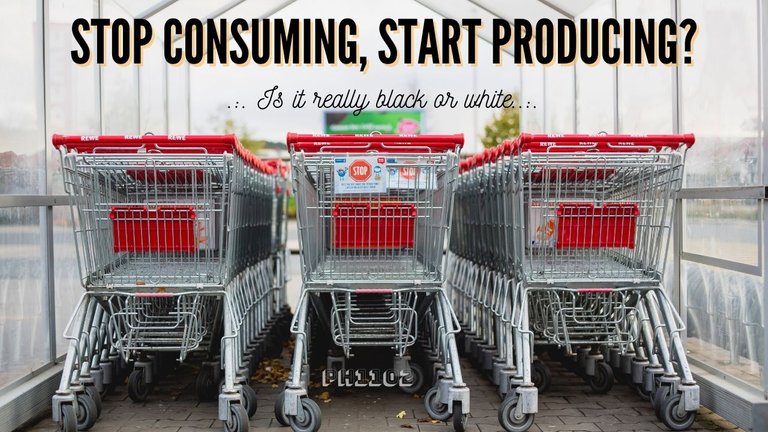 ---
Music in video:
Growing Up by Scott Buckley https://soundcloud.com/scottbuckley
Creative Commons — Attribution 3.0 Unported — CC BY 3.0
---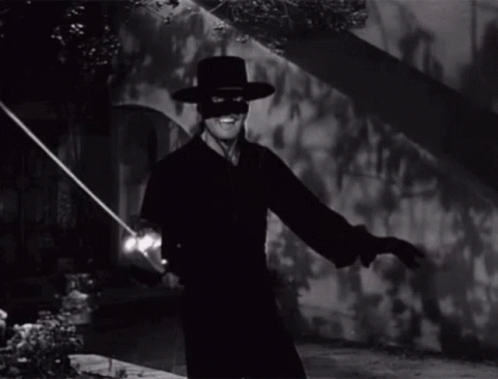 .:. .:. .:. .:. .:. .:. .:. .:. .:. .:. .:. .:. .:. .:. .:. .:. .:. .:. .:. .:. .:. .:. .:. .:. .:.
Don't forget to follow, reblog, and browse my Hivepage to stay connected with all the great stuff!
You can find me on ClickTrackProfit .:. Twitter .:. LBRY
.:. .:. .:. .:. .:. .:. .:. .:. .:. .:. .:. .:. .:. .:. .:. .:. .:. .:. .:. .:. .:. .:. .:. .:. .:.
---
▶️ 3Speak