I like that quote very much... I mean, the complete version that you see inside the image...
Give a man a fish, and you feed him for a day. Teach a man to fish, and you feed him for a lifetime.
I know a lot of people who know this quote... And a lot of them are really USING it in their life... But, I know just one man who literally used this quote... I mean, it wasn't with fishing, but it was close enough...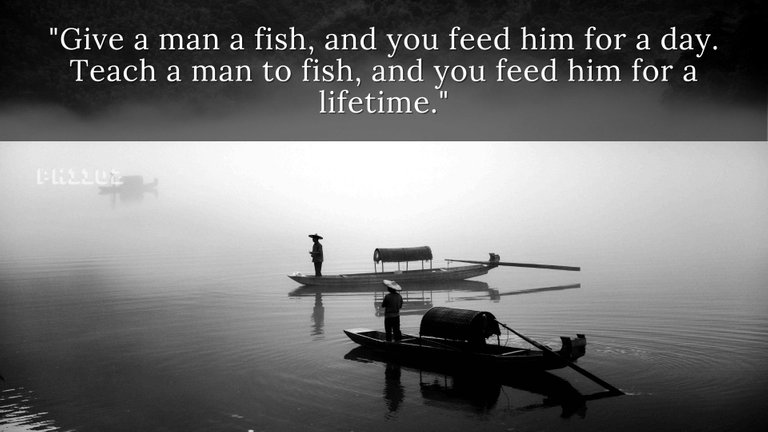 created in canva.com
I have a neighbor who is in his late 60ies, and he lived all around the world... Born in a large family of 7-8 children, in a middle-class family... Left his home very early, and was finding his life and his way of leaving... He was playing guitar on the streets to get some money after that played in some cafes and restaurants...
In the end, he opened his own restaurant, then another one, and another one... Now, he is retired and he is living here in Spain with his wife... His children are now adults and have similar life "trajectory" like he had...
Now, he is trying to do good things for others... For unknown people that he met on the streets, on the Internet, or in a supermarket...
.:. .:. .:. .:. .:. .:. .:. .:. .:. .:. .:. .:.
One of his ideas, that he had turned to reality, was to help people in need in a village in Africa... He had found a reliable person there and donated money to it, but with ONE condition...
The money will serve for buying a GOAT (yes, the animal) and giving it away to the families in need... Goat should give milk to the family for a long time, and take out one worry from their back... He had done that multiple times, with many people...
This isn't fiction, it's a real story... It's easy to quote things and I wanted to say that it's hard to do it... But, it isn't that hard... It just needs a bit of effort and taking action...
But, sometimes it's not all about the person who is teaching people fishing... The other side has to appreciate the act, and do their part of the deal...
.:. .:. .:. .:. .:. .:. .:. .:. .:. .:. .:. .:.
I had interesting stories from my life on this topic... They aren't cool as the story of my neighbor, but still, it thought me a few things...
I was showing a social media platform to a friend... He already knew how to create content, and how important is content creation in general... But, every platform has its' tweaks and peculiar things how it work... Speaking of which, if you want to "recognize" what platform will do well in the future, you should search for the "odd ones"... Those that are different, that have these "special features"...
So, I have explained to him how it works, and what should he do... Step by step, as the "method" was proven to work... And it worked, and it still works...
But, he didn't listen and he went his own way... Trying to push his content like on any other platform... After some time, he quit as there were no results... Of course, after a negative experience because of "not understanding" the platform, negative comments and complaints are the next things to come...
.:. .:. .:. .:. .:. .:. .:. .:. .:. .:. .:. .:.
It's interesting that things in life usually come in pairs... For dance, you need two people, to learn something, you have to listen to another person... To make things work, you have to take an action...
If you ask others to help, at least you can listen to them... That's already a huge step forward... a newly opened door...
Thank you for your valuable time,
~ph~
---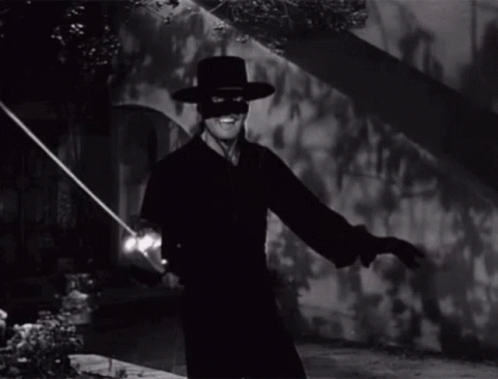 Don't forget to follow, reblog, and browse my Hivepage to stay connected with all the great stuff!
You can also find me on LEO Finance .:. Twitter .:. LBRY
.:. .:. .:. .:. .:. .:. .:. .:. .:. .:. .:. .:. .:. .:. .:. .:. .:. .:. .:. .:. .:. .:. .:. .:. .:.