Hi guys, hope you are all doing great and staying safe. It is day 20 of the #iamalivechallenge an initiative by @flaxz. So I got to go out today...yay! It has been like months since I actually went out...thankfully it was a wonderful day. The weather was also a friendly one fortunately.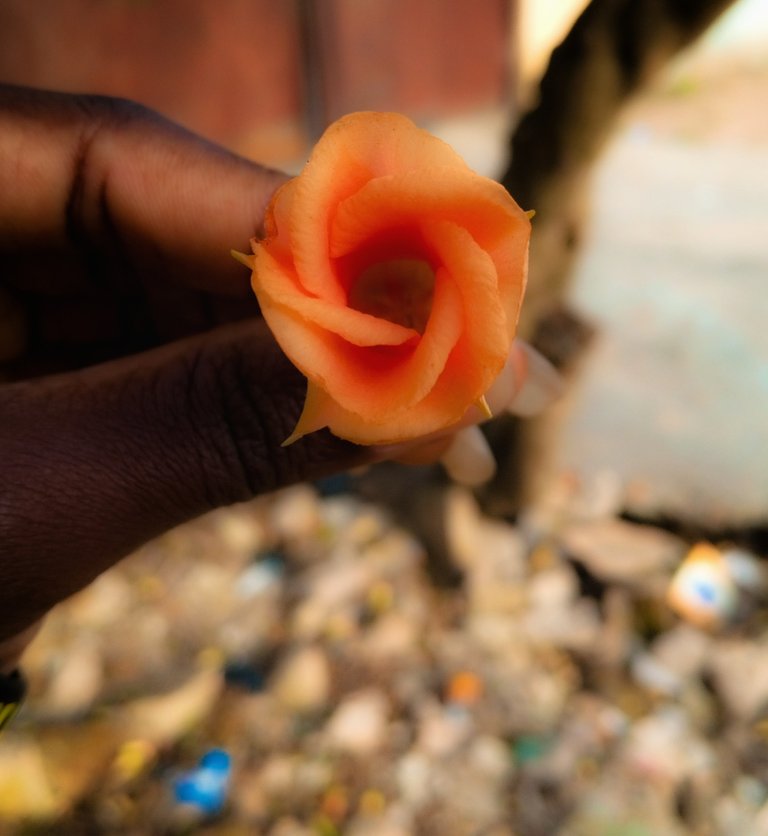 For a while I have been craving for ice-cream and some persons won't just stop rubbing it in my face lol. So I guess the first thing I did was to actually go get ice-cream....one of my favorite...yummy! Then I called two silly friends of mine @popcorn2real and @danybankz for us to get together since it's been a while.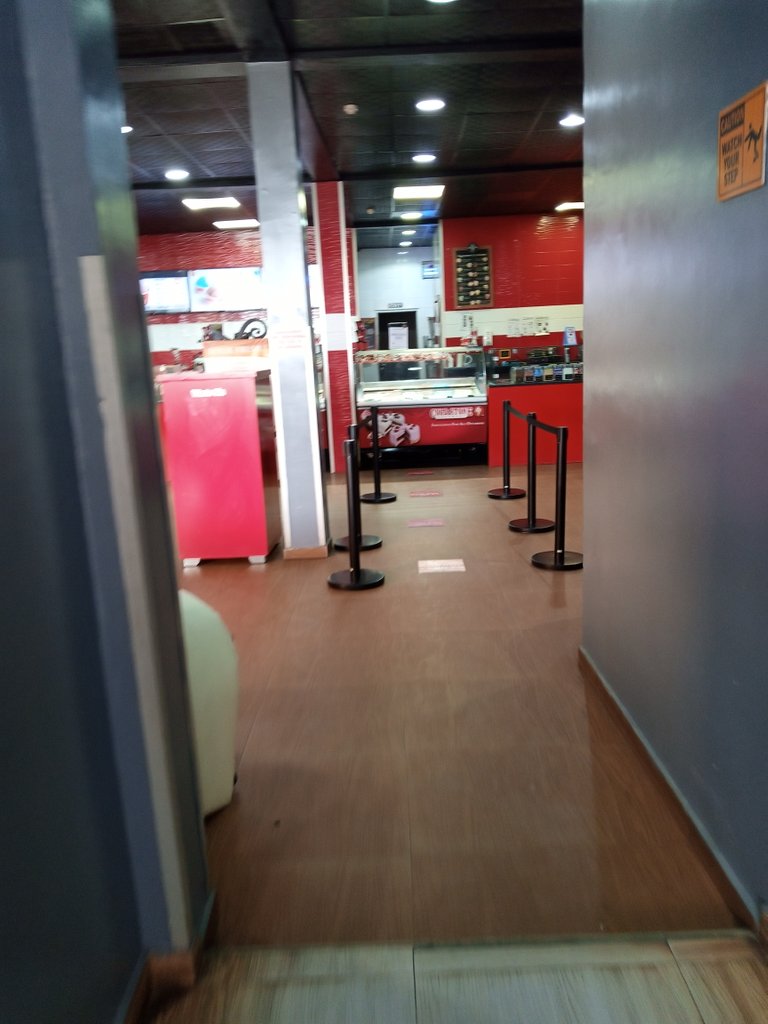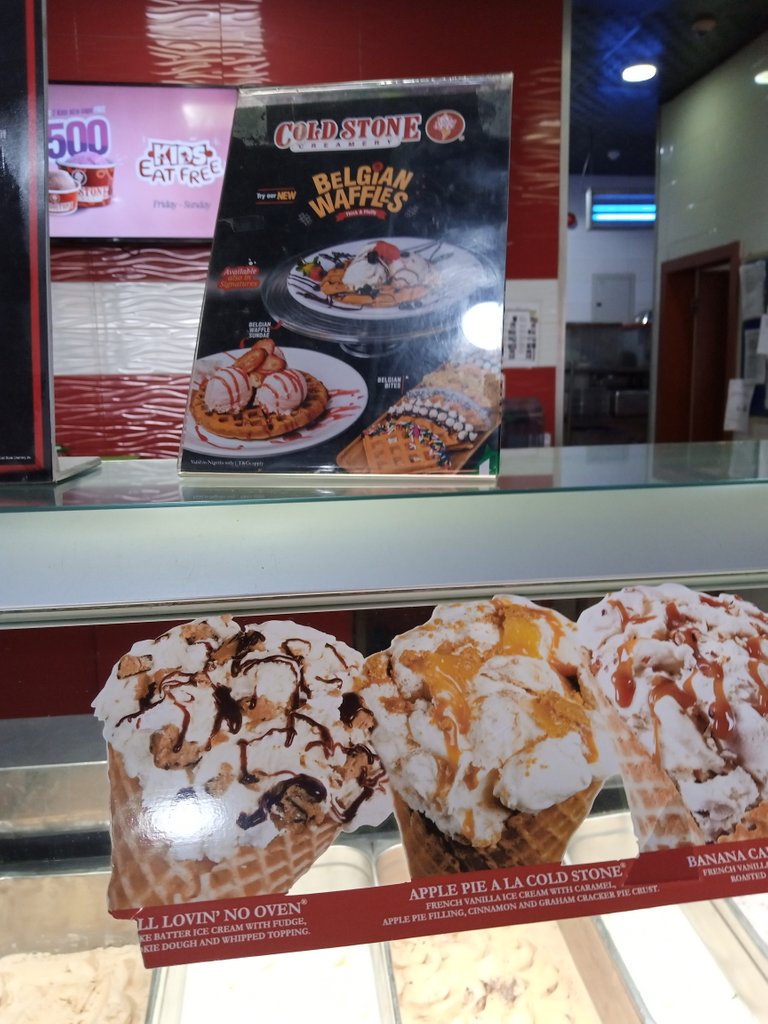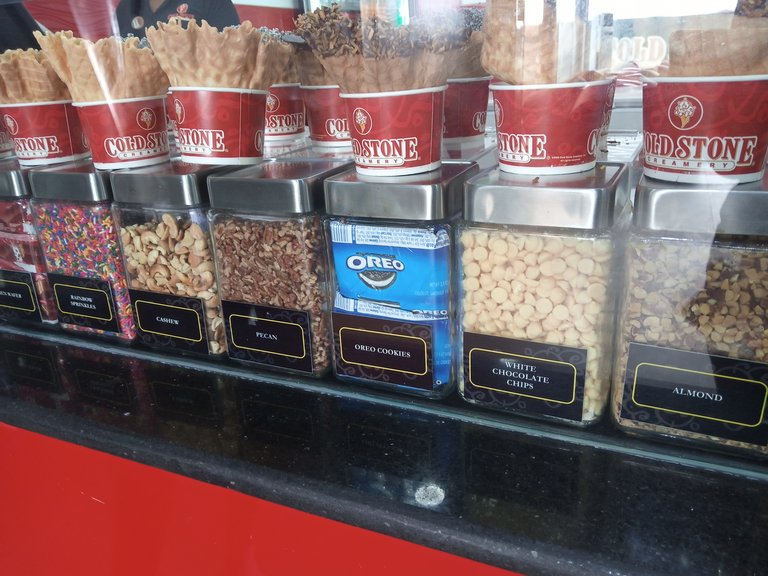 Here we are....getting ice-cream after a long time indoors. I do not really have a favorite but vanilla is a nice one with waffles is not so bad. So I ordered for Vanilla and strawberry mixed with waffles...oh and M.M whatever it means lol.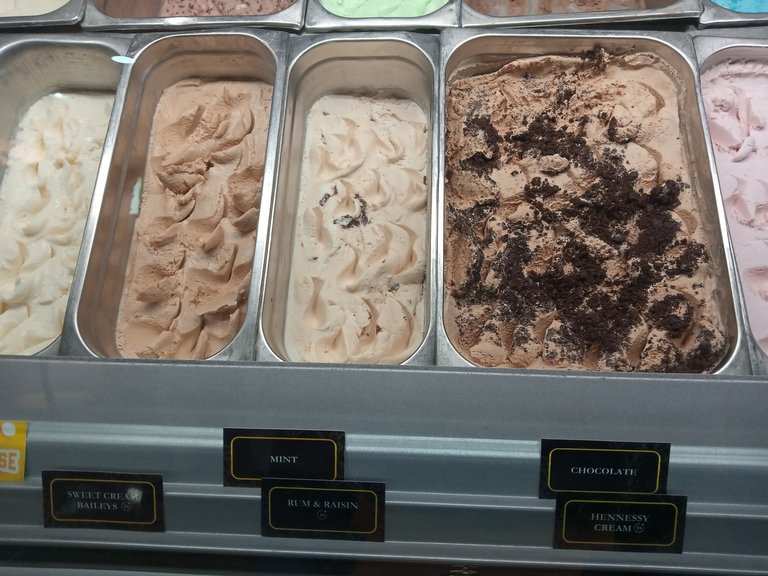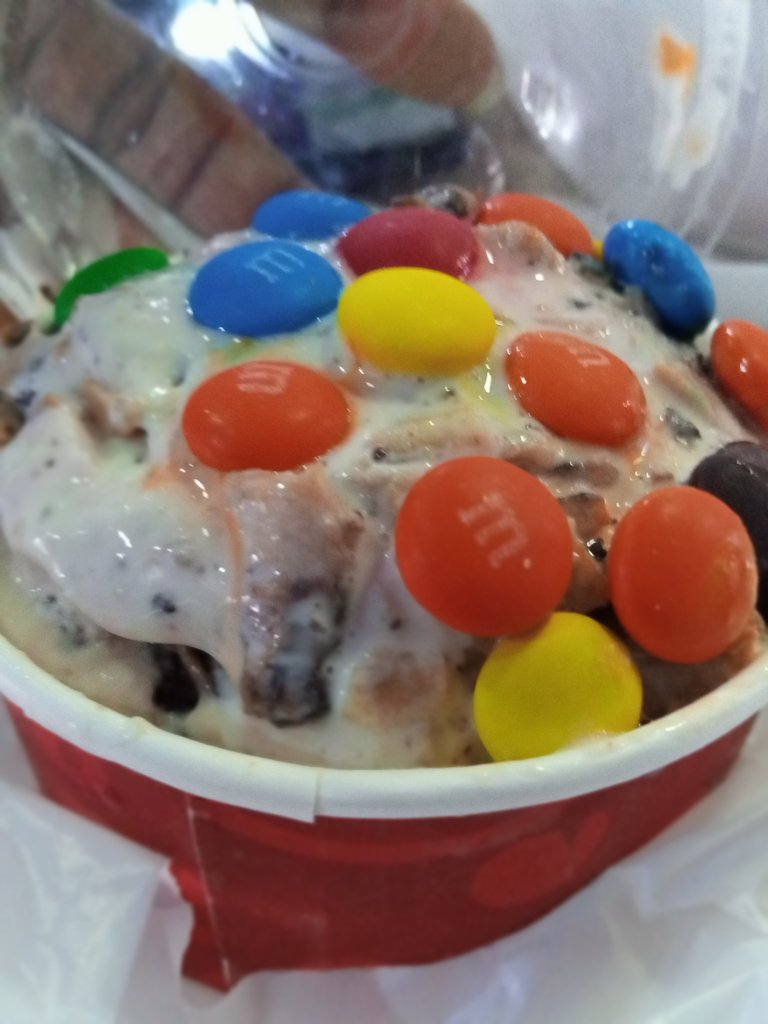 This was my choice...Vanilla, Strawberry, waffles and "M.M"...those colour things on it.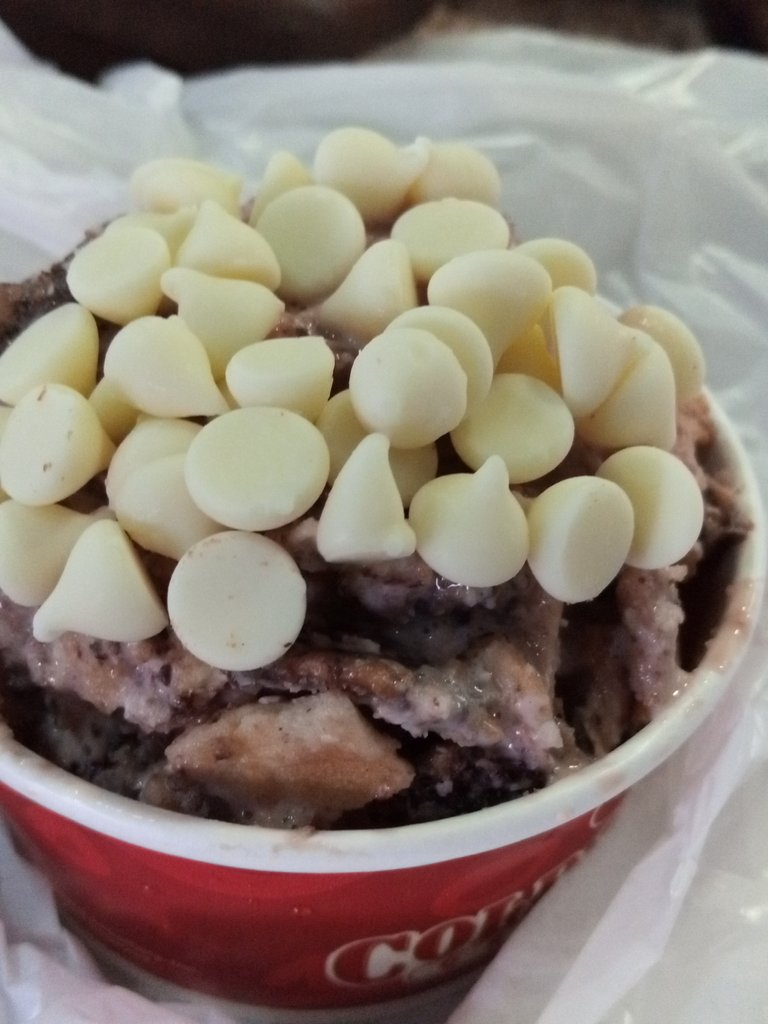 This was @popcorn2real order...chocolate, waffles and the white chocolate thingy lol. I love chocolate flavour but I get easily tired of it.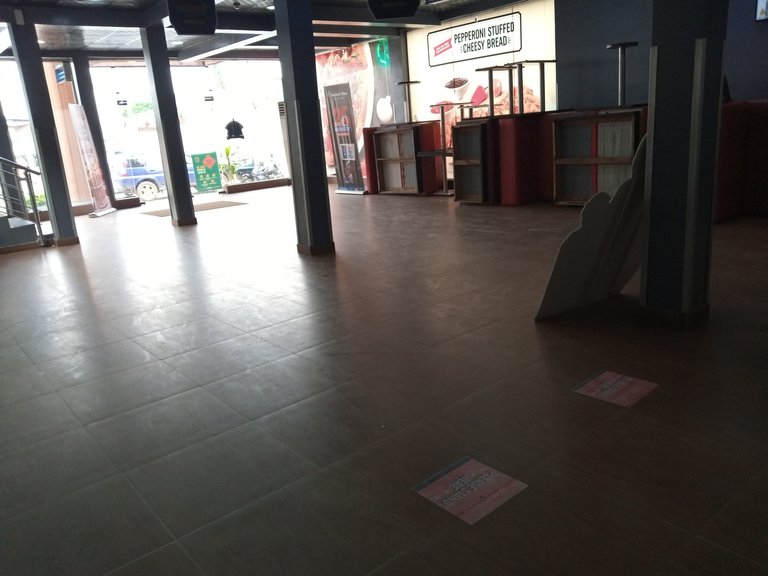 One thing I never knew was that we could not sit and talk for a while we enjoy the ice cream....unknowingly for me, this has been a new development since the pandemic, poor me have been in the dark with all the development.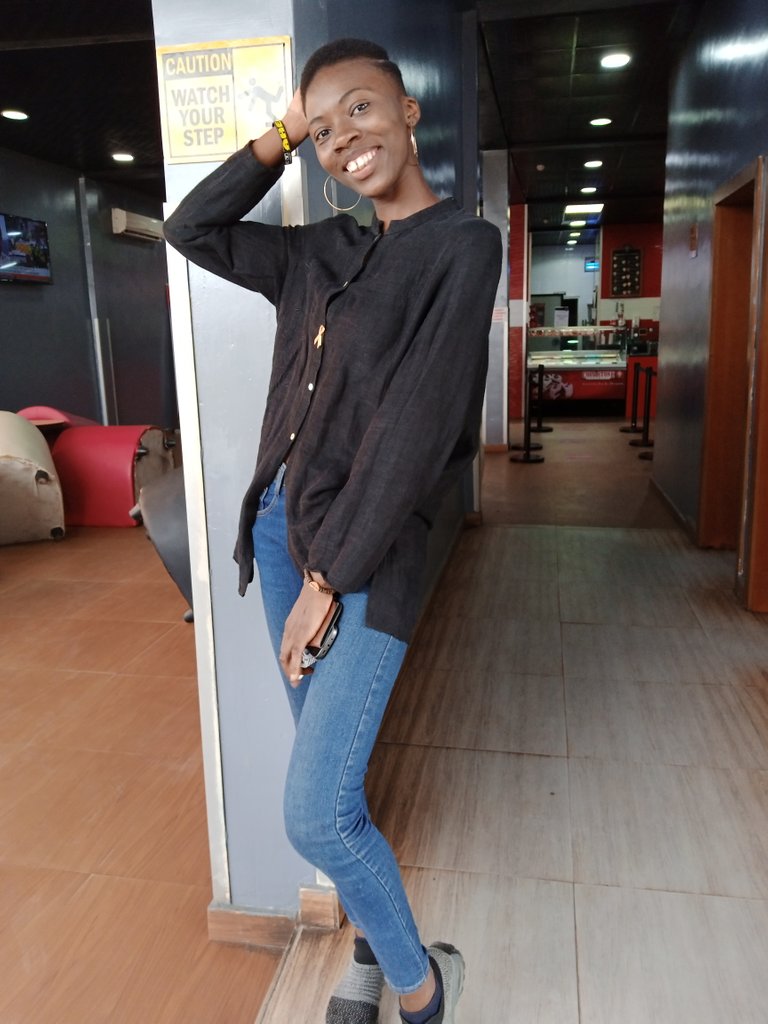 As you can see the place is empty aside @popcorn2real smiling in the photo...customers are only allowed to order and take home...no sitting...no crowd. They practically packed up the chairs, you know people can be stubborn and want to do as they like.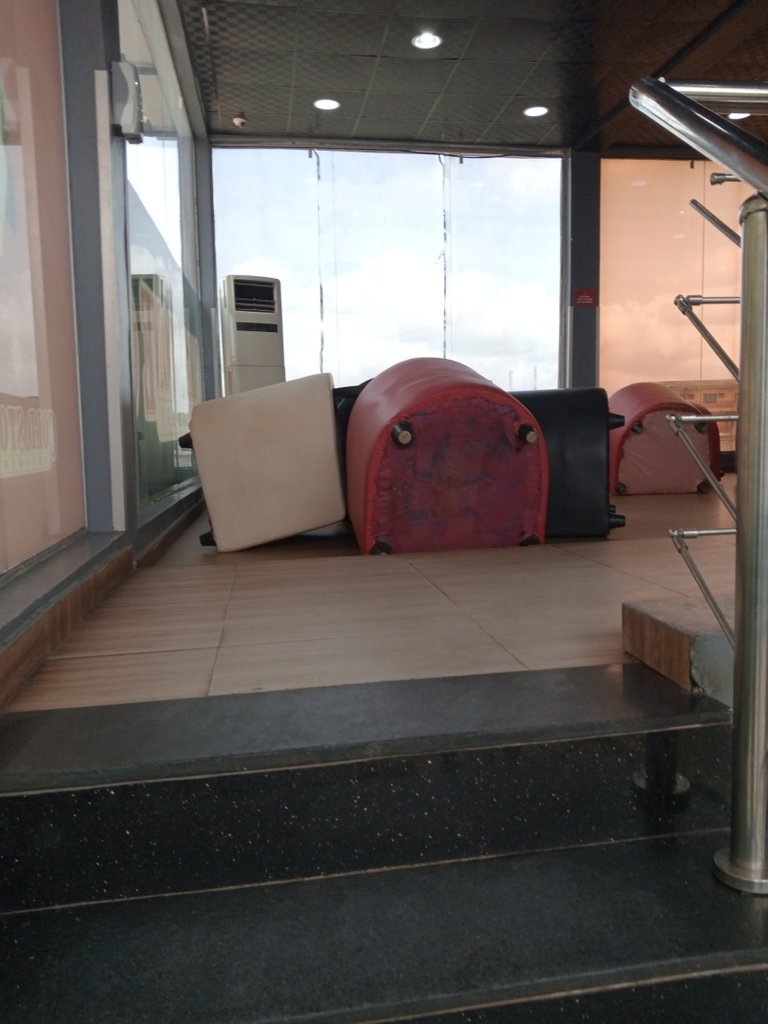 Well, in as much as I hated it and loved to sit, talk and have a bit of "away from home" time, I feel it is a good development. That way they discourage customers from being together in a closed space.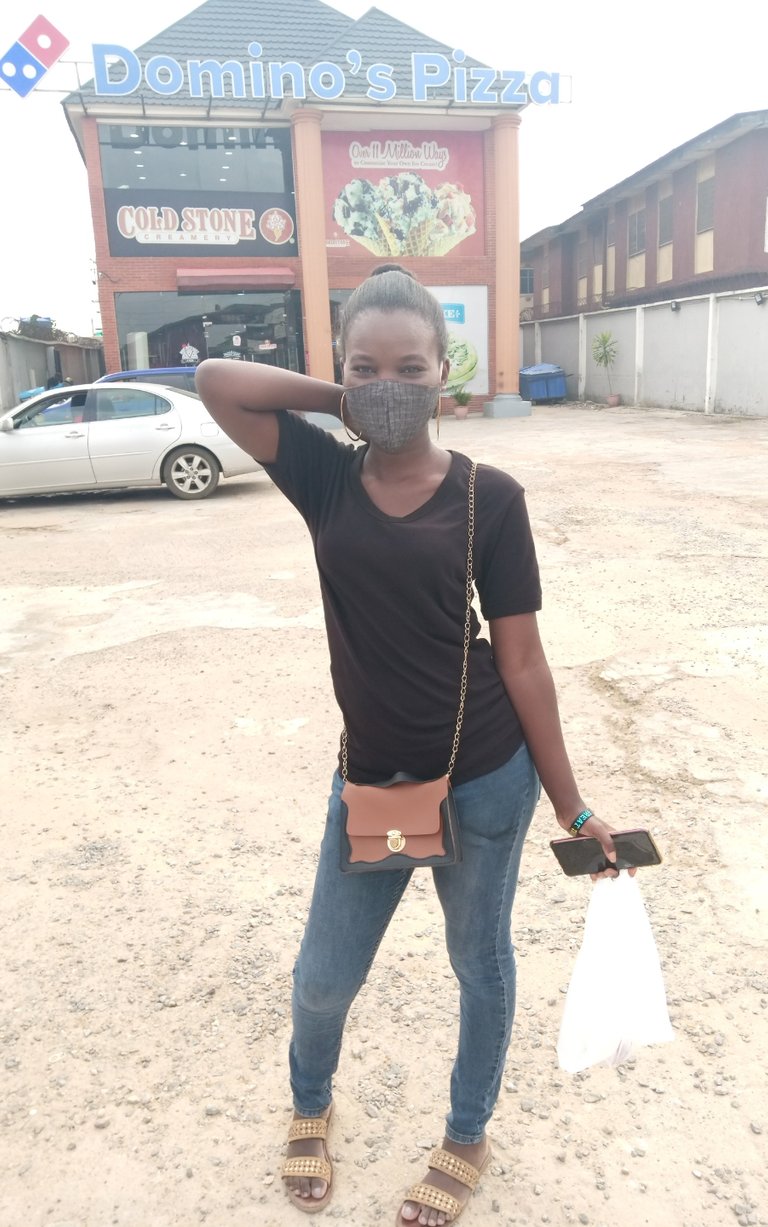 Oh yeah! We also got pizza...just a small sized one, everything is now so expensive I tell you.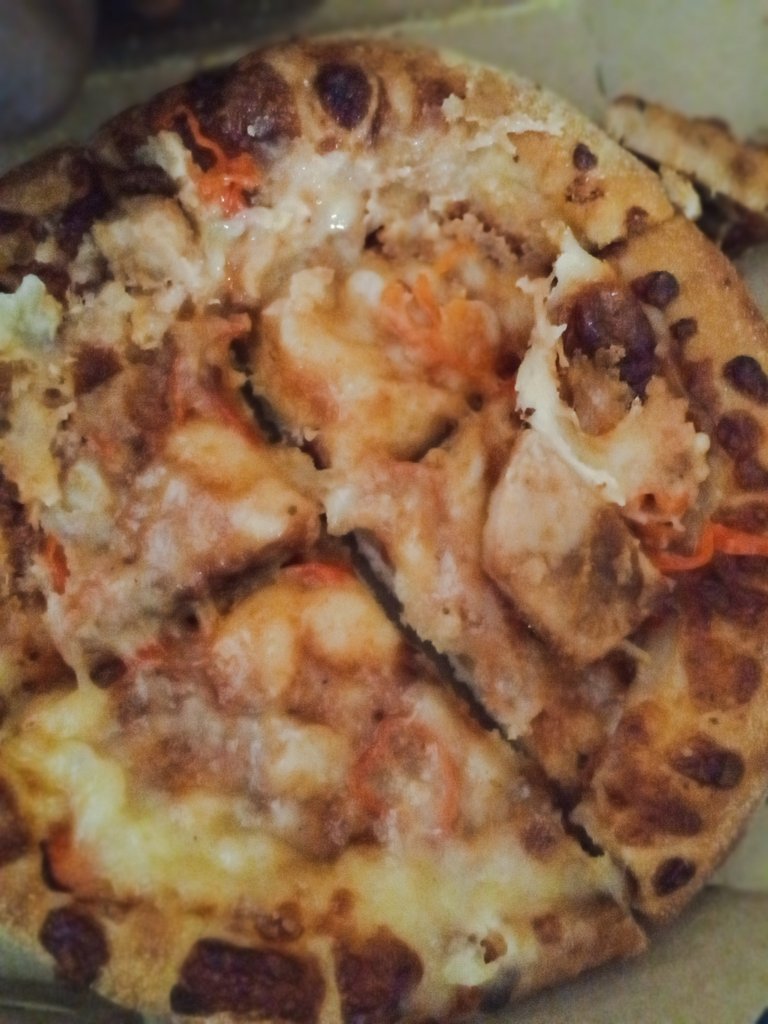 That's it for today guys...catch you on my next blog, have a lovely day.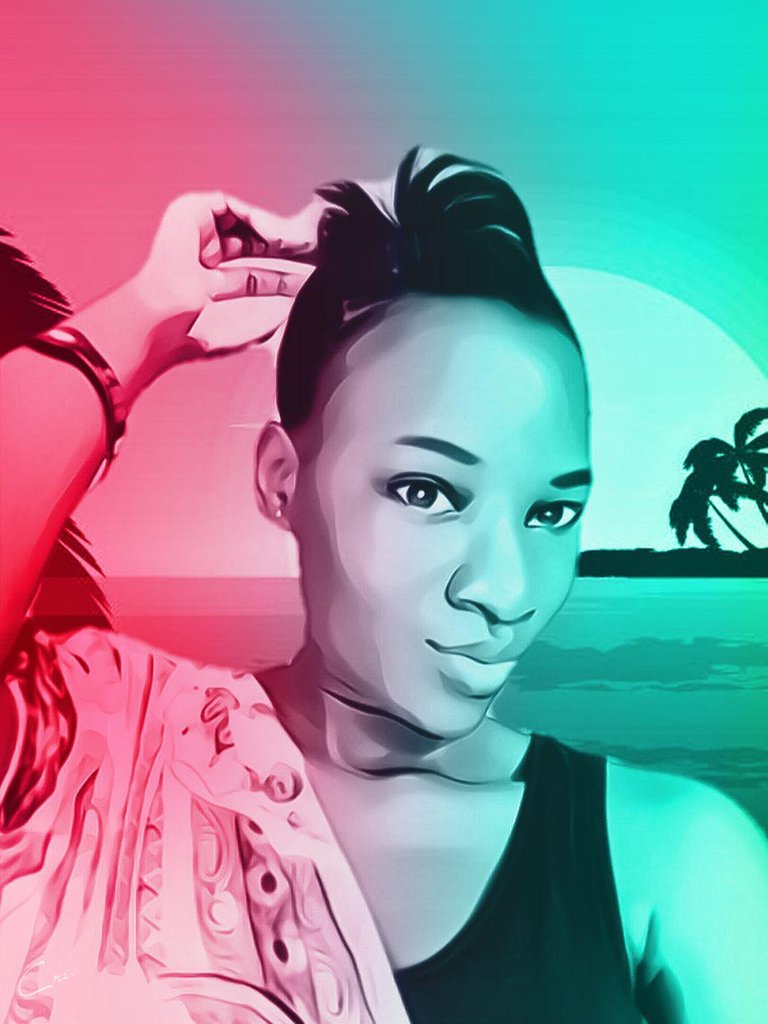 💕💕💕💕💕💕💕💕💕💕💕💕
Stay Safe And Remain Positive. 💕💕


Thank you @suheri for this lovely signature banner