---
Hello Everyone
This is my submission #HiveComments - Interaction Initiative by @theycallmedan and huge thanks to him for bringing out this wonderful initiative.
The comment is a way to grow on HIve and I have been doing the same since the beginning. there are various points for which we should add comments on the posts and all these are quite helpful-
Its a way to get a connect with Author and share feedback about the post
Shows you active presence and consistency on comments helps to bring you in front of people and they start noticing you that helps to gain more followers.
Its another way to get a rewarding part from posting.
A constructive comment brings more engagement and an opportunity to learn more about the topic and interact with more people.
More engagement also brings more traffic to your posts with learning full feedback and it can help to grow on the platform.
---
My highest ever earning came from comments that I got 100% upvote by @blocktrades and none of my posts have ever received this much reward
Here is the snapshot and its biggest proof that a constructive comment can bring way higher reward than a post-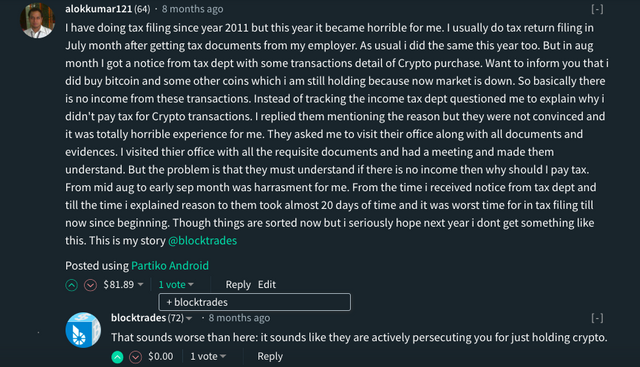 I can say that engaging authors/people through comments on the hive can help you grow and its one of the keys to getting success here on HIVE provided you are honest and share genuine comments
I have talked about it in detail in the video and please watch it to know more about my experience and thoughts about it.
Thank you so much.
---
▶️ 3Speak