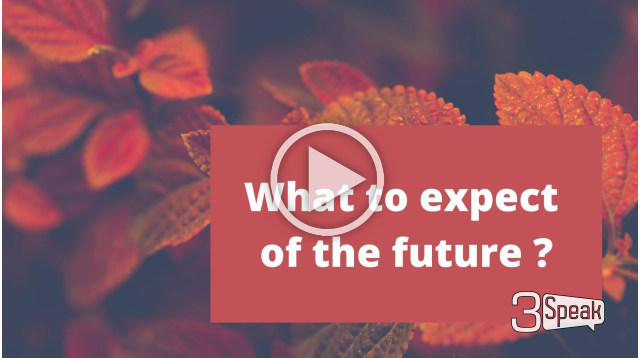 ---
The whole world is in the grip of the pandemic and it doesn't seem to get better. On the contrary, in Europe numbers are soaring and more restrictive measures are implemented. The businesses in general are suffering and we might see more and more businesses going bankrupt.
When a business goes into bankruptcy it often doesn't just close its doors. It means that the business can't pay it's bills anymore and therefore there are other companies that won't get paid. It will be a kind of card castle that crumbles down slowly but taking more and more speed.
We need a plan B
I believe that everybody will be affected. Jobs will be lost and people will need new income sources. We need a plan B!
For many people on the blockchain, Hive is already the plan B. But what happens if we need the hive to pay our bills? We need to sell these Hive to get fiat currency. The more people rely on the income from the blockchain, the more sell pressure the currency will experience and the more the price will drop.
A compensation for the sale pressure on Hive
We need something to compensate for this sale pressure and I think that the proposal by @niallon11 that suggest that we implement ads on Hive and monetize the community would be a great way to bring funds into the currency.
In this proposal, he also wants to create a kind of marketing for Hive that would be responsible to bring new users to the blockchain. I believe this would be a real added value. Only because it would mean that a compromise would have to be found how to sell the blockchain and how to bring people, businesses and developers to Hive. Once a common message is found, it could be used by all hive users and it would have a much bigger impact that if we have 56'000 messages out there.
Hive is the plan B for a lot of us, let's to our best to make it as good as possible
I'm very hopeful about Hive. When I see such proposals or also the platform that has been developed by @blainjones and @jongolson to onboard people to Hive. We need to develop this platform and also its currency because for a lot of people Hive is the plan B and we need to do everything possible to make it as good as possible!
---
Let's connect on Hive, Lbry or on Publish0x
My free e-mail course: The 100'000 satoshis a week strategy

---
▶️ 3Speak