Hello Everyone,
These days restricted lockdown is going on across the city and everywhere police forces available to control the situation however they allow the movement only for the necessities and medical emergencies. There is no surety how much time this situation remains the same because the amount of virus spread is quite high, which will take quite a long time to recover.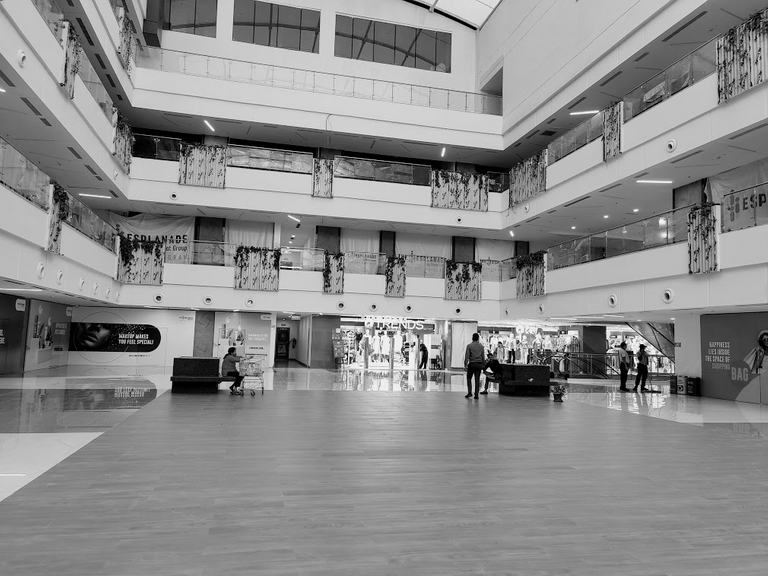 I visited this mall on the weekend to buy some groceries and daily necessities is tough from the Department and the store and as you can see in the photos, there were very few people available in the mall. this is good because if more people go outside, it will again be difficult to control the spread and it's in the best interest of all of us to stay home as much as possible. The limited and controlled movement will certainly help to break the chain and this way I hope that things will be in a better position after a couple of weeks.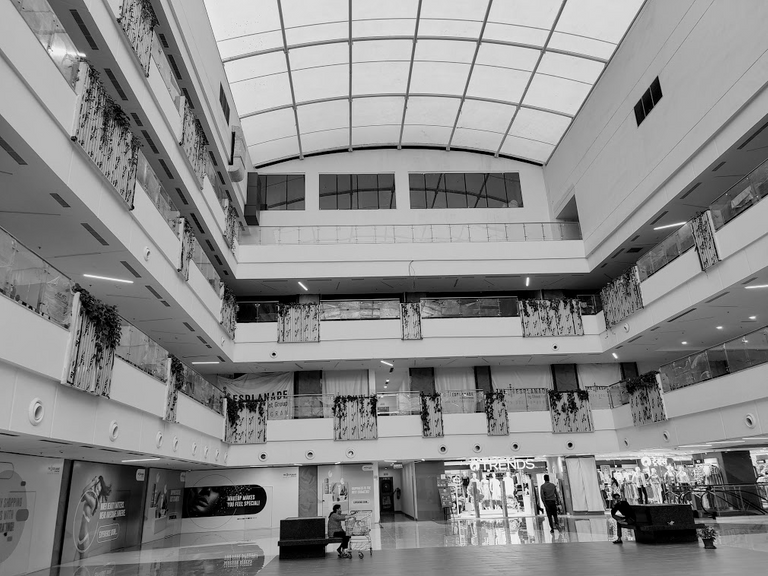 It's been almost two weeks when I stopped up all the groceries I know it was the time for me to go outside for some shopping and stock up things that are required every day. now again I will not go outside for next week at least or maybe two weeks if there is no shortest of the item at home because going outside is not at all a good decision.
It's been more than a year forming social distancing another pandemic norms and so far I can keep myself safe but these days when the infection rate is too high then somewhere I am scared.
I just hope that things get better and we get a better life.
---
This is my entry for the #monomad challenge by @monochromes
---
thank you so much.
Stay Safe