Today is THE DAY! Yes, Little Vinnie in her primary school uniform, all set to go to her new school! OMG... I can't believe that my little baby is no more a baby girl... Not a kindergarten student anymore...
She is officially a primary school student now! I know she's been attending online classes for the past 2 months in Primary One, but then she's still at home, and today is her first time in her uniform going to school. I am so proud of her!😘😘😘
Yup, the virus is still out there, so mask and face shield on for our little girl. Hand sanitizer and wet tissue too.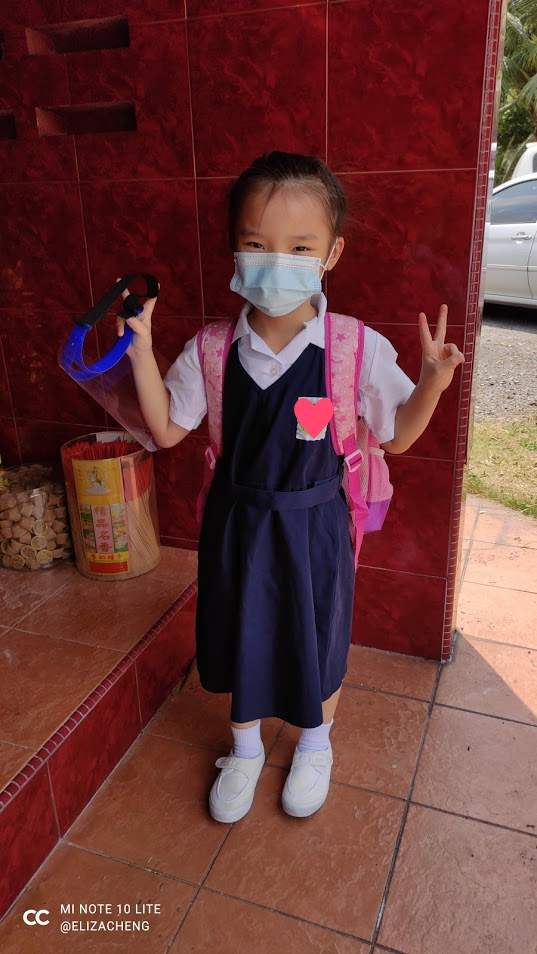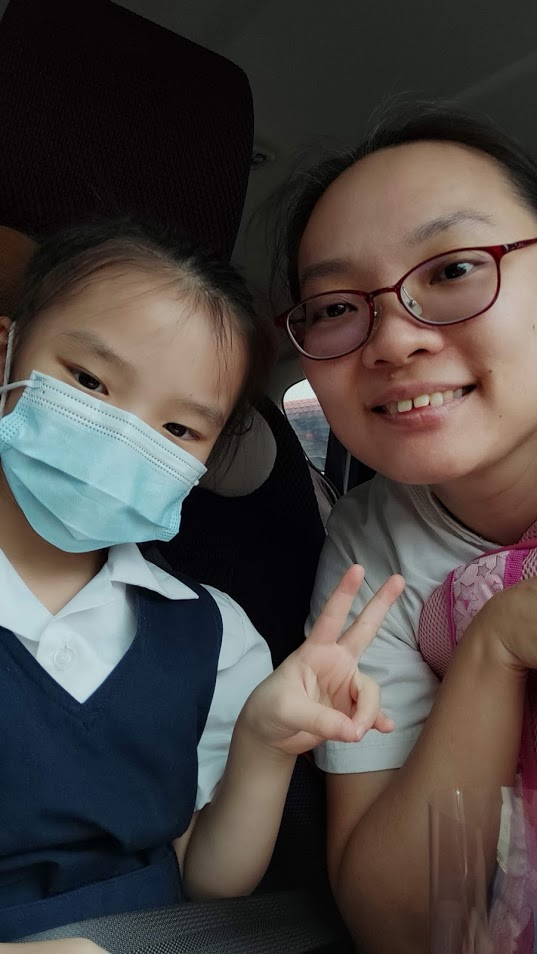 Half a day she's in school and in the evening I went to pick her up. She's very happy spending her first day in school and looking forward to her day 2 in school tomorrow. 😀😀😀
Happy Monday everyone!!!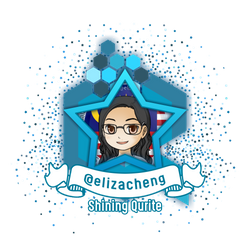 If you like the idea of CREATE and EARN (just like here in Hive), then do you know that everyday while we connect with our family and friends through chatting, texting, voice and video calling, we can EARN from that too? Click on the image to start EARNING from connecting with your family and friends!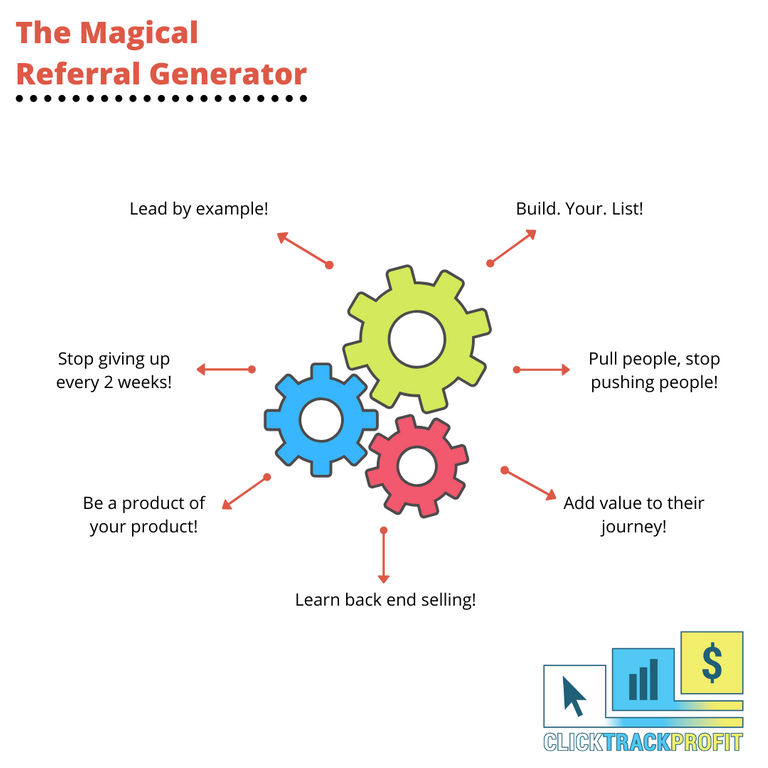 If you are looking for a hardware wallet to keep your crypto, check this out.