One fine morning I made a decision to bring in more hive to dCity. I was having fun with dCIty and reached a point where it would be eventful to add more cards and build a city to remain competitive in the ranking to earn a few hives daily.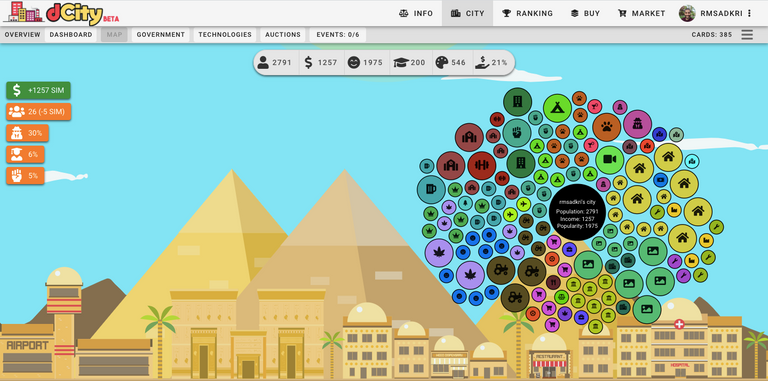 So, I invested around 1000 hive and bought cards to populate my city. Now, I am earning around 0.24 hive/day. And, I am also collecting around 1000 SIM/day which I am investing back in the game to balance the total population and unemployment ratio.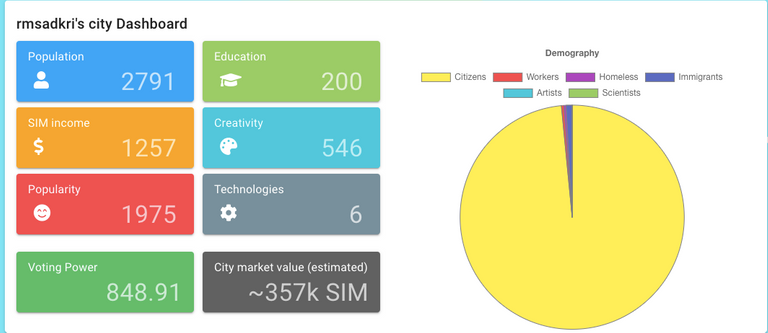 I did not devise a proper strategy before diving into this game. But, I am gradually learning ways to maximize earnings and choose cards that will give me an opportunity to earn more SIM income. It is really tough to go above the rankings and earn more Hive. Rather, it would be practical for small cities like mine to maximize the opportunity to earn more SIM by choosing cards that provide more income and help reduce unemployment and crime.
I have not developed a tool to calculate how to select dCity cards but i always look for cards that do not hamper my population ratio and reduce income.
While browsing through the dCity game, I bumped into this neat data feature that they have. Graphs are always great to visualize how I have been growing and earning. As you can see, I have invested almost 1200 hive so far and have collected 16.6K SIM. I need to sit down and do a proper calculation to know what's the ROI through dCity.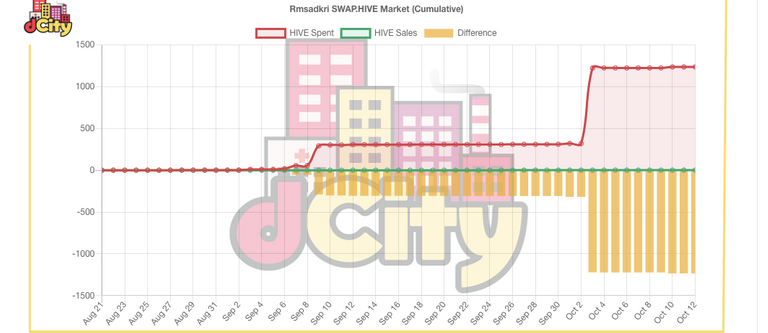 Maybe that's my next post on dCity.
And, I also managed to collect a background card depicting Egypt which I am flaunting in my dCity right now. A cool feature to hang out with.