As a kid, I always felt like guns were meant for only two types of people; the good guys and the bad guys. The good guys are the police, and their job is to protect us from the bad guys.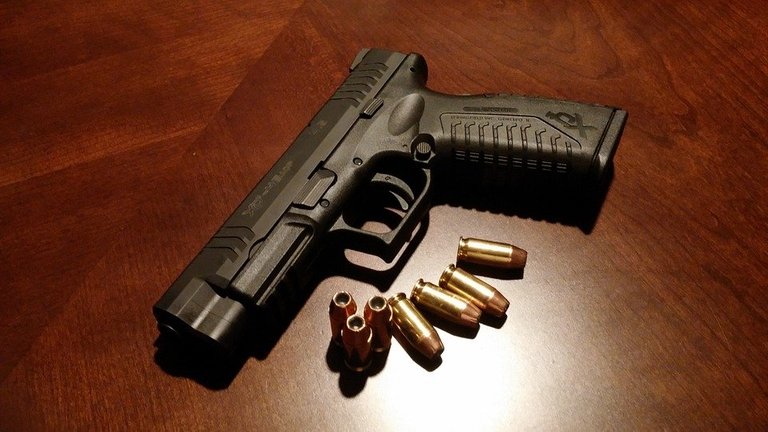 In reality, the lines between the good guys and the bad guys is actually blurred and in a lot of cases, they are one and the same.
Unlike places like USA and some parts of Europe and Australia where individuals can own a gun for their protection and other things, guns aren't quite as rampant in Nigeria.
In fact, the idea of owning a gun hardly crosses the mind of an average Nigerian because we have "God". We don't have gun retailers or easy access to guns, so I assume that the two ways way guns get to the hands of criminals is eithe through smuggling or directly from the armed forces. You know, the good guys.
I keep thinking about the fact that it is so easy for bad people to get guns but honest Nigerians can't have access to it. I read about the procedure to get a gun license and it felt like camel through a needle type stuff.
Personally, I don't like the idea of having or shooting a gun at home. I'd have liked to go game hunting or just target practice "for fun". However, judging by the rising insecurity in Nigeria and increased crime rate, having some form of protection and PROPER training on how to use it for your safety is starting to seem like a necessity.
Seeing as guns are out of the question for now at least, my alternative is to get a taser. Using that one will also require proper training. Tasers are nonlethal, so I reckon it would be easier to get. The most important thing for me is that I am well equipped to protect my loved ones from danger, to the best of my abilities at least.