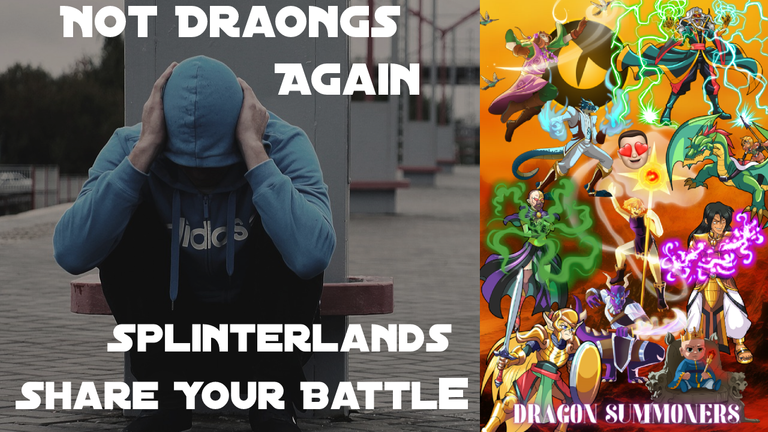 ---
Oh, I remember the days of hating Selena and being too cheap to buy her for a few dollars. I mean I was new to Steem back then and didn't know if it was really worth it to get into those Alpha cards. I wonder if most of our stories are the same didn't buy enough bitcoin, didn't buy enough ETH, Didn't buy enough Steem I mean come on I got a lot of Hive now. Then there is the one for those of us that play. Didn't buy enough Alpha cards or should have got that Legendary, or even why didn't I level up my rewards guy before he went out of print. Now in the game, we have a lot more options in the Dragon summoners. I do have a beta Selena and ya she cost me more than the Alpha would have. I also show you the first Rewards card Dragon summoner Daria who is really strong. It was a fun week as the Dragons are easy to play with.
---
---
What did you think of how I broke them all down and the battles. I felt that both of them showed how those teams can win. I hope that you guys take part in the challenge. This is one of the great ways they reward players who also take part in sharing the game. Tomorrow is a big day for a lot of us. The Raffle is coming. I have a little over 2k tickets and I am hoping to get lucky for sure. I will take a look at what I have when this is all over and my next post should have a fun giveaway for someone that didn't win stuff in the raffle. I will be trying to make sure it is only for those that don't have stuff but I will need some help with that. Take care people and keep playing.
I also share my videos on YouTube, Lirbary, Uptrennd, Publish0x, SoMee Torum and 3speak. If you can follow me on any of them thank you. I am just trying to spread the word and also post some other crypto content on them.