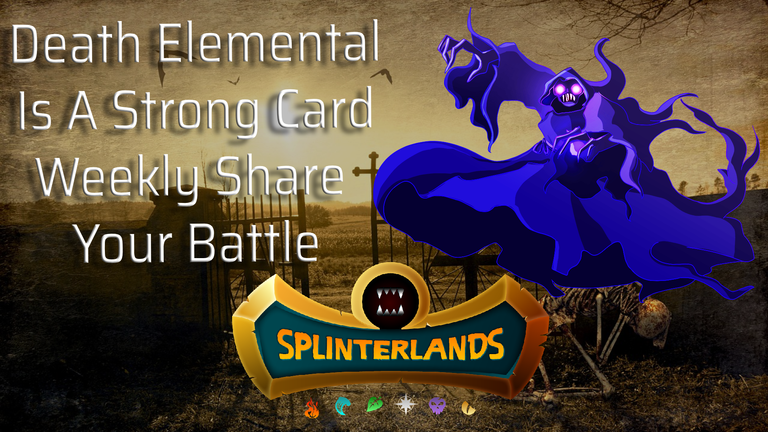 ---
Splinterlands is a good game. They reward us for playing the game. They also give us a chance to get more rewards on Hive. If you don't know about that check this post. If we take part it gets them to look at it and give us a vote. But more than that it gives all of us a chance to look at how a card is used and support each other. It also gives us a way to spread the word about the game. I put my post in a lot of places to try to show how good it is to play this game. This week I went and got the Death Elemental to max level. I got to try him out a few times like this and I was glad I did.
---
---
What did you think of the fights? For sure the first one shows you that it is good to have 2 cars that lower the power of magic. Sometimes that makes it easy to with a fight. But at the same time if you are wrong and there are no magic attackers on the other side you used the wrong cards for the battle. This game is fun because it is hard to win. You have to know a lot of rules and all the teams. I hope that you still try it out.
I also share my videos on YouTube, Lirbary, Uptrennd, Publish0x, SoMee and 3speak. If you can follow me on any of them thank you. I am just trying to spread the word and also post some other crypto content on them.