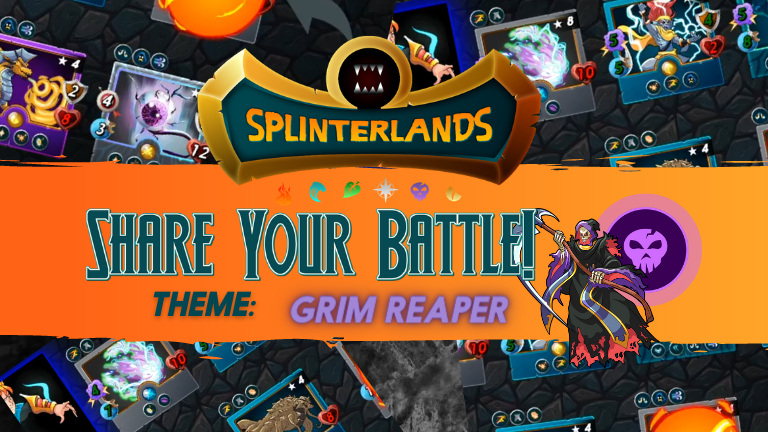 ---
Hey I am back this week after missing a few of these. I just been so busy with work and looking into other stuff that I missed them by a few days. But this week my rewards card I like a lot was chosen. I had to make sure to take part. Grim Reaper is a great answer to a lot of cards that can be hard to kill. I like to use him a lot and will be maxing him out soon. I forgot to check his price and he is pretty low right now. I hope you like the video I got a bit off-topic but there is a lot going on in the crypto world right now.
---
***
What did you think of the fights? I know his team was a bit odd the but reaper dropped some bomb attacks on those guys with no attack. I hope that you guys take part in the challenge. It is a way the team likes to support us that spread the word about the game. Splinterlands is growing and so is crypto a lot of people will have some extra money to put into NFTS hope we can get them to come here.
I also share my videos on YouTube, Uptrennd, Publish0x, SoMee and others. If you can follow me on any of them thank you. I am just trying to spread the word and also post some other crypto content on them.