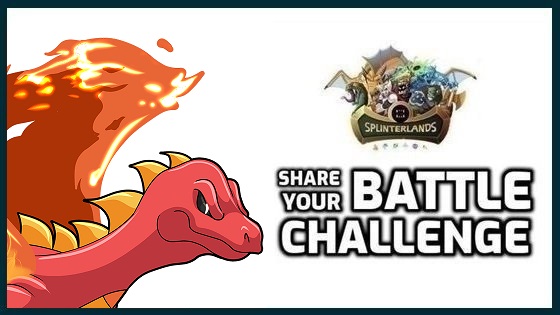 A solid Dragon reward card that soon will be fully printed is being highlighted in the Share Your Battle Challenge this week. This is the Fire Spitter
---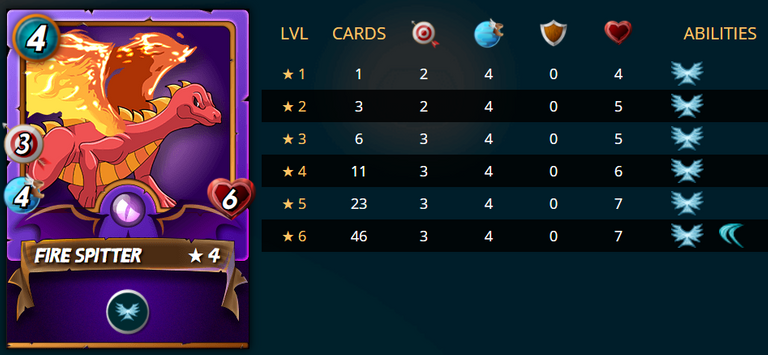 I can't say much about the Fire Spitter aside from that it's just a Solid Card at all levels with 2 or 3 ranged damage and enough health and good Speed for the 4 mana cost. Looking at my own Report of last season (See Post), I used it in 8 matches winning 100% of those. Especially in the battles with High Mana where only monsters with 4 or lower cost can be played and Low mana fights where non-flying monsters get damage at the start of the round it is extremely useful.
This epic reward card can still be earned by playing but is currently is at 97.36% of being fully printed. For good cards, the price usually goes up when they get closer to being fully in circulation as the selling pressure of players & bots that like to take instant profit gets reduced. This generally makes compounding all cards earned really rewarding for those who have a longer-term mindset in the game.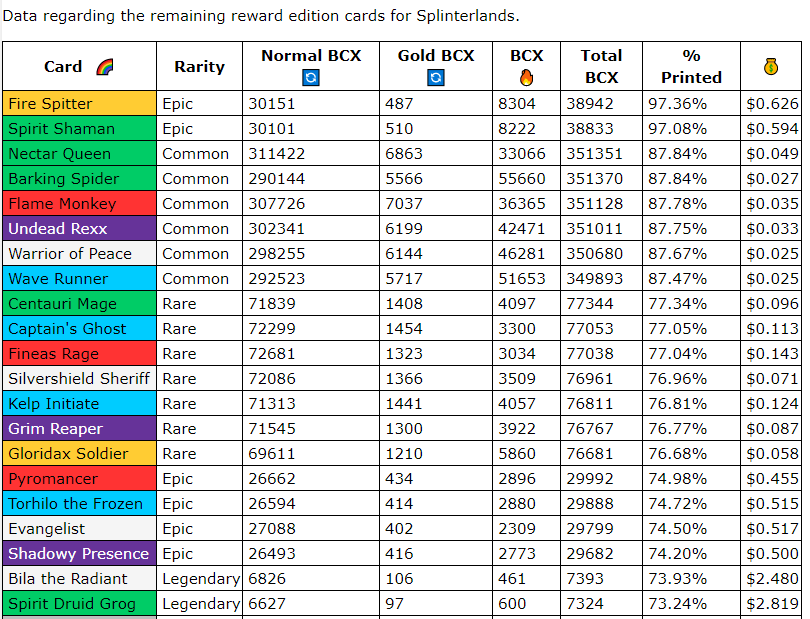 ---
A full list of Reward Card Printing can be found here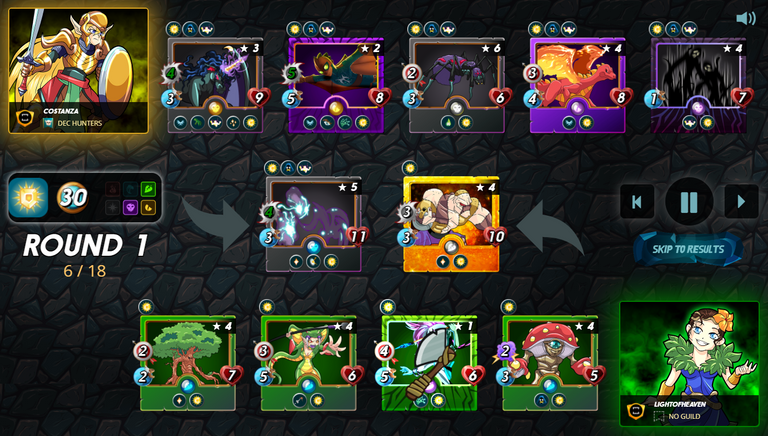 The Fire Spitter is a very versatile card that can be used in many situations. With the Holy Protection rule and 30 Mana to spent, I opted to go Melee and Ranged Attack using The Daria Dragonscale Summoner and a combination of the Haunted Spirit & Corrupted Pegasus for a very strong front line with lots of healing and damage. The Dragon Jumper as 3rd Melee card taking advantage of the +1 Damage summoner boost also getting +2 extra health from 2 other cards. The Haunted Spider
was placed in 3rd spot provided Poison as a counter to the Divine shields while the Fire Spitter was there to just provide some solid ranged damage. In Last place, I put the highly underrated 1 mana Shadow Presence both as a way to protect from Sneak damage and to give all cards a permanent 1h health in case the opponent did not use Sneak Monsters.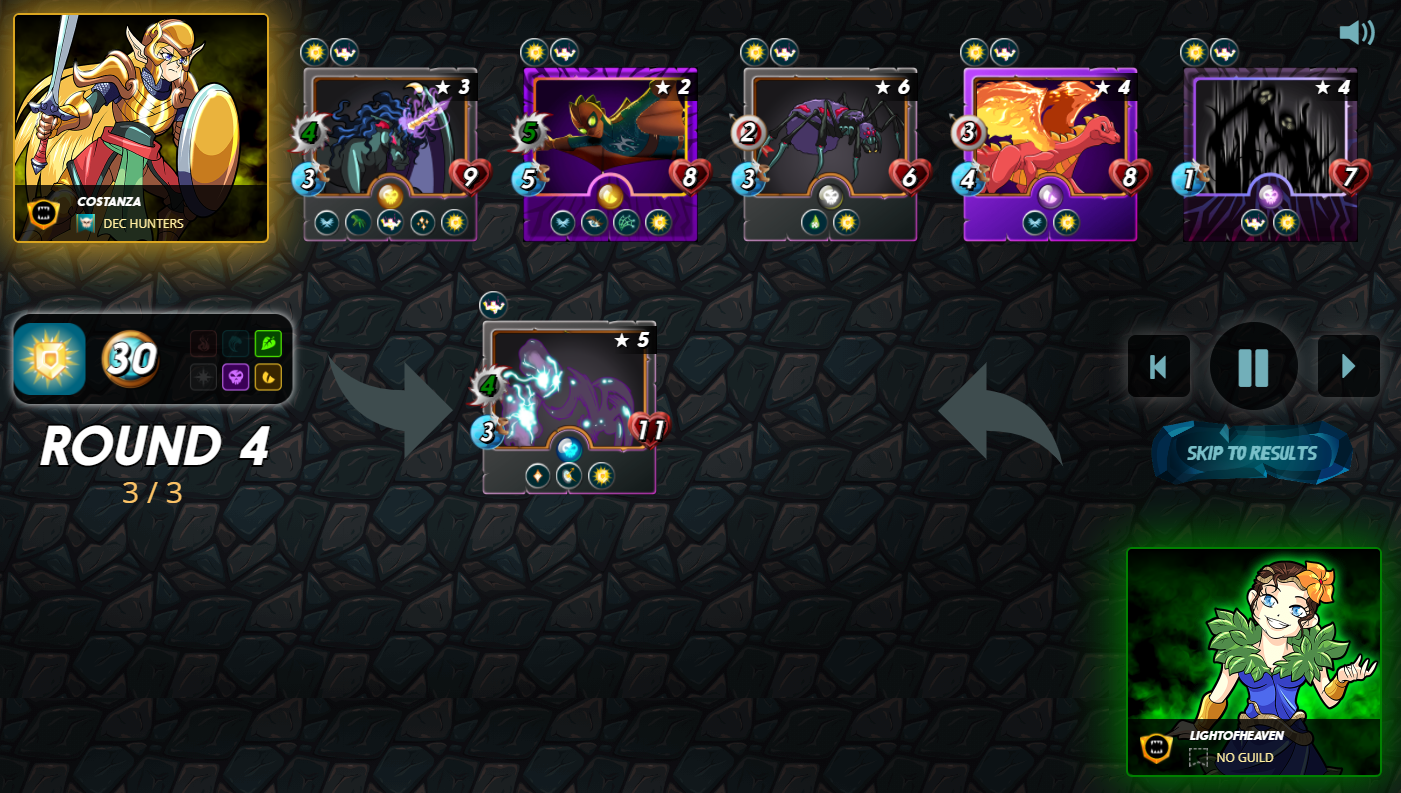 The match turned into a flawless win both because it was a good line-up and because the opponent only had a collection power of 1/4th of what I have available which makes the 'pay2win' aspect of Splinterlands kick in.
---
---
Previous Weekly Challenges
---
SIGN-UP PROMO OFFER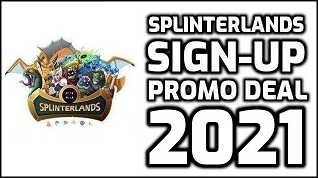 I continue to play the game and offer a win-win sign-up deal in 2021 for everyone that starts out with the game using my
Referral Link
. I updated what I'm offering recently see
Full Sign-Up Deal
and I will keep this in place normally during the entire year.
---
To see what can be expected in terms of earnings from the Splinterlands game, check my detailed monthly earnings reports...
---
To get some tips & tricks that are useful for players that are getting started with the game see my article with 10 Tips & Tricks for New Players. I also made a complete guide on how to go about things as a new player to have the best chance to reach these kinds of monthly earnings from the game in 2021. See How To Earn 100$+ Monthly (Complete Guide)
---
To understand what the game is about and how it can be played check the video below!
---
---
Important: Treat games in the first place as games and not as investment opportunities, Splinterlands allows you to earn some money and get good returns but you are much better off flipping burgers in Mcdonalds when looking at the money earned for the time invested. Investing also comes with a risk of card values going down.
---
---