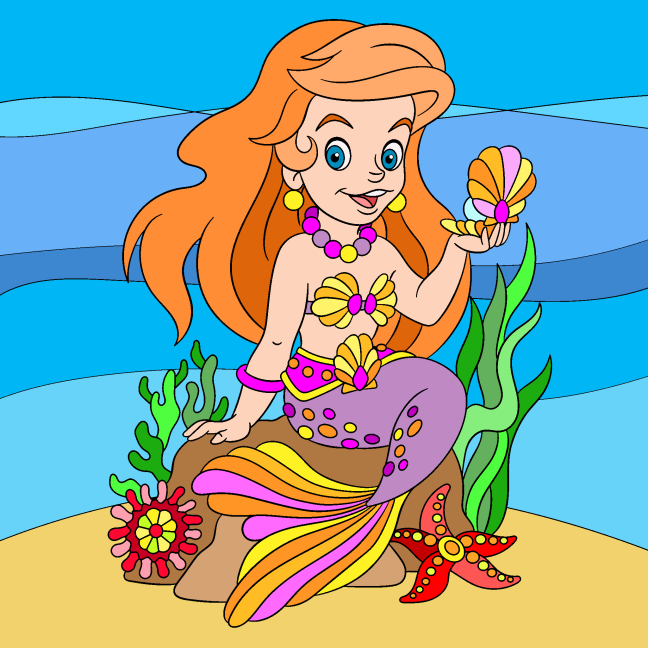 I found this app and I have been playing around with it.
It's a paint or color app.
You will have to paint it or color it until all the numbers disappear.
I painted the little mermaid using this app. I will show you a few steps and the process of the painting
Step One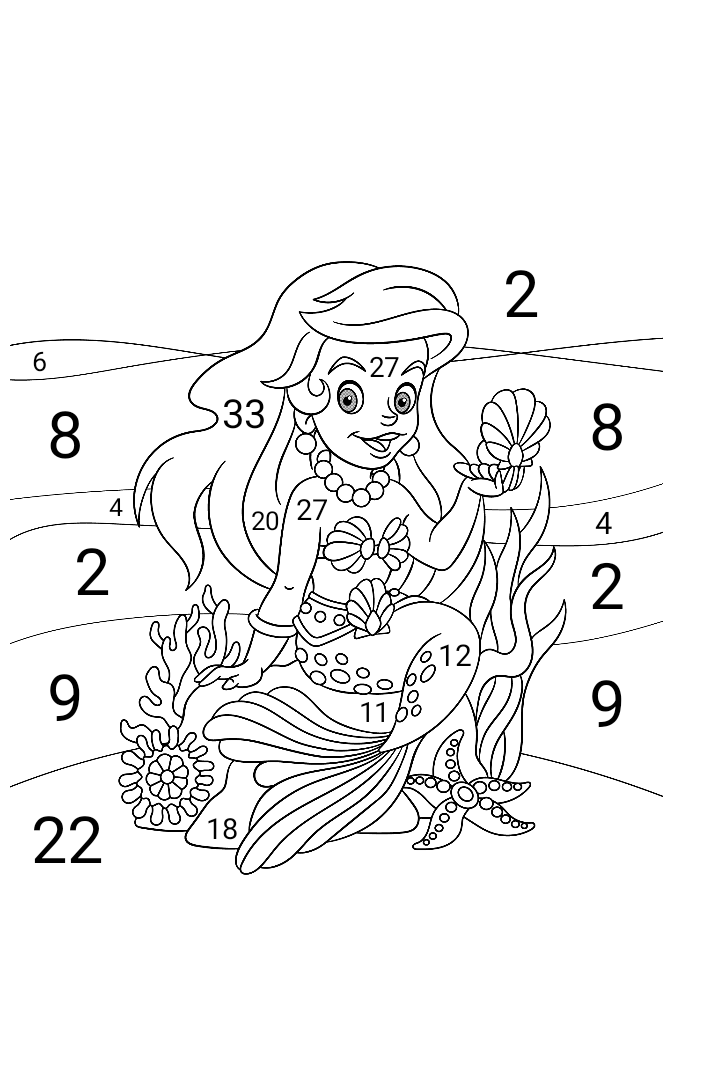 Step Two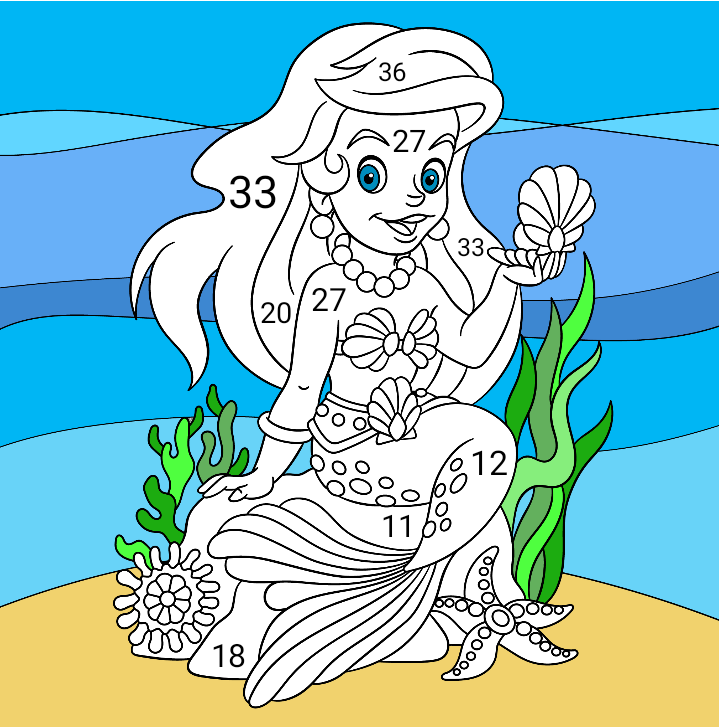 Step Three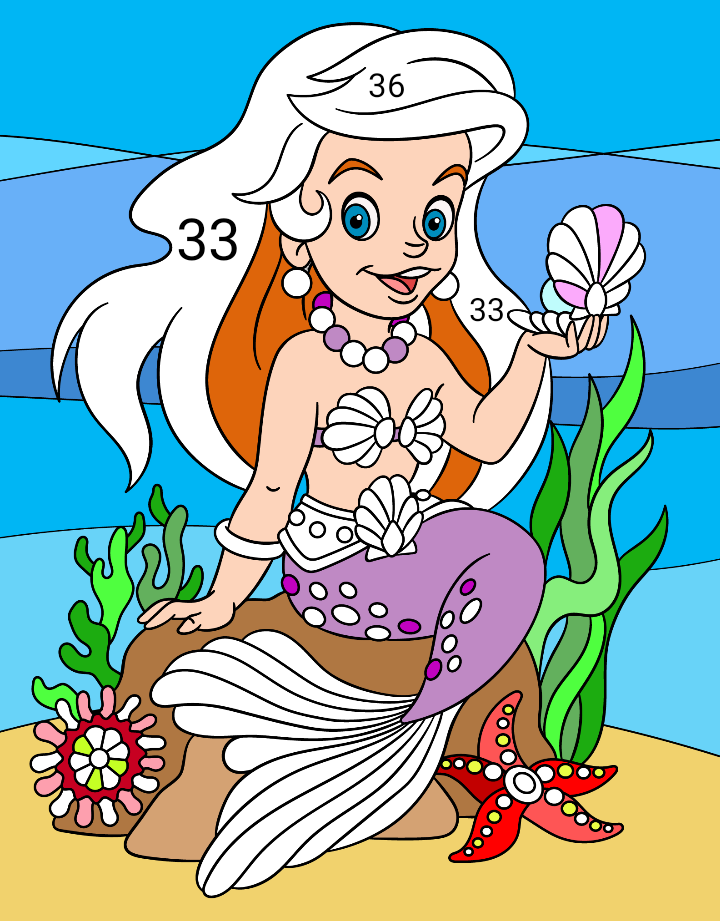 Step Four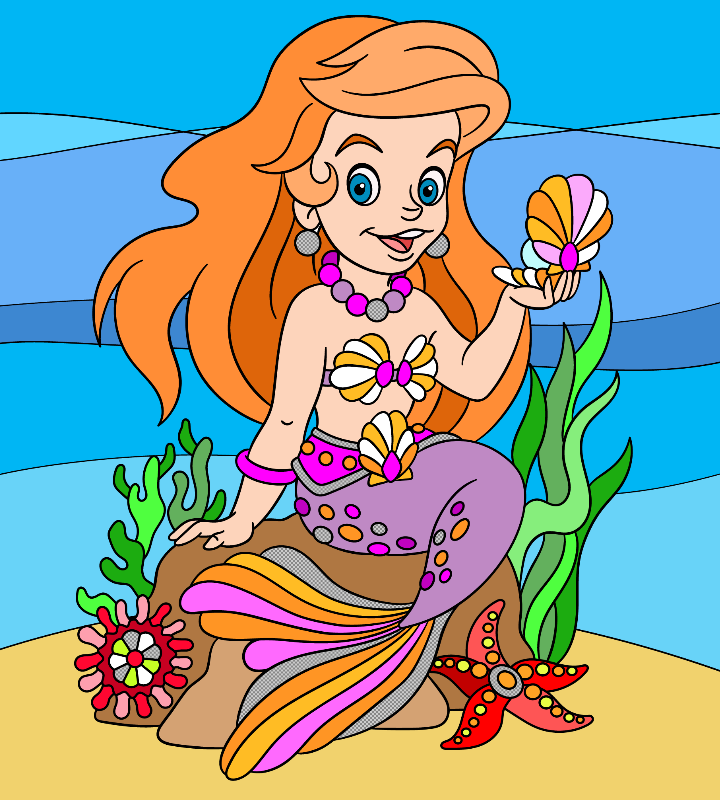 This is the dour step I did before the final result.